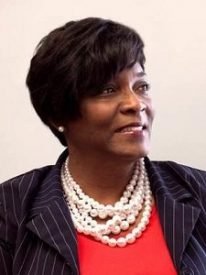 INSIGHT Into Diversity is pleased to welcome Cheryl Gonzalez, EdD candidate, as the newest member of the magazine's Editorial Board.
Cheryl Gonzalez, newly appointed as the first chief diversity officer at Hillsborough Community College (HCC) in Tampa, Fl., is the most recently appointed member of the president's cabinet.
In her position, Gonzalez provides vision and leadership for college-wide diversity, inclusion, equity, and access efforts. She leads and administers the Office of Equity, Diversity and Special Programs, serves as Principal Title IX Officer, and ensures that HCC meets federal and state laws, and local ordinances that prohibit illegal discrimination, harassment, retaliation, and sexual misconduct.
The office is also responsible for an array of diversity initiatives including the national Black, Brown, and College Bound Summit, the Hillsborough MLK Day of Service, HOPE Scholars, Collegiate 100, College-wide Diversity Council, and other initiatives that impact diversity and inclusion for students, faculty, staff, visitors, and vendors.
HCC is the third-largest higher education institution in the Tampa Bay area, with a total enrollment of 46,000 students, and 2,500 plus full- and part-time faculty and staff. It has five campuses – Brandon, Dale Mabry, Plant City, SouthShore and Ybor City, an administration center, and several institutes.
Prior to joining HCC, Gonzalez served as director of the Office of Equal Opportunity and Diversity at the University of North Florida in Jacksonville for eight years, founded the Office of Institutional Equity and Compliance at Florida Gulf Coast University in Fort Myers, established the first employee diversity and supplier diversity offices at Florida State University in Tallahassee, and worked in the government and private sectors. She served as chair of the Florida Advisory Counsel for Small and Minority Business Development and is the recipient of many awards including a Jacksonville Business Journal Diversity Award, and most recently a Leadership in Action Award for Women Who Make A Difference by the HCC Brandon Campus.
Gonzalez graduated from Bachelor of Science degree in journalism Magana Cum Laude with minors in economics and finance from Florida A&M University, and a Master of Arts degree in conflict resolution and analytics from Antioch University-McGregor. She is a doctoral candidate at UNF in educational leadership and higher education administration at University of North Florida. Her dissertation proposal is entitled: Making Meaning of Supplier Diversity in Florida's Public Universities: A Narrative Inquiry of Educational Connoisseurship and Criticism Inquiry.
For more information about INSIGHT Into Diversity's Editorial Board, visit Insightintodiversity.com/editorial-board/.
Editor's note: INSIGHT previously identified Gonzalez as a Doctor of Education. That is incorrect. She is a candidate for her Doctor of Education degree. This article reflects the corrected title.