INSIGHT Into Diversity is proud to announce that Menah Pratt-Clarke, JD, PhD, vice president for Strategic Affairs and Diversity and professor of education at Virginia Tech University, is the newest member of our Editorial Board.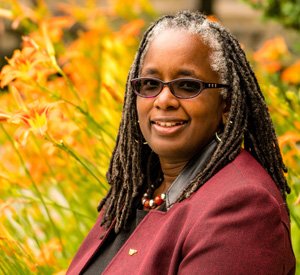 With 25 years of administrative, academic, and legal experience, Pratt-Clarke has led and managed large-scale, institution-wide transformational strategic initiatives at public and private higher education institutions. As a member of the President's Executive Staff at Virginia Tech, she oversees the Office for Strategic Affairs and the Office for Inclusion and Diversity. In 2019, she led the campus in an 18-month process to develop a new university-wide strategic plan. In addition to implementing InclusiveVT, Virginia Tech's diversity and inclusion commitment, she manages and oversees the Council on Virginia Tech's History as part of the Sesquicentennial Committee.
She previously served for almost 10 years as associate chancellor for strategic affairs, associate provost for diversity, and Title IX officer at the University of Illinois at Urbana-Champaign (UIUC). She was also a tenured associate professor in the College of Education. At UIUC, she led the institution's diversity efforts, including the creation and implementation of Inclusive Illinois. She also led the 2013-2016 Visioning Future Excellence Strategic Planning process to develop a new strategic plan for the university.
Before joining Illinois, she worked at Vanderbilt University for eight years. As the first university compliance officer (including oversight of the university and medical center) and assistant secretary of the university at Vanderbilt, she oversaw governance, ethics, and compliance matters, including the Board of Trust office and associated committees. She also served as university counsel, with responsibility for real estate and construction legal issues, including negotiating over $500 million in construction contracts. Pratt-Clarke is licensed to practice law in Illinois and Tennessee. Her practice areas include real estate, commercial lending, public finance, construction law, civil rights, and equal employment opportunity law.
Academic Background:
Pratt-Clarke received a bachelor's degree in English, with minors in Philosophy and African-American Studies, and a master's degree in Literary Studies from the University of Iowa. She earned a law degree, as well as a master's and doctorate in sociology, from Vanderbilt University. Pratt-Clarke's teaching and research interests include issues of race, class, and gender in education, with a focus on the transdisciplinary analysis of diversity in higher education. Her disciplinary expertise spans law, sociology, literature, philosophy, African-American studies, and education. She has taught at Fisk University (English and African-American Literature); American Baptist College (English and Speech at the men's and women's prisons); Vanderbilt University (Sociology and College of Law); and the University of Illinois at Urbana-Champaign (African-American Studies and College of Law).
In addition to publishing several articles and book chapters, her first book was Critical Race, Feminism, and Education: A Social Justice Model. In 2017, Journeys of Social Justice: Women of Color Presidents in the Academy and A Promising Reality: Reflections on Race, Gender, and Culture in Cuba were published. A Black Woman's Journey from Cotton Picking to College Professor: Lessons about Race, Class, and Gender in America was awarded the American Education Studies Association 2018 Critics' Choice Book Award.
With a renaissance background, Pratt-Clarke is an arts advocate who owned a frame shop and art gallery in Nashville; a classically trained pianist and violinist; and a former professional tennis circuit athlete. She is the founding member of the Pratt Music Foundation, which has raised $700,000 to provide almost 400 free classical music lessons for children in Bloomington-Normal, Illinois, since 1998.
She is committed to excellence and helping to actualize the potential of individuals and institutions to advance and serve humanity.
Learn more about Dr. Pratt-Clarke and read her blog at http://menahprattclarke.com/.