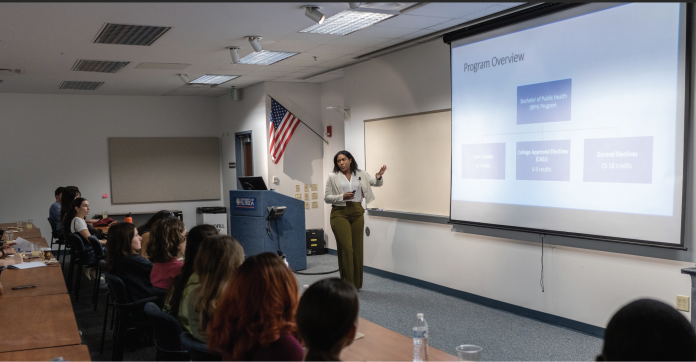 Thirty percent more African American, Latinx, and Hispanic faculty are working this year within the College of Public Health and Health Professions (PHHP) at the University of Florida (UF), thanks to a $1 million initiative to recruit faculty who address diverse research and instruction.
In 2019, PHHP had 12 under-represented educators from these groups, among 152 faculty members.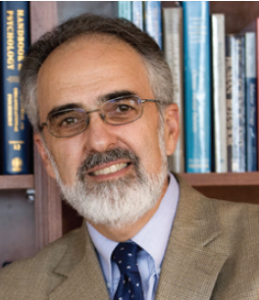 As protests erupted and social justice movements advanced in the U.S. following the murder of George Floyd in 2020, Michael Perri, PhD, dean emeritus of PHHP, says the college took stock of their efforts regarding diversity. They found that over the past decade the composition of faculty had become more diverse in terms of individuals of Asian descent, but the number of African American, Hispanic, and Latinx faculty had remained the same. As one way to address this, the college decided to advance more research and instruction on topics related to diversity and inclusion within health care.— but that plan required additional funding. 
With the help of the Diversity, Equity, and Inclusion Committee, an innovative strategy emerged. PHHP identified financial accounts where the money could be pulled from indirect grant dollars. Each faculty member receives some of these funds within their Research Reserve Account, typically used for hiring research staff and to cover administrative costs. Those who had the funding agreed to a one-time "tax" of 5 percent that they would allot for the project. Together, they raised $300,000. 
The college also allocated 10 percent of the total indirect funds it had received from UF, another $300,000. An additional $325,000 was reallocated from the college's Practice Plan reserve account, which is funded by a tax placed on income from clinical services provided by PHHP to support new initiatives. Lastly, Perri contributed $75,000 from his own indirect reserve account.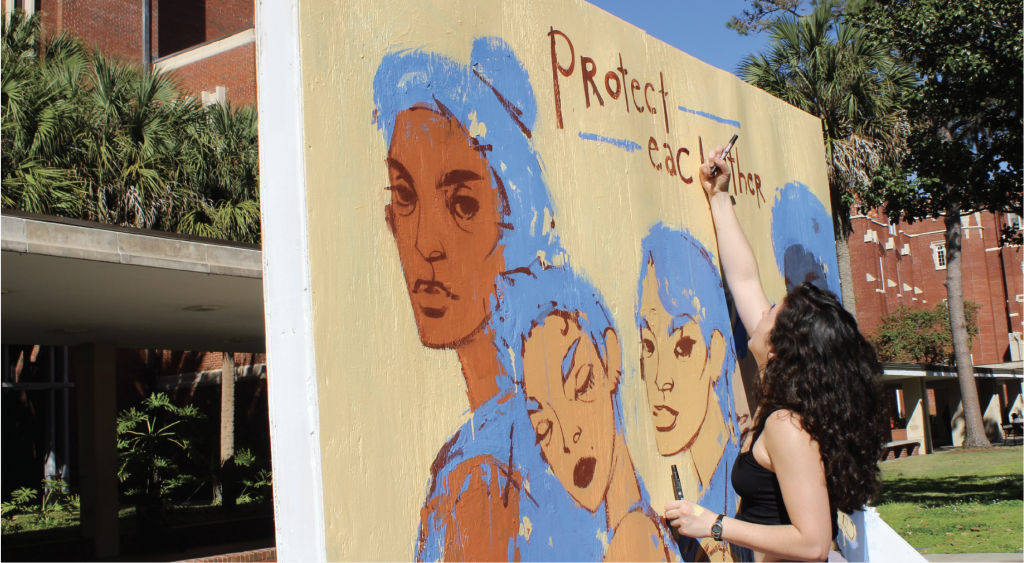 Collectively, they raised $1 million, with $300,000 serving as recurring funds that were used to hire educators who could address critical gaps in research and instruction from African American, Latinx, and Hispanic perspectives.
PHHP also developed a 12-step plan for hiring and retaining faculty, which included designing job search criteria for diversity in research and instruction, connecting underrepresented applicants with diverse faculty members already on campus, and creating a supportive environment for faculty from underrepresented groups.
As a result of the program, PHHP now offers five new courses: "Health Disparities," "Ecology of HIV in the Rural South," "Community Assessment and Partnerships," "Building Resilience," and "Psychological, Behavioral, and Social Issues in Public Health." 
In addition, grant-funded research by the new faculty members is focused on improving the mental health of underrepresented COVID-19 survivors, community-based and trauma-informed curriculum, and HIV outcomes for Black men.
The new hires also engaged with students in existing campus-wide diversity projects and initiated their own, Perri says. One such project, Our Community, Our Health, aimed to increase vaccinations in communities of color. As of July 2022, across 36 states for which a total vaccination rate could be calculated by race and ethnicity, 64 percent of White people had received at least one COVID-19 dose compared to 59 percent of Black people, according to research by the nonprofit Kaiser Family Foundation. To address this disparity locally, the new faculty worked with PHHP students to design murals that encourage getting vaccinated and administered vaccinations through mobile van outreach.
The work accomplished by these new faculty members is important both for the university and for the health care industry, Perri says. 
"The courses they teach or the research that they're conducting is directly related to health disparities and understanding [associated] social determinants and … how to make changes to the ways that we do things [within health care]," he says.
Not only is the college committed to increasing diversity both in faculty and student composition at UF, but the students are too, Perri says. 
"[The students] also pushed us and said, 'Why can't we do more?'"●
Nikki Brahm is a senior staff writer for INSIGHT Into Diversity.
This article was published in our December 2022 issue.