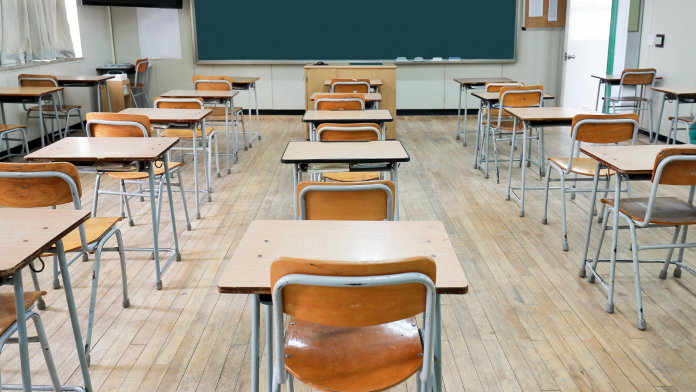 Illinois is set to become the first state to mandate Asian American and Pacific Islander (AAPI) history in public K-12 schools.
On Monday, Illinois lawmakers passed the Teaching Equitable Asian American Community History Act, or TEAACH Act, which aims to increase AAPI representation in history curricula. The bill is now headed to Governor J.B. Pritzker (D) for approval.
The TEAACH Act was first proposed last year and formerly introduced by Democratic Rep. Jennifer Gong-Gershowitz in January 2021. The bill gained traction following the March shootings targeting Asian American women in the Atlanta area.
"It's been incredibly gratifying to see support from the Asian American community and from the non-Asian community," Gong-Gershowitz said in a statement.
The bill states it would require schools to teach students about subjects such as the "wrongful incarceration of Japanese Americans" and the "heroic service of the 100th Infantry Battalion and the 442nd Regimental Combat Team" during World War II.
Asian Americans are one of the fastest-growing demographics in Illinois, with the U.S. Census reporting a total population in the state of nearly 800,000 as of 2017.
"Illinois is pace-setting, but it's a national movement," Stewart Kwoh, co-director of the Asian American Education Project and president emeritus of Asian Americans Advancing Justice-Los Angeles, told Politico. "Because of violence against Asians and the George Floyd murder, there's a big push around the country for ethnic studies. States are at different stages of passing something."
The legislation comes at a time when harassment against Asian Americans has been on the rise. Last month, President Joe Biden signed an anti-hate crime bill in response to the uptick in violence against the AAPI community.