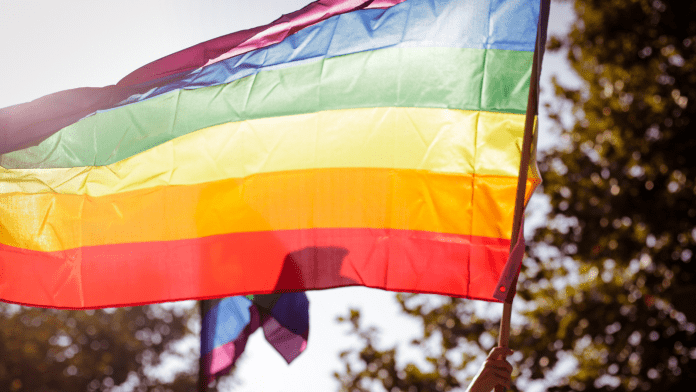 Illinois State University's (ISU) Dean of Students and campus Pride organization banded together earlier this week to condemn a university fraternity's act of vandalism that contained derogatory language against the LGBTQ+ community.
Kappa Sigma fraternity members vandalized three sorority and fraternity houses with anti-LGBTQ+ slurs, according to reporting by WGLT.org.
In a social media post, ISU PRIDE called on the Interfraternity Council, the governing body for Kappa Sigma, to take sufficient disciplinary action. The group also asked the council to work with the university "to address the multitude of issues within Greek life and to go beyond written apologies and words."
"We at PRIDE unilaterally condemn the recent use of slurs as vandalism on several Greek houses by other fraternities as part of a hazing ritual," ISU PRIDE wrote in their statement. "All too often in the history of marginalized groups, slurs have been utilized as a tool to demean, diminish, and dehumanize. Words often spur action, and allowing this kind of language directed towards those under the LGBTQIA+ umbrella to continue can incite violent measures against our community."
The dean's office is reviewing the incident and both the fraternity and individual members could face punishment, WGLT.org reports. In addition, the university is reaching out to LGBTQ+ organizations that were directly impacted to offer counseling services.
ISU Associate Dean Michelle Whited criticized the vandalism and its message. "We certainly don't condone this type of behavior and we are disheartened some students felt empowered to use a slur that affects a portion of our student body and our community," Whited said.