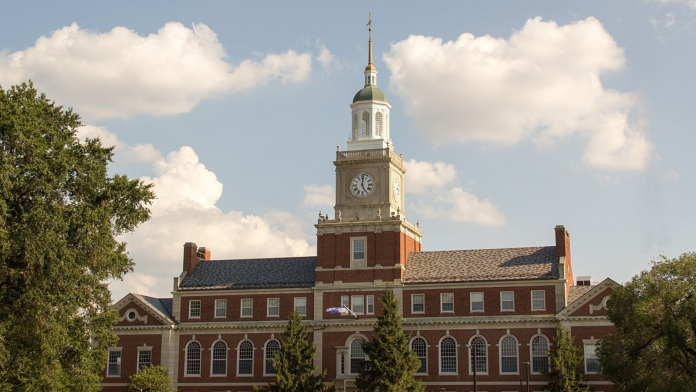 In December 2021, the Ronald W. Walters Leadership and Public Policy Center at Howard University published its final report on a five-year study of the relationship between law enforcement and Black communities as seen through the lens of students at four historically Black colleges and universities across the U.S. The policy center conducted the research in partnership with the U.S. Department of Justice's Office of Community Oriented Policing Services (COPS) as part of a Community Policing Development grant.
The report, titled "Engaging College Students in 21st Century Law Enforcement," focuses on ways that policing agencies can improve their diversity, equity, and inclusion efforts via community outreach, recruitment efforts, and weeding out racism within their ranks. Researchers organized student focus groups at Howard, Dillard University, Chicago State University, and Merritt University in which the participants discussed their experiences with and perceptions of law enforcement. Nearly half of the participants reported having negative experiences with the police, and there was a general concern expressed that law enforcement agencies need to root out racist officers and recruits, the report states.
"Recent years have seen a diminution of trust between many African American communities and law enforcement officers charged with protecting them," Rob Chapman, acting director of COPS, wrote in the report. "This lack of trust in turn could discourage members of those communities from seeking law enforcement careers, and the resulting underrepresentation widens the gulf of understanding between them."
Since the COPS grant was awarded in 2016, Howard University has also hosted three assemblies between police officials and students that focused on gender diversity and finding common ground. Recommendations from the meetings included instituting cultural competency training for all officers, placing Black women officers in more prominent positions as role models, and increasing professional development sessions regarding sexual harassment.●
This article was published in our March 2022 issue.