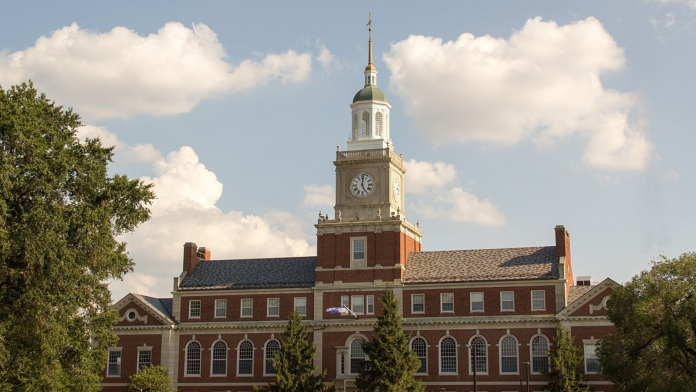 On Tuesday, Howard University (HU) launched the Center for Journalism & Democracy, a unique academic center founded by award-winning journalist and Project 1619 author Nikole Hannah-Jones.
The center will serve as a hub for journalism in higher education for students, faculty, and professionals in the fields. Programming and activities will be focused on promoting investigative journalism, with an emphasis on strengthening democratic ideals. This will be done by supporting campus news organizations, providing career and financial assistance to student journalists, hosting symposia, training faculty, and more.
"More than a year ago, I came to Howard University with a vision to create a space for veteran and budding journalists to hone their craft and respond to our increasingly threatened democracy. Today, we officially launch the Center for Journalism & Democracy, and hold our inaugural Democracy Summit to showcase our philosophy that democracy not only guarantees a free press — it requires one," Hannah-Jones said in a news release. "The Center aims to be a key resource and national player for investigative journalism. We are an open learning community with a mission to prod the profession to rise to the urgency of the moment."
Along with its benefits for HU students, the center will support journalism education at several other historically Black colleges and universities. The center will offer journalism degrees and concentrations at Morehouse College, Florida A&M University, North Carolina A&T, North Carolina Central University, Savannah State University, and Texas Southern University.
"The curriculum, programming, and resources the Center provides will strengthen our commitment to educating the next generation of diverse journalists," HU President Dr. Wayne A.I. Frederick said in the release.
The center was unveiled as part of the Democracy Summit, which brought together journalists from around the country to discuss threats to democracy in the U.S. and how the media can work to protect the democratic process. The all-day event featured several notable speakers, including Hannah-Jones and former President Barack Obama.