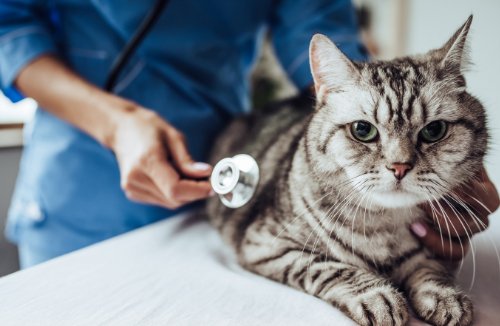 Avenelle Turner, DVM, DACVIM, is a medical oncologist at Metropolitan Animal Specialty Hospital in Marina del Rey, California. Turner graduated from the Colorado State University College of Veterinary Medicine and Biomedical Sciences (CSU CVMBS) in Fort Collins in 2000 and completed her residency in medical oncology at Gulf Coast Veterinary Specialists in 2004. Her professional experience includes authoring numerous publications and manuscripts as well as serving as an advocate for veterinary professionals and pet owners.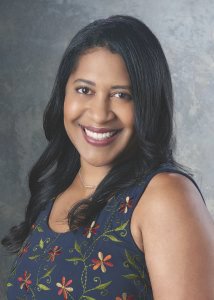 Turner shared her thoughts on the state of the veterinary profession and how to eradicate barriers for students of color in a recent interview with INSIGHT Into Diversity. Answers have been edited for clarity and length.  
What inspired you to become a veterinarian? I think I was born that way. I can't really remember a time in my life when I wanted to be anything but a veterinarian. It was very clear because I really loved animals and I knew that I did not want to be a physician. I think the majority of people in this profession also know from a very early age that this is what they want to do for a career. 
The field of veterinary medicine is very homogeneous. As a woman of color, what was it like for you entering veterinary school and the profession? I was already used to being one of very few Black students in any classroom. I'm from Colorado Springs, which is a military town and a bit more diverse than the rest of Colorado, but the state itself is not diverse. On top of this, my veterinary school had to rewrite their admissions criteria the year that I was admitted, which resulted in them having one of the least diverse veterinary classes in years. I ended up being the only Black person out of a class of 135 people. There were perhaps 10 other students who were visually identifiable minorities, mostly Hispanic and Native American students. Looking back now, it would seem odd [being the only Black student], but at the time it wasn't uncommon to be one of very few minorities. 
I am fortunate because my mother never discouraged me from pursuing my dream of becoming a veterinarian. Growing up, I never felt discouraged about the fact that I wasn't White, even though I'd never seen a Black veterinarian and didn't have a role model. I assumed maybe I'd just be the first Black person in the field, because in Colorado you don't even really see that many Black physicians. However, I didn't fully realize how nondiverse the profession was until after I was in veterinary school and then [even more so] after I went on to do specialty medicine — once you go into a specialty, there is even less diversity because there are fewer people studying and working in that area. 
Something you hear a lot about in regard to the veterinary field is its mental health crisis. Why do you think the profession has this problem? I've definitely seen an increase in the number of veterinarians who leave the field or even commit suicide. Three of my classmates have committed suicide since we graduated veterinary school. I'm a member of a national suicide prevention organization called Not One More Vet, and literally once or twice a month you hear about another veterinarian taking their own life. It's very hard to hear.
The profession has changed a lot since I started my career, and I've seen a change in how people speak about and perceive veterinarians. We used to be very admired, but that has changed somewhat as our services have become more expensive over time. People want top quality care for their pets because they love them and treat them like family, but they also sometimes only see the bottom line. They don't understand why veterinary care is so expensive, even though we offer a level of medical treatment that is equivalent to what human patients receive, but for a fraction of the cost. The technology and equipment we use are often the same as what physicians use for humans, for example, but we don't receive subsidies or government funding to help cover the costs. People then blame their veterinarians for the expenses, but most of us would do this job for free if we could. It's even worse now that clients can leave reviews online and write anything that they want about us. Most veterinarians are very sensitive and naturally caring people, and all of that negativity — both in person and online.— can really take a toll.  
Another aspect of the profession that has changed significantly since I was a student is the cost of education. Getting a veterinary degree is now extremely expensive, and there aren't many resources to help cover the costs. My friends who are graduating [from veterinary school] now have student loans that are $3,000 to $4,000 a month. They're going to be paying that debt off for years. So in addition to the negative feedback that veterinarians receive from the public, there is significant financial stress. 
Is there anything that veterinary schools could do to help students be better prepared to deal with some of these stressors? I definitely think that having some knowledge of social work is important for students entering this field. Veterinarians need to have the tools to recognize when a pet owner is in crisis and how to help. [CSU CVMBS] had introduced social work into the curriculum, so I was lucky enough to learn some of this as a student. 
Helping clients when they're suffering is such a big part of what veterinarians do, and it's something that I wouldn't have anticipated that I'd need to be good at. For one thing, social workers can help teach veterinarians how to support clients who are distressed and grieving the loss of a pet. This is very important, because some people are so close to their pets that they may even become suicidal. 
Why do you think more Black and Brown students do not pursue veterinary medicine? There is a privilege that allows you to be a veterinarian, because we pay as much for school as physicians do, if not more, but we make a fraction of the salary. If you come from a disadvantaged background, which a lot of Black and Brown students do, your family may be pushing you to choose a career that is financially stable and you are likely to see that being a veterinarian really isn't an option. Medicine has a lot more programs, more prestige, and many people will tell you that if you're smart enough [to go to medical school], then you should be a doctor. 
There just needs to be more money put behind getting students to veterinary school. Veterinary colleges can help by finding ways for Black and Brown students to pay for school, because many of us come from families that cannot afford to assist with tuition. 
Aside from high education costs and low earning potential, there is the fact that so few Black and Brown students are exposed to veterinary medicine as a possible career. Veterinary schools could be better about this by creating outreach programs for [underrepresented] students at the high school or even junior high level. They can introduce these young people to the field and show them that it is a career possibility, as well as all of the different things that veterinarians do. There so many different types of veterinary careers and a lot of ways that we support human health. We work at the USDA and make sure that the food chain is healthy. We work at the nation's borders and make sure that animals that are imported into the U.S. don't bring diseases with them. We work at the [Centers for Disease Control and Prevention] and study diseases that are transmittable from animals to humans.  
What advice do you have for veterinary schools that want to help diversify their enrollment and support underrepresented students? It is important for schools to recognize that students of color face stressors that they don't talk about. These can be related to our backgrounds, to racism, and to microaggressions. Having really good diversity training and raising awareness about these issues is helpful even if [underrepresented] students are silent about them. 
Also, recognize that all students will need to know about diversity before entering the profession. In the real world, clients are going to be diverse, and students will need to know about different ethnicities and cultures. This doesn't just apply to race and color but also to gender, sexual identity, and so much more. There are so many [identity] factors that can make a person feel isolated that may not be readily apparent on the surface, so teaching students to be sensitive to these issues is important. 
We need to remember that none of us are perfect. The work is hard and sometimes we make mistakes. When you're told that you've made a mistake, take it as a time for self-reflection. That is how we become better.
Mariah Bohanon is the senior editor of INSIGHT Into Diversity.