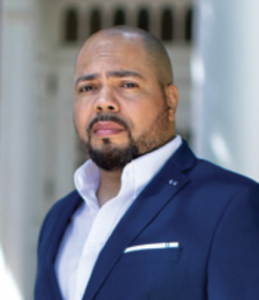 The decline in students graduating from teacher education programs and the nationwide teacher shortage have become more acute in the past five years. Recruiting more students to backfill the teacher pipeline amid a growing shortage in the U.S. is at the top of nearly every education school's agenda.  
At the height of pandemic closures in 2020, I began weekly strategy meetings on Zoom with the small recruitment team at my college. During this critical moment for education, we became laser focused on increasing enrollment in our teacher education programs. As our nation faced the twin pandemics of racism and COVID-19, attracting more students of color to the teaching profession was also at the heart of these efforts.
We anticipated incremental success, and that is what we saw in year one. But as applications started to pour in the following year, we knew we were connecting with significantly more students. At our welcome event for this fall's freshman class, we ran out of chairs for the first time in recent memory. 
Since starting these efforts, preliminary data shows the number of incoming aspiring teachers increased 83 percent at the University of Kentucky, going from 118 incoming education majors in fall 2019 to 216 in fall 2022. And I was amazed when we calculated that our number of freshman students of color has increased 275 percent in our teacher education programs during that same period, rising from 12 to 45. 
As someone who has studied the impact that teachers of color make for their students of color, that number gives me hope, even as we know there is much more to do. 
The number one question we are hearing right now is "How did you do it?" First and foremost, we believe it is because this generation is motivated by the desire for a better world, and our efforts have centered on showing how this is a career in which you can make a meaningful difference. 
At our scholarship banquet, I met Meghan Harless, who will graduate in May as an early childhood educator. She always knew she wanted to be a teacher, but it almost did not happen. Like many promising students who aspire to teach, mentors encouraged her to explore other career options.  
For years, I have been hearing the same story from students at my college. Teaching was in their hearts, but someone convinced them to pursue other paths. 
They hear: 
 "You are so smart, why don't you go to pharmacy school?" 
 "Make your family proud and become a doctor or lawyer." 
 "If you go for your MBA, you will go far." 
It is difficult for teens to silence these words ringing in their ears when they click the boxes on college applications. As dean of a college of education, one of my deepest concerns is what we can do to support our students and give them and their families a sense of pride when their chosen profession is teaching.
I continuously meet students who changed their major. I call them the lucky few — the ones who end up transferring into my college. Despite what they heard in their hometowns and on TikTok, these are the students who, at some point in their college career, realized they will not be happy if they don't give teaching a try.  
Teachers are facing enormous challenges from many directions — outside and inside the classroom. However, the students making career choices today are from a generation that runs toward challenges. They see a need and want to be part of the solution. They want meaningful careers that contribute to the better world they desire. In this space, teacher education programs have something unique to offer Generation Z. 
So how did we do it? We are showing the need and connecting students with the tools to be part of the solution.
Reaching prospective students where they are is key. In our college, students, faculty, and staff engage with high school students often, in multiple ways, from social media to small-group Zoom chats to in-person visits on campus. Early career teachers come back to talk to students in person, candidly sharing the obstacles they have overcome and their newfound wisdom. Students tell us they want to see real-life accounts from people who followed their passion and heart to be a teacher. 
"So how did we do it? We are showing the need and connecting students with the tools to be part of the solution."
To recruit more teachers of color to the profession, colleges of education must put in the work required to recruit a diverse faculty to mentor students and uplift communities of color. At the same time our enrollment began to take off, we launched a groundbreaking collaboration with the NAACP, the nation's largest and most preeminent civil rights organization. Together, we developed an education and research initiative to address racial inequities plaguing the U.S. education system. Meanwhile, we increased faculty diversity and connected prospective students with faculty who have dedicated their professional lives to issues of equity, especially in the field of education.
As dean of an education school, the pressure to create solutions to a cacophony of issues is mounting. When I talk to my peers, it is clear we are all willing to step up and do the work of bringing more students into the teacher pipeline. Amid the negative discourse, we will keep telling the stories of the things that are working. But what are we doing as a society to keep teachers in their careers?
Often, the person who warned our students against entering the profession most loudly was one of their own teachers. The people they dreamed of growing up to be like told them not to do it. As a society, we need to move quickly to confront the issues that create this sentiment. 
Some say meaningful change cannot happen quickly, but I believe our students are showing that it can happen remarkably fast with commitment and innovation. It is imperative we create policies that will enable those in the teacher pipeline to persist and succeed. Our students are eager to enter a fulfilling career. Now is the time to step up as a society to value the teaching profession so educators do not leave it too soon, leaving behind silence where there could have been the long echo of a legacy for generations to come.●
On Jan. 4, 2023, Julian Vasquez Heilig, PhD, began a new position as provost and vice president for academic affairs at Western Michigan University. He wrote this piece while serving as dean of the University of Kentucky College of Education.
This article was published in our January/February 2023 issue.