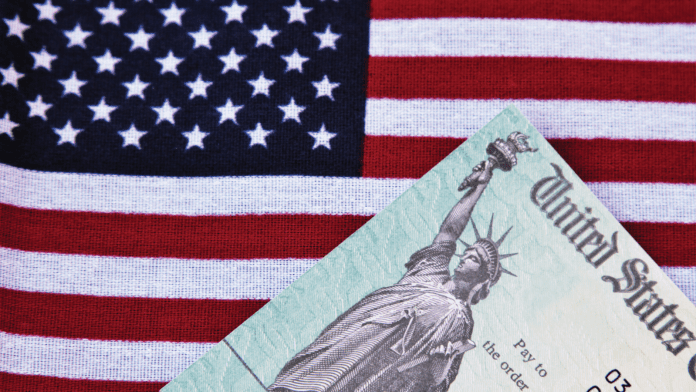 In early December 2020, the American Council on Education (ACE), in conjunction with more than 100 other higher education groups, penned a letter to majority and minority leaders in the U.S. Senate and House of Representatives requesting at least $120 billion to support college and university students and campuses nationwide. In the letter, ACE President Ted Mitchell outlined how the pandemic has led to decreases in enrollment, significant revenue losses, and a massive financial burden on students, especially students of color and those from disadvantaged backgrounds.
"The current situation is unsustainable for an extended period, and at this point there are simply no other sufficient options for institutions beyond meaningful federal assistance," Mitchell wrote. "That support is needed urgently."
Ultimately, only one-sixth of the requested funding was approved by Congress when it passed the 2021 Coronavirus Response and Relief Supplemental Appropriations Act (CRRSAA) on December 27.
Collectively, institutions of higher education across the country received $23 billion out of the nearly $82 billion set aside for education and childcare in CRRSAA. Colleges and universities are required to prioritize distribution of these funds to Pell Grant-eligible students and others with exceptional need, many of whom are from underserved communities that have been disproportionately affected by the pandemic.
While the bill surpasses the stimulus relief afforded to higher education in April 2020's Coronavirus Aid, Relief, and Economic Security (CARES) Act by nearly $10 billion, many college and university leaders say that struggling campuses and students require far more.
In the CRRSSAA, public and nonprofit institutions received $20 billion to be used for student financial aid while for-profit colleges received $908 million. Nonprofit campuses were also awarded an additional $1.7 billion specifically for historically Black colleges and universities (HBCUs), Hispanic-Serving Institutions (HSIs), tribal colleges, and other minority-serving institutions.
Among the more innovative components of the CRRSAA is the elimination of $1.3 billion in debt across 44 HBCUs. The debt cancellation will allow these schools to invest "back into their students at a critical time when student assistance is needed most," U.S. Rep. Alma Adams (D-NC) told University Business magazine. The relief bill also increased Pell Grant eligibility by half a million students and simplified the Free Application for Federal Student Aid, or FAFSA, from 108 to 36 questions.
As of late January 2021, many colleges and universities were still in the difficult process of deciding how to distribute their federal relief funding. Of the institutions that INSIGHT contacted for this story, many replied that they have yet to decide on a precise plan for apportioning their CRRSAA dollars.
The University of Colorado Boulder (CU Boulder), which received just over $28 million from the CRRSAA, plans to spend $9.4 million on emergency grants for incoming and current students, according to Deborah Méndez-Wilson, the university's interim director of communications.
"We intend to assist as many as 4,600 students this semester, providing grants of up to $2,000 per student, depending on their unique circumstances and needs," she says.
Since the start of the pandemic, CU Boulder has provided nearly $18 million in emergency financial aid to 7,892 students from a combination of federal, donor and campus funds, according to Méndez-Wilson. The university has an enrollment of 35,000.
Unfortunately, the CRRSAA excludes international and undocumented students from receiving financial assistance. However, CU Boulder will be using institutional funds to support those who fall into those categories, Méndez-Wilson says.
Unlike the CARES Act, higher education institutions can use CRRSAA funding to support student needs related to the cost of attendance as well as emergency expenses related to the COVID-19 pandemic, such as childcare and health care. At CU Boulder, low-income and disadvantaged students have sought assistance with educational, living, medical, and mental health expenses. According to Méndez-Wilson, the university received more than 2,000 applications within the first two weeks of January from those "who have been directly impacted by COVID-19."●
Erik Cliburn is a senior staff writer for INSIGHT Into Diversity. This article was published in our March 2021 issue.