Advocates worry that the new law, while aimed at K-12 education, will also have grave repercussions for the LGBTQ higher education community.
On March 28, Republican Gov. Ron DeSantis signed Florida's controversial House Bill (HB) 1577 into law. Dubbed the "Don't Say Gay" bill by critics, the legislation states that school districts in Florida "may not encourage classroom discussion about sexual orientation or gender identity in primary grade levels." While supporters say it gives parents more control over their children's education, critics have decried the law for having vague wording, overstepping boundaries, and promoting homophobia. 
Now, as K-12 educators across the state are learning to contend with these new classroom restrictions, some Florida colleges and universities are working to support LGBTQ students in the face of legislation that experts say will have widespread negative repercussions.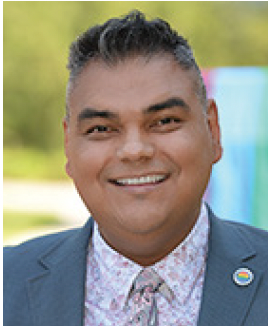 "It has been proven time and time again that every time a city/state/country passes any anti-LGBTQ measures, the suicide rates increase — this is not a coincidence," Manny Velásquez-Paredes, director of the University of North Florida (UNF) LGBTQ Center, wrote in a recent email to INSIGHT. 
The increased risk of suicide and suicidal ideation for LGBTQ youth in the face of HB 1577 has been one of its critics' greatest concerns. The Trevor Project and other leading LGBTQ organizations have issued multiple statements condemning the measure as being detrimental to a population already more vulnerable to depression, substance abuse, and suicide.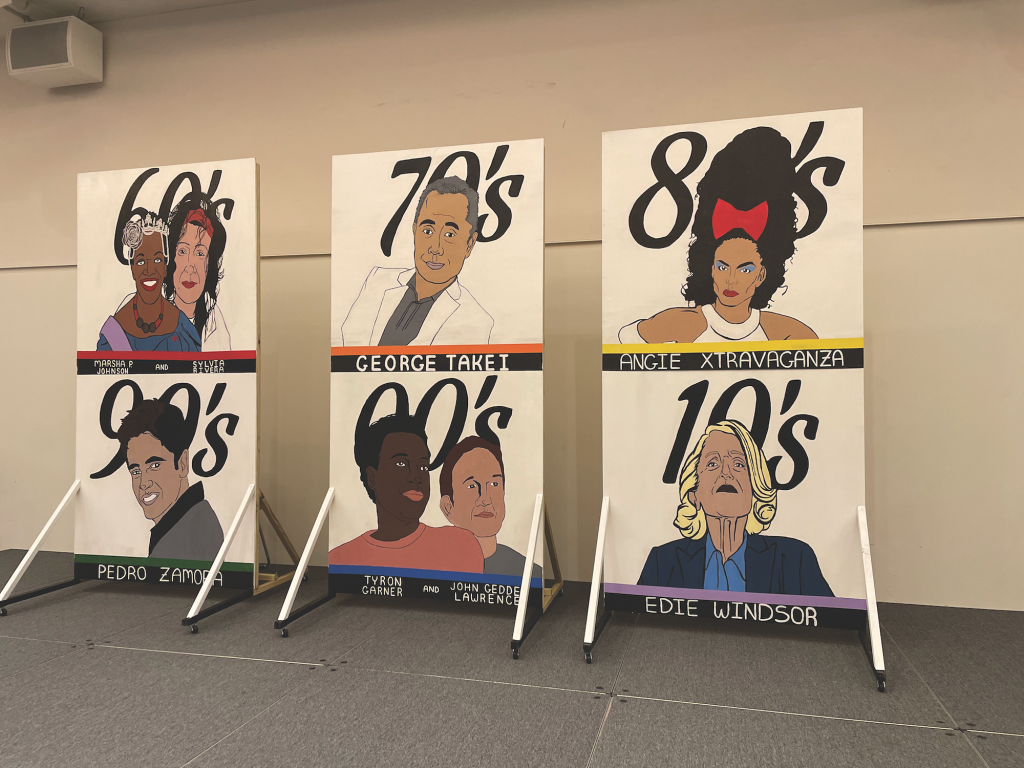 In the weeks leading up to the bill's passage, UNF increased the availability of mental health counselors for students "to speak to someone about their fears" concerning HB 1577 and similar anti-LGBTQ legislation across the U.S., according to Velásquez-Paredes. "We have also provided our students with a safe space to come in and vent about what they are going through and created more in-person and virtual support groups," he stated. 
After the bill was signed into law, UNF hosted a Courageous Conversations event for members of the university and local community to share their concerns about the new legislation and how it might affect their lives. Velásquez-Paredes says he is worried about how his own family will be affected.
"This is dangerous, because as a parent and as a gay man, this bill will hurt my children directly and hurt my entire family," he wrote. "Everyone warned us not to move from New York to Florida, but we did it anyway, and bills like this one make me think twice about whether or not this was the right choice for us."
At the University of Miami (UM) LGBTQ Student Center, staff have also been focused on ensuring that students know they have a safe space and a supportive community at this time, according to director Gisela P. Vega, EdD. The center has also been working to raise awareness of how HB 1577 and similar legislation could have serious repercussions for the K-12 community and beyond. 
"The biggest thing that's happening right now is just trying to create awareness around what this bill is, [and] also letting students know what their supports are and what they can try to do to make a difference," Vega says. The center issued a statement explaining the bill last month and continues to work with other higher education institutions and community organizations to help students connect to options when it comes to advocacy work.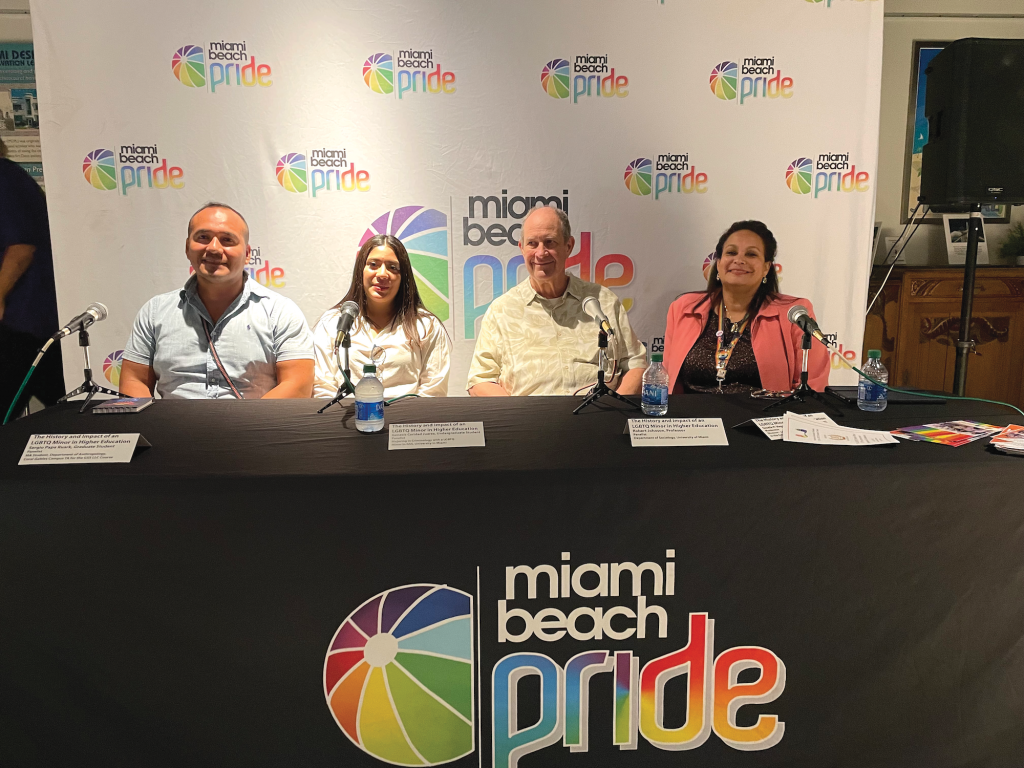 In addition to hosting a rally on campus against the bill, LGBTQ students and their supporters at UM have taken other steps to combat its message. In early April, for example, a group from the university marched in Miami Beach's Pride Parade wearing t-shirts that read "U Can Say Gay," with a design that combines the university's logo with a rainbow, according to Vega. 
Students are a "conduit" for creating awareness around this law, she adds. While this bill is distressing to many, they are determined to fight against it. 
"Students are fearful. There's fear about what this law means, especially as you see copycat legislation rearing its head across the nation," Vega says. "They're really concerned, and they want to know what they can do to help." 
Claire Oueslati-Porter, PhD, director of gender and sexuality studies at UM, says she knows LGBTQ students whose concerns stem from their own K-12 school experiences. They worry that restricting honest discussion of gender identity and sexual orientation will make adolescence even more difficult for LGBTQ youth.
"I've had students tell me that if they didn't have educational settings growing up where at least one or two teachers supported them, who let them talk about their identity and their sexuality, they don't know how they would have survived," she says. 
Oueslati-Porter's department and the UM LGBTQ Student Center recently hosted a symposium to celebrate the 10th anniversary of UM establishing a minor in LGBTQ Studies. HB 1577 was a major topic of discussion at the event, which focused on, among other issues, "how to best use academic settings like ours to do more than just create a safe space, but to create a place where there is dynamic change-building and fomenting," she says.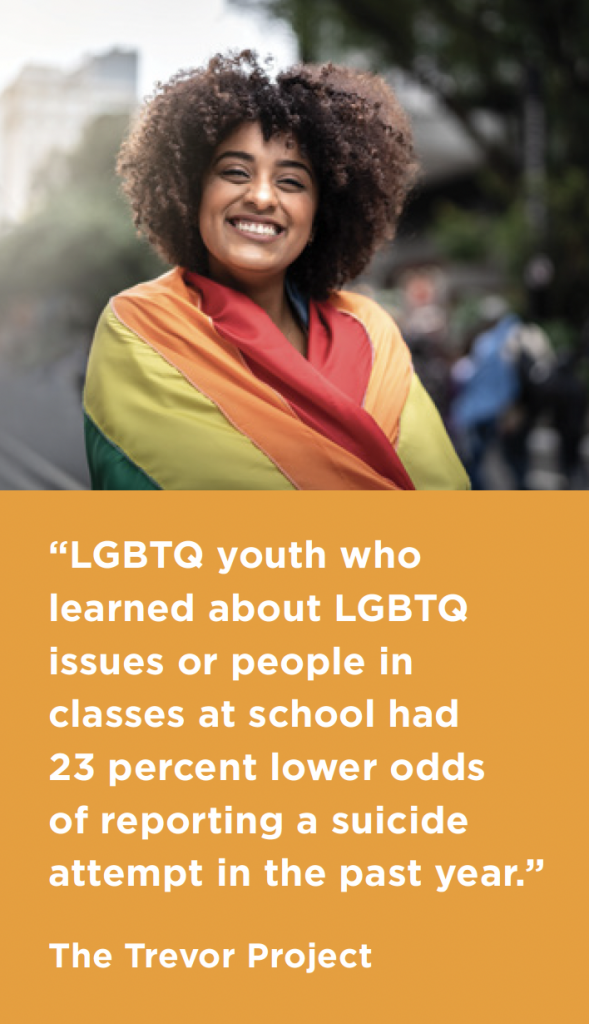 She adds that, although this law is aimed at K-12 schools, it sets a dangerous precedent for all levels of education. The creation of similar policies in other states, including bans on critical race theory and restrictions on gender studies, indicate that there may be even more political interference in academia to come. "There are going to be more and more attempts to propose reactionary legislation, and probably more organizations are going to try and monitor and surveil classrooms and lectures," Oueslati-Porter says. 
College students, for their part, have been some of the fiercest opponents to this legislation. While K-12 students across the state staged walkouts and protests leading up to the bill's passage, LGBTQ groups and their supporters at UM, UNF, and other campuses held demonstrations in solidarity. Kyler Denk, an undergraduate psychology major at UNF, helped organize a campus rally against the law in March and has been active in raising awareness about the new policy. Students and colleges have an obligation to educate the public about this law and how it may affect young people, he says. 
"It is so important to speak out against this legislation, and spaces should be created so that conversations can be had within colleges and universities," Denk wrote in an email to INSIGHT. "Everyone should learn of the impacts that this bill has on K-12 education and LGBTQ youth."●
Mariah Bohanon is the senior editor of INSIGHT Into Diversity.

This article was published in our May 2022 issue.