In recent years, anti-Semitic incidents have become increasingly common on college campuses across the country. In an effort to address this problem, Hillel International, the American Jewish Committee (AJC), and the American Council on Education recently invited administrators from more than 40 higher education institutions to attend the University Presidents Summit on Campus Antisemitism. 
"Our institutions espouse higher values: learning, critical thinking, and empathy," New York University President Andrew Hamilton stated during the event. "Anti-Semitism stems from the opposite of these values, and it is our duty to confront it."
The summit was held at the Center for Jewish History in New York City on April 11 and 12. Participants learned how to best respond to anti-Semitic incidents within the context of their diversity, equity, and inclusion (DEI) efforts and how to combat bigotry, harassment, and discrimination on campus. Numerous experts, diversity officers, campus leaders, and public officials served as speakers, including U.S. Reps. Grace Meng (D-NY) and Lee Zeldin (D-NY), AJC CEO David Harris, and Hillel International President and CEO Adam Lehman.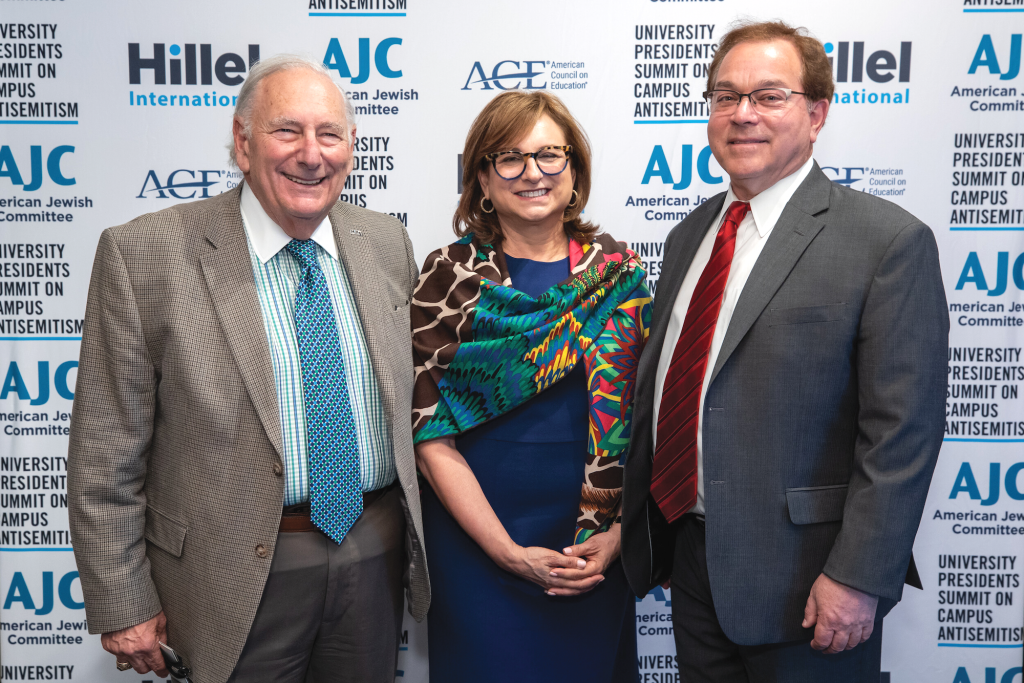 University administrators were tasked with adopting the "Three As," which refers to awareness, allyship, and action, as ways to oppose anti-Jewish sentiments and hate crimes. This approach involves incorporating anti-Semitism awareness into campus DEI missions, establishing committees to address incidents, bolstering bias reporting policies, and more.
"University leaders are our most important allies in confronting anti-Semitism on campus," Lehman told The Jerusalem Post. "[W]e look forward to working even more closely with them to ensure Jewish students, like students of all other backgrounds and faiths, are able to pursue education free of fear and intimidation."●
This article was published in our June 2022 issue.