Veterinary medicine scholars are uniquely affected by the student debt crisis, largely due to a higher debt-to-income ratio for veterinarians compared with that of other healthcare professions.
The average debt for veterinary students who took out loans to pay for their education was $166,714 in 2017, according to the American Veterinary Medical Association (AMVA), while the average income for a veterinarian was $90,420. Medical students by comparison accumulated an average $190,000 in debt, but they earned upwards of $206,000 annually.
The massive debt veterinarians face can be blamed in part on student loan regulations that favor medical doctors. Extending the same federal programs that provide debt relief for physicians to veterinarians could open up pathways for students to pursue veterinary medicine.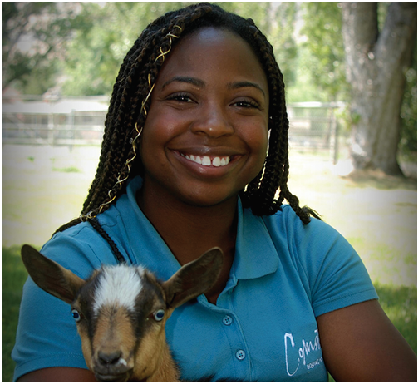 Revising these rules could make a difference in the lives of veterinarians such as Ty Marshall-Blanche, a recent graduate and intern at an equine practice in Reno, N.V. She says debt is a major factor preventing people of color and underrepresented students from pursuing veterinary degrees.
"The total cost of veterinary education is astronomical, and the number continues to rise every year," Marshall-Blanche says. "There are many people that fully deserve a veterinary education and have the potential to make an impact in the field but are not able to manage the expense of veterinary school."
The AMVA and other professional organizations have taken action to help alleviate this burden. The association's Fix the Debt initiative is one effort to reduce debt and increase income. The team focuses mainly on lobbying for or against policies making their way through Congress related to higher education and debt.
One potentially threatened law is Public Service Loan Forgiveness (PSLF), which forgives the remaining balance on eligible federal student loans in return for 10 years of employment in a public service job.
The program is essential to veterinarians who choose careers in the nonprofit or public sector but has become unpopular among conservative politicians. President Donald Trump's proposed budget would cut U.S. Department of Education funding by 10 percent and eliminate the program altogether. The AMVA is also working to address the confusion and lack of transparency surrounding the fact that a majority of veterinarians applying to the PSLF have been denied debt forgiveness.
But even if the PSLF remains in place, many veterinary students cannot benefit from it, says Travis Hornsby, founder of the debt consultant firm Student Loan Planner. Veterinary work in the nonprofit and government sector is scarce compared with private sector work, Hornsby says. That means most veterinarians do not qualify for the forgiveness program.
The only other federal forgiveness option for private sector veterinarians doesn't come until after either 20 or 25 years of income-based repayment plan payments, depending on when a student took out their loan. At that point, the remaining balance of the student loan is taxable as income. The tax rate varies by individual, but a 25 percent federal tax rate could leave a veterinarian who has a $100,000 remaining balance with a $25,000 tax bill, not including state or local taxes.
This problem could be solved by eliminating the tax on remaining student loan debt, a solution that would relieve all student loan borrowers from a sudden, massive tax bill. But the relief would particularly benefit veterinarians, whose overall debt-to-income ratio was 2.26:1 in 2018, up from 1.85:1 in 2017, according to the AVMA.
Proposed Reforms to the Higher Education Act
AMVA has been pushing Congress to reauthorize the Higher Education Act, which the Trump administration released proposed updates for in March. The act, originally passed in 1965, was last reformed in 2008.
The association advocates for changes to the act that would benefit recent veterinary graduates, including the following measures:
● Pass the Veterinary Medicine Loan Repayment Program Enhancement Act, which would eliminate a 39 percent tax on debt relief awards for veterinarians and result in more awards.
● Eliminate origination fees, or the fees lenders charge for processing loans, which can range from 1.1 percent to 4.2 percent of the loan amount.
● Maintain borrowing limits to prevent veterinary students from seeking high-cost private loans. This measure is contrary the Trump administration's proposed reform that would cap federal loans for graduate students.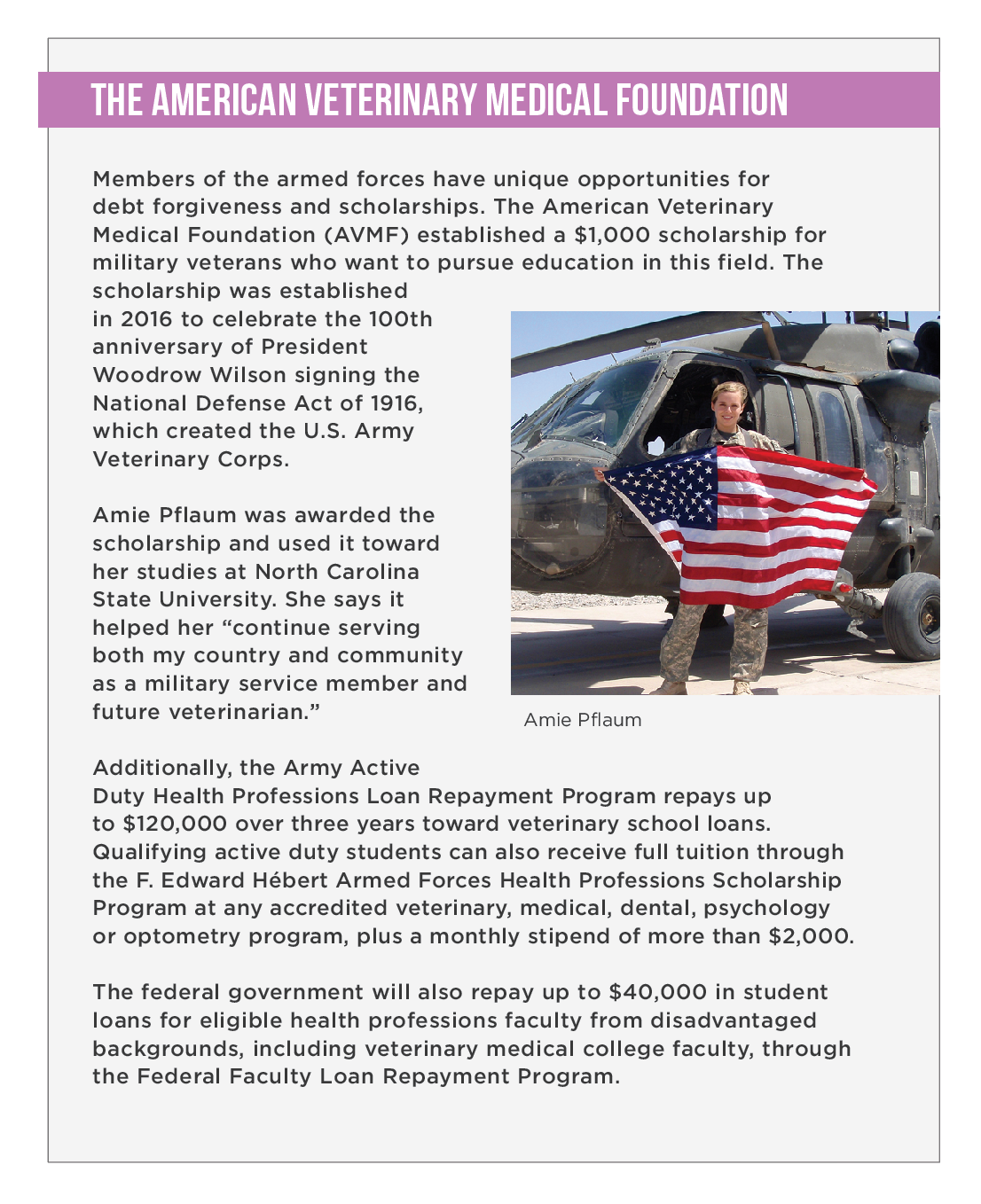 The president said at a press conference in March that revised loan rules would make it easier for students to understand and pay back what they owe. AVMA will focus on ensuring any efforts to simplify financial aid programs will benefit graduate and professional students.
As students wait for Congress to act, they need to focus on planning for how they will balance their income and debt as veterinarians. "There's not a whole lot you can do to keep your debt under control other than stay in school and graduate," Hornsby says, "then focus on having a lower-consumption lifestyle."
They should also anticipate what kind of repayment plan they will seek after graduating. If a borrower owes less than 1 1/2 times their income, it might make sense to focus on paying back the entire loan and consider refinancing.
If a borrower owes a lot more than that, Hornsby says, it might be beneficial to pursue an avenue contrary to the traditional belief about debt — that it all needs to be paid off. Veterinarians with hundreds of thousands of dollars in debt might want to focus on an income-based repayment plan that will be forgiven after 20 to 25 years rather than dedicating a large portion of their income toward student loans.
"The veterinary profession can be a great profession, and it can still be great if you have a lot of debt," Hornsby says. "That person can still live a very successful life if you think about debt in a different paradigm than you normally would."
Kelsey Landis is the editor-in-chief of INSIGHT Into Diversity. This article ran in our May 2019 issue.