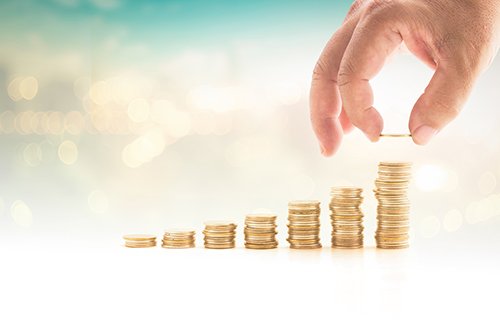 It's been more than a year since The Knight Foundation released a study finding that most of the managers of the largest college endowments are led by White men. Since the January 2019 release of the report, diversity leaders have lobbied and politicians have written letters to more than a dozen higher education institutions demanding these management firms recruit more women and people of color. Despite the advocacy, little has been done by many of the most prestigious schools to make changes.
Several institutions recently reported in August the demographics of their teams to Robert Raben, lobbyist and founder of the Diverse Asset Managers Initiative.
INSIGHT reached out to multiple Ivy League schools that hold some of the largest endowments in the U.S. to find out what efforts are being made to address this lack of diversity and if they are even aware of the demographics of their endowment managers. Of the schools that responded, only Georgetown University (GU) agreed to speak on the record.
GU's Chief Investment Officer, Michael Barry, told INSIGHT that his office acknowledges the opportunity to partner with more diverse firms and continues to engage with investment managers to encourage diversity and inclusion in their recruiting and hiring practices.
In mid-July, Georgetown's Investment Office released a report on the diversity of the external managers associated with the university's endowment showing that in 2020, 80 percent of its staff was made up of men. The report also found that only 3 percent of employees of their investment management firms are Black, 5 percent are Hispanic, 20 percent are Asian, and 70 percent are White.
"For the past two years, we sent surveys to our U.S.-based managers, and we intend to track this data annually. We believe increased diversity in the investment management industry is a positive and long overdue evolution for our society," Barry says. "One of our goals in publishing this report is to amplify the conversation around diversity within the investment management industry. We hope other institutions will follow suit."
Recently, Congressmen Emanuel Cleaver and John Kennedy sent 25 colleges and universities letters asking them to disclose the racial and gender data that make up their endowment money management teams.
Princeton University's endowment manager group, PRINCO, responded to the politicians in a letter reassuring its value of diversity and sharing strategies to address demographic disparities.
"Diversity and inclusion in our investment ecosystem are essential if we want to continue to support the mission of the University by producing optimal portfolios and a manager roster that is capable of the best possible performance. Unfortunately, a commitment to diversity has not always been a priority within the investment community, and that legacy continues to impact our sector," PRINCO president Andrew Golden wrote in the letter.
To address the lack of diversity, PRINCO has instituted an experimental program called Mentor Moments. Through this initiative, Golden will meet with 50 individuals from diverse backgrounds to provide mentorship and insights based on his career as an asset manager.
"Individuals from all backgrounds are encouraged to apply — ideally, the selected cohort will reflect the demographics of the U.S. population at large. We hope that this experimental program will give us the opportunity to be part of improving diversity within the investment management industry," PRINCO's website states. 
"In connecting with mentees, we hope to learn more about our industry's impediments to recruitment and retention of investors from underrepresented backgrounds, while offering individuals selected to participate in this program the opportunity to gain both career guidance and perspectives on the institutional investment industry," stated Golden.
Patrick S. McKiernan, a spokesperson for Harvard Management Company (HMC), told the Harvard Crimson in July that its group has "taken early steps to broaden the pipeline of external investment managers to ensure consideration of diverse managers."
"When considering the diversity of an external manager, we do not limit our view merely to the leadership level, but also try to consider their entire team," McKiernan wrote. HMC's board of directors is almost exclusively men.
In August, the International Endowment Network published a report titled Investing in Racial Equity: A Primer for College & University Endowments that shares how institutions can implement practices for racial equity by offering internships, allocating funds to investment firms that are doing this work, remaining transparent by disclosing demographics, discussing racial equity at meetings, conducting anti-bias trainings, and more.
"Racial equity investing also offers higher education leaders an opportunity to go beyond educating students of color, to investing in them, their futures, their communities, and a societal system that is more equitable," the study states. "A clear commitment to diversity, equity, and inclusion from Trustees, Boards, and Presidents, across all sectors of the university including endowment management will lead to institutional resilience and relevance, as these issues directly affecting the lives of the majority of high school-aged students today will affect the endowment performance and the business model of higher ed."
"We've had 400 years of lack of inclusion. So it's going to take a while for many asset allocators and many decision-makers to get over their implicit biases," Raben said in a 2017 interview with the National Association of Investment Companies. "Let's be candid — we still live in a world where too many people think people of color are not capable of strong performance around asset management. … Diversity means performance."●
Mariah Stewart is a senior staff writer for INSIGHT Into Diversity. This article was published in our October 2020 issue.