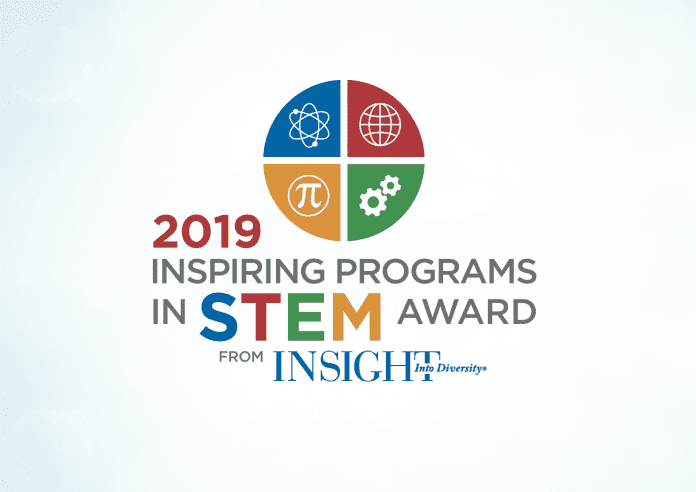 It's a fact that underrepresented professionals who work in STEM fields enjoy significant opportunities to engage in new discoveries and innovations on a global scale. INSIGHT Into Diversity created the Inspiring Programs in STEM Award to recognize colleges, universities, and organizations that are doing their part to improve access to STEM fields for students from underrepresented groups through programming. 
This award is being presented to institutions whose programs inspire a new generation of young people to consider STEM careers as well as support working professionals in the field. These remarkable initiatives are making a significant difference by providing mentoring, academic and professional support, hands-on activities, research opportunities, and more.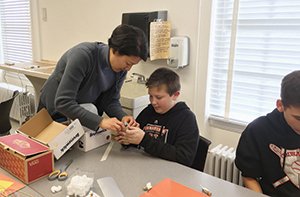 The New York Noyce STEAM Pipeline Program: Preparing Next-Gen Science Teachers
Adelphi University (AU) College of Art and Science and the Ruth S. Ammon School of Education
This five-year, combined bachelor's and master's degree program includes financial support, mentoring, custom-designed curricula, and unique internships to ensure graduates are trained to be exceptionally qualified science teachers. Participants, the majority of whom are women and underrepresented individuals, spend at least two years in local high-needs schools where they receive ongoing mentorship and training from AU faculty. The program was launched in 2013, and two-thirds of the program's graduates have chosen to continue teaching past their mandatory term of service as of the 2018-2019 school year.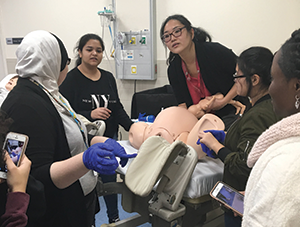 Einstein Enrichment Program (EEP)
Albert Einstein College of Medicine
EEP is one of approximately 50 Science and Technology Entry Programs (STEPs) in New York state designed to motivate and prepare underserved middle and high school students for careers in STEM. EEP's approach is unique in that it offers underserved students in the Bronx college-level learning opportunities and rigorous preparation for higher level healthcare studies. Participants share labs and classrooms with medical students who provide mentorship both in and out of the classroom. Among EEP's requirements is a ninth-grade foundations course to equip students with the skills and mindset to succeed. During the course, students must complete a college-level research paper and give oral and poster presentations at student conferences.
Diversity in Medicine Program
Associated Medical Schools of New York (AMSNY)
ASMNY includes 17 schools that partner to diversify the medical workforce. For 34 years, the association has accomplished this mission through programs that improve access to and success in medical education for more than 7,000 students. Its collaborations include special post-baccalaureate/master's programs that offer academic support, mentoring, and special pre-med training. Most importantly, participants who finish the program are guaranteed acceptance into a participating medical school upon graduation. Since its inception in 1991, more than 500 students who would not otherwise have entered medical school have successfully matriculated through these programs.
Master of Science in Global Health
The Heller School for Social Policy and Management Program
Brandeis University
The Heller School promotes a greater understanding of global contemporary issues in bioethics and provides relevant teaching and learning training through its Master of Science in Global Health program. Graduate students and faculty take a course on multicultural pedagogy, and another required course is "Intersectionality and Bioethics." The school also partners with the local community and schools to address college recruitment barriers, assess levels of toxic stress in diverse youth, and analyze de-biasing strategies.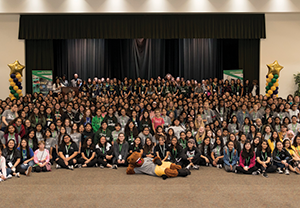 Femineer Program
College of Engineering
California State Polytechnic University, Pomona
The Femineer program started with one local high school in 2013 and has expanded to affiliate universities across the United States as well as 84 K-12 schools. The three-year program allows teenage girls to learn about advanced robotics, wearable engineering, and other engineering skills to prepare them for success as STEM majors. More than 1,500 students participated in Femineer in the 2018-2019 school year, with approximately three out of four identifying as Hispanic and Latina. It has been recognized by the White House Initiative on Educational Excellence for increasing educational outcomes for this demographic.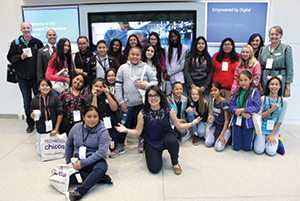 Game On!
Central Washington University (CWU)
In partnership with the Real Madrid Foundation and Microsoft, Game On! teaches economically disadvantaged adolescents about the world of computer science while instilling the core values of teamwork and respect through soccer. Partner teachers are trained to use the program's unique curriculum to teach coding through game-like activities that "re-engage" students into academics while allowing them ample soccer practice and play time during and after school sessions. Participants also travel to CWU for campus visits and meet with underrepresented students and faculty. Game On! has been successful in bridging the STEM gender gap as well, growing female representation in the program from 32 percent in 2016-2017 to 49 percent this past school year.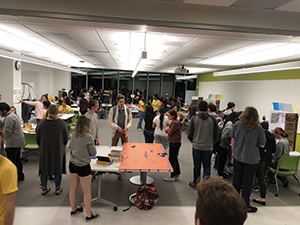 STEM Success Initiative (SSI)
The College of Wooster
The College of Wooster awards roughly 35 percent of its approximate 500 Bachelor of Arts degrees to students in STEM disciplines. Underrepresented students in STEM are given strong support in introductory courses through an internal grant. SSI came about when a professor noticed students lost motivation in STEM after taking introductory classes. The program uses its STEM Scholar Zone to create a place where students, faculty, and staff can discuss and employ best practices for approaching STEM. It also includes support from a Zone Intern, who offers peer mentoring.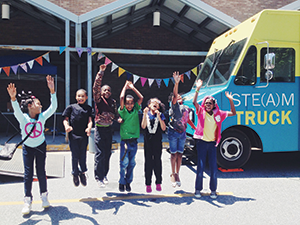 STE(A)MTruck
Community Guilds
STE(A)MTrucks are mobile makerspaces that visit schools, YMCAs, and after-school programs across Atlanta to "pull kids, and their teachers, out of their comfort zones" when it comes to STEAM learning. Hands-on projects and a unique curriculum show students their potential, while Community Guilds' fleet of STE(A)MTrucks empower teachers to continue these lessons after they drive away. The program focuses on engaging girls and children in historically marginalized schools in Atlanta.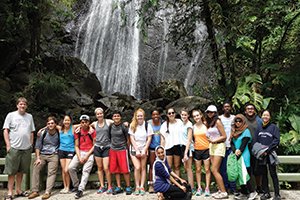 Science Leaders
Connecticut College
With a membership that is 71 percent female and 80 percent students of color, the Science Leaders program at this small liberal arts college stands out for its emphasis on leveling the STEM playing field. Participants receive intensive peer and faculty mentoring, assistance in applying to graduate school, research experience, and more. A unique aspect of the program is its focus on peer support, starting with a first-year seminar, field trip, and research project to strengthen cohort bonding. After 12 years in operation, the Science Leaders program has achieved a six-year graduation rate of 97 percent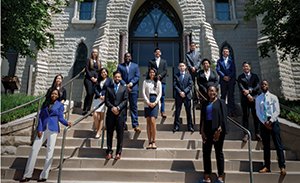 Focus on Health Professions
Health Sciences Multicultural and Community Affairs Office
(HS-MACA)
Creighton University
HS-MACA is the foundation for a variety of pipeline programs serving students from fourth grade to professional school. With the aim of introducing disadvantaged young people to health science education and prepare them as competitive applicants, HS-MACA's programs offer mentoring, opportunities to participate in real health disparities research, and more. The office's unique efforts include the Sudanese Student Learning Initiative, Summer Research Institute, and the Summer Biomedical Health Disparities Research Training Program. In addition, Creighton's longtime post-baccalaureate and pre-matriculation programs have helped approximately 360 underrepresented graduates achieve their dreams of becoming practicing physicians and dentists.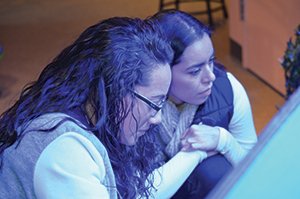 Clear Path and ESportsU Foundations
College of Arts and Science
College of Business and Management
East Stroudsburg University of Pennsylvania (ESU)
Clear Path encourages disadvantaged and underserved community college students to pursue four-year STEM degrees by providing advisement and early interventions, scholarships, and numerous high-impact practices such as cohort activities and success seminars. These services are offered for STEM students at two-year colleges and continue through their transfer to ESU until graduation. Innovative faculty research on the program enables better understanding of best practices for transfer student achievement. Encouraged by this success, ESU recently launched the ESportsU project to target the severely underserved population of foster care youth. Through culturally relevant learning experiences, ESU hopes to channel a passion for STEM for this population starting at a young age.
STEMGROW
El Paso Community College (EPCC)
EPCC and the University of Texas at El Paso (UTEP) work in partnership to inspire and prepare underrepresented community college students to earn four-year degrees in STEM fields. Under STEMGROW, EPCC students take introductory courses with an emphasis on STEM, receive tutoring and career advising, and participate in unique research and field trip opportunities to ensure they are ready for university-level studies. Environmental science students benefit from summer research internships at UTEP labs and are required to present on their research at local and national conferences.
Bridge to Clinical Medicine Program
Florida State University College of Medicine
This program helps to increase the number of doctors who come from medically underrepresented communities. Those working toward a Master of Science in Biomedical Sciences can major in "Bridge to Clinical Medicine," which prepares them for medical school through a 12-month curriculum that includes a community-based research project and coursework in medical ethics and biostatistics, among other skill-building opportunities. Many of the participants have experienced healthcare disparities themselves and want to eventually practice medicine in their hometowns.
Institute for Interdisciplinary STEM Education (i2STEMe)
Georgia Southern University College of Education
I2STEMe is a community outreach center that offers interdisciplinary K-20 STEM programming for socioeconomically disadvantaged and culturally diverse individuals living in rural areas. One of the center's efforts is the Statesboro Campus' annual STEMFest, where thousands of families participate in free, hands-on STEM activities. The center also offers a "Science To-Go" cargo trailer that brings interactive science education to local festivals, conferences, and schools. I2STEMe School Outreach provides unique science and social studies curricula to K-12 classrooms.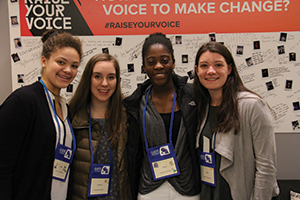 Girls Advancing in STEM (GAINS)
Greenwich Academy
The GAINS Network allows high school girls across the country to form a virtual community centered around their interest in STEM. They participate in GAINS clubs on their individual school campuses and then connect online to share content, interact with other clubs, and meet STEM role models. At the annual GAINS Conference, 120 girls from across the country gather at a prominent research university to further develop STEM skills. A quarter of these spots are reserved for young women who will be first-generation college students or come from underserved backgrounds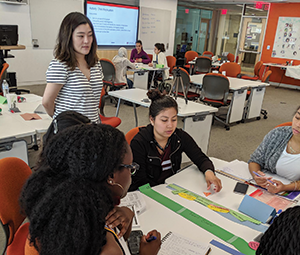 Pathways into Dentistry
Harvard University School of Dental Medicine
This pipeline program, launched in 2017, exposes K-12 children of color living in the greater Boston area to the field of oral health. Since its inception, hundreds of youth from area schools have come to Harvard's campus to engage in hands-on activities related to dentistry and dental health disparities. In 2019, Pathways to Dentistry will launch its first dental school application preparatory course, a 10-week program for racially underrepresented and low-income college students who are preparing to apply to dental schools. Representatives of the Pathways into Dentistry program also make recruitment visits to historically Black colleges and universities.
School (P-TECH)
IBM
P-TECH allows young people from underserved backgrounds to earn both a high school diploma and a no-cost associate degree in a STEM field within six years. Since P-TECH's inception in 2011, the program's network has been established in more than 110 schools in the United States, Australia, Morocco, Taiwan, and South Korea. Each student is paired with a professional mentor, participates in workplace learning, and is eligible for paid internships with an industry partner.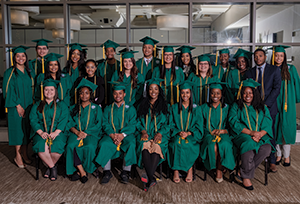 Charles Drew Science Scholars
Michigan State University College of Natural Science
Established in 1979, the Charles Drew Science Scholars program seeks to promote the academic success of young people who are traditionally underrepresented in the fields of natural science and mathematics. Scholarship awardees receive support in academic achievement, career exploration, and community engagement and service. In addition to sharing a residential learning community, they meet with academic and career advisers as well as peer mentors, and they also take a seminar course to ease their transition from high school to college.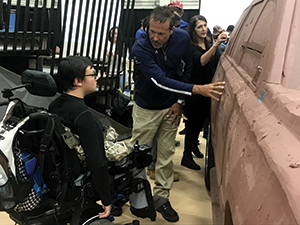 Center for Advanced Automotive Technology (CAAT)
Macomb Community College Engineering and Advanced Technology
CAAT offers free in-classroom STEM labs to middle school students in Warren, Michigan. These labs allow students to design, build, and test a catapult, a balloon-powered car, a rubber band racer, and a lunar buggy. The hands-on learning experiences demonstrate the opportunities available in engineering and technology and inspire young people to take high school STEM classes, pursue a technical career, or both. Over the past four school years, CAAT has implemented the labs in more than 500 classrooms with nearly 14,500 students.
STEM-Mia Program
Miami Dade College – Eduardo J. Padrón Campus School of Engineering and Technology
STEM-Mia, which means "my STEM" in Spanish, each year provides 15 low-income, underrepresented students at the two-year Hispanic-Serving Institution the opportunity to earn an associate of arts degree in a STEM field. The program includes a scholarship, a customized curriculum, and extensive academic and professional support. Participants take "STEMinars" led by faculty mentors who discuss how they overcame different academic challenges as well as how they gradually developed a "STEM identity." Students also receive extensive assistance in transferring to upper-division baccalaureate programs at four-year colleges and universities.
Cloud101 High School Summer Bootcamp
Miami Dade College – Eduardo J. Padrón Campus School of Engineering and Technology
Cloud101 is part of the Miami Dade College's Enterprise Cloud Computing Initiative and is designed to meet the growing global and local demand for certified cloud computing technicians. The annual two-week summer bootcamp introduces cloud computing to Miami Dade County high school juniors and seniors who come from underrepresented groups. After completing the bootcamp, participants are able to enroll in courses toward the college's Enterprise Cloud Computing certificate and eventually earn an associate degree in science.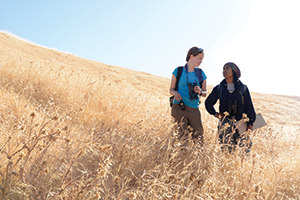 Jill Barrett Biology Research Program
Mills College
The Jill Barrett Biology Research Program works to increase the representation, participation, and leadership of women in the biological sciences. It offers scholarships to Mills undergraduates, allowing them to conduct a 10-week summer research project under the tutelage of a faculty member in the college's biology department. Scholars can explore a variety of interests, from animal behavior to microbiology. They deepen their knowledge of biology through weekly meetings in which they discuss their research findings with faculty and peers. 
Morehouse School of Medicine Tuskegee Academy CONNECT Mentoring Program
Morehouse School of Medicine (MSM)
MSM collaborated with TAG Academy, an Atlanta K-5 public school, to form CONNECT. The mentoring program helps students in economically depressed communities. MSM's Office of Educational Outreach and Health Careers has nearly 100 students mentoring 200 TAG mentees. The partnership includes six weeks of health training to mobilize teachers, an eight-week workshop with parents that provides social support, a Safe Routes to School program, financial literacy education based on STEAM-disciplines, and a STEAM lab for students.
ExploreSTEM
Mount Royal University
ExploreSTEM is an interactive conference for ninth grade girls to explore the possibilities in science, technology, engineering, and math. In collaboration with Southern Alberta Institute of Technology, the University of Calgary, and corporations, Mount Royal University inspires girls through hands-on workshops where they work with multimedia, java programming, robotics, geomatics, graphic design, and more. The past 19 conferences influenced over 9,000 girls. In 2018, more than 75 percent of participants expressed an interest in a STEM career.
Office of Diversity, Outreach, and Inclusion (DOI)
The Ohio State University College of Engineering
DOI's initiatives are designed to increase the number of women and underrepresented minorities in engineering. The office created a campaign that connects personally through email with parents and students. In addition, DOI redesigned programs to address issues for underrepresented individuals, including the Women in Engineering Café, the Minority Engineering Program (MEP), peer and professional mentoring for first year students, and a MEP bridge program. In addition, the Café offers a student group for women who commute to campus.
African American and Hispanic Male Undergraduate Summer Research Initiative
Philadelphia College of Osteopathic Medicine (PCOM)
This summer marks the first year of the African American and Hispanic male undergraduate research initiative at PCOM. The program operates through the school's Office of Diversity and Community Relations and the Research and Science department and offers opportunities for African American and Hispanic male undergraduate science and psychology majors at Cabrini University, an emerging Hispanic serving school, the opportunity to participate in research. The initiative includes an eight-week course where students form a research team with staff and PCOM medical students.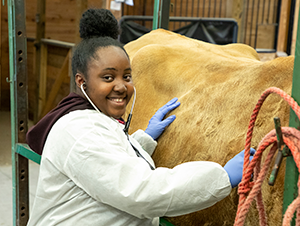 Vet Up! National HCOP Academy for Veterinary Medicine
Purdue University College of Veterinary Medicine
Vet Up! National Health Careers Opportunity Program (HCOP) Academy for Veterinary Medicine offers diversity programs developed by Purdue University College of Veterinary Medicine. The programs address the national shortage of veterinarians in public health and rural and food animal practice as well as the disparities with underrepresented individuals in the industry. VetUp! Champions is a 12-month online curriculum for over two dozen high schoolers. Vet Up! College is a six-week residential summer program that prepares students for a veterinary degree, while Vet Up! DVM Scholars is a post-matriculation program that helps five students during school, after graduation, and into employment.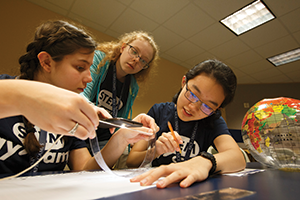 Say STEM Camp
The Tapia Center at Rice University
Say STEM Camp is a summer program that offers weeklong camps to empower underrepresented middle school and high school students in STEM curricula. The program was introduced by Rice University's Tapia Center for Excellence and Equity. Campers work on how to effectively communicate STEM phenomena. Students work with international participants from all over the world. Educators can also participate and learn how to introduce innovative and collaborative projects in their classrooms. The STEM camp also offers a special dual-language camp where participants can learn and work using English and Spanish.
AB/BA/BS Information Technologies
Southern New Hampshire University (SNHU)
SNHU degree programs for Information Technologies have a diverse student population and correspond to the school's mission to provide education in affordable and innovative ways. Women and underrepresented men make up nearly 50 percent of the current online program. The school also offers pipeline initiatives such as the annual "Hour of Code" with local students after school, conferences that promote diversity, and in-service teacher courses that help them earn credentials in computer science. SNHU also helped pioneer the first all-female National Cyber League.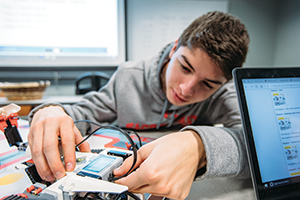 Department of Biology
Sacred Heart University (SHU)
College of Arts and Sciences
In partnership with the National Science Foundation, SHU's biology department earned a grant to help fund the Coastal and Marine, Molecular, and Neuroscience scholarship program. The scholarship prepares 14 low-income students over a course of four years for careers in areas of national need within the biology field. The school's objective is to retain 12 of the 14 scholars. The grant includes $500,000 for direct scholarship payments.
Women in Non-Traditional Occupations (WINTO)
St. Philip's College
Ten years ago, St. Philip's College introduced the first WINTO conference, and now the event hosts 200 to 300 participants annually. The program is designed to support high school girls interested in careers such as plumbing, HVAC, aircraft technician, advanced manufacturing, and more. Through WINTO, young women can engage in services and activities that can help them overcome obstacles in the male-dominated industries and feel empowered by expanding their horizons into the technical education fields.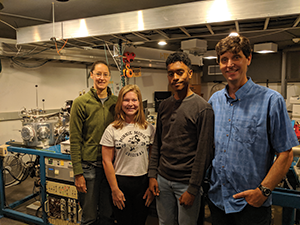 GROW STEM
The State University of New York (SUNY) at Geneseo
Geneseo Reaching Out to Women and Underrepresented Groups in STEM obtained a grant from the Consortium on High Achievement and Success to create a tiered mentoring program in physics and chemistry. GROW STEM's goal is to educate Geneseo students, faculty, and staff on the challenges women and underrepresented groups face in the field. The program hosts various events and networking activities that tackle unconscious bias, imposter syndrome, work-life balance, and career planning. Faculty members work with junior and senior students, who in turn mentor first- and second-year peers.
STEM Scholar Program
Texas Christian University (TCU)
In 2018, TCU introduced the STEM Scholar Program, a four-year scholarship developed for underrepresented students. Individuals from 16 north Texas counties are eligible. Through the scholarship, TCU hopes to increase the number of underrepresented students in STEM, diversify the campus, and provide academic support. To ensure the scholars' success and acclimation to the school, TCU offers a four-week summer enrichment program that includes an introductory science course, daily personal leadership, and professional development workshops.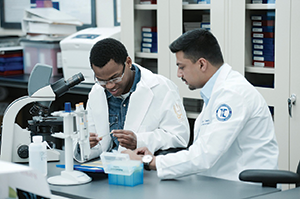 The MedAchieve (Mini Medical School) Program
Touro College of Osteopathic Medicine
MedAchieve is an after-school medical science enrichment program for Harlem high school students who are underrepresented in the health profession. Each participant partners with a medical school student with the goal of understanding basic sciences through the two-year program. The first-year program is called MedStart and concentrates on foundations of medicine; the second-year program, MedExcel, focuses on how the body responds to stress, injury, and disease. They are each followed up with an end-of-year research program.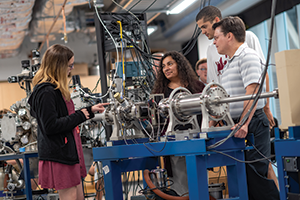 The SUCCESS-LEADERS Program
Union College, N.Y.
SUCCESS-LEADERS stands for Stimulating Undergraduates: Creating Contributors in Engineering and Science for Society.— Leading Educational and Academic Directions to enhance Retention in STEM. The program is a capacity-building initiative designed to increase the number of women in STEM disciplines. It supports 10 students through team-based mentoring. SUCCESS Scholars attend weekly cohort luncheon meetings, participate in research "lab crawls," tour local industry workplaces, take part in workshops, and more.
STEM Scholars Academy
University of Arkansas at Pine Bluff
The Scholar Academy is a five- to six-week summer course that helps prepare first year STEM majors for collegiate life and for the rigor of STEM curricula. They take part in team-building activities, networking, and student study groups. Participating students receive a stipend by maintaining at least a 3.0 GPA. They also attend weekly STEM meetings with guest speakers from the workforce. Students must apply for five or more internships and complete at least two, or conduct and finish other research, before graduation. They must also participate in community service projects.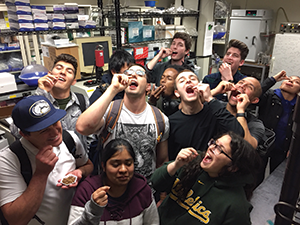 AvenueE
University of California, Davis
AvenueE was launched in 2016 to increase participation in STEM careers among women, underrepresented, and first-generation students. The program provides resources to help with the transition from community college to a four-year institution and to facilitate connections among cohort members. AvenueE works with four community college districts to pursue strategic recruiting priorities. A student-centric model provides wraparound student support services and professional learning communities for faculty. Of the 30 students in the 2018-2019 cohort, 60 percent are first-generation students, 60 percent are low-income, and 20 percent are women.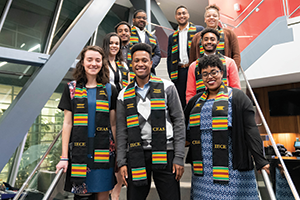 Office of Inclusive Excellence & Community Engagement (IECE)
University of Cincinnati
Several support services within IECE specifically enhance academic preparedness for underrepresented students entering STEM fields at the university. The Dr. Edward N. Prather Summer Bridge Program is a seven-week residential program that focuses on developing skills in math, physics, chemistry, biology, English, and college readiness. Program participants see their grade point averages increase by 0.20 points compared with the averages of their peer cohort. The university also offers scholarships and success coaching for STEM students, while the Society of Multicultural Engineering Students (SMES) ensures underrepresented students can build their own community in the college. In collaboration with SMES and student volunteers, IECE engages Cincinnati youth and families and STEM activities to establish partnerships and pathways with local schools.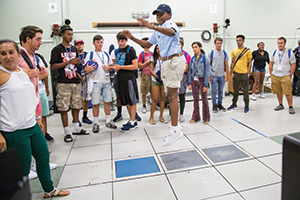 Health Sciences Summer Camp
University of Delaware
The six-day residential camp welcomes 10th, 11th, and 12th graders from underrepresented, low-income, and first-generation backgrounds to immerse themselves in research labs, simulation labs, and clinics. Each year, 36 participants out of more than 125 applicants are chosen to attend the free camp, where they have an opportunity to meet health science professionals. The camp focuses on a variety of health science studies including nutrition, behavior, biotechnology, exercise, nursing, communications, and disorders. Many participants go on to do research internships and enroll in the University of Delaware, where they can earn a $500 scholarship their freshman year if they attend the College of Health Sciences.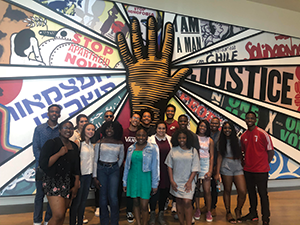 Peach State LSAMP Building Bridges
Summer Institute
University of Georgia
The Louis Stokes Alliance for Minority Participation (LSAMP) institute is a three-week residential program that assists with the transition from high school to college for incoming first year students from underrepresented backgrounds majoring in STEM disciplines. The ultimate goal is to diversify the STEM workforce and increase the number of underrepresented students who complete undergraduate and graduate degrees. During the intensive program, students engage in a variety of professional development workshops, team building exercises, laboratory visits, field trips, research training, and academic classes in calculus, biology, chemistry, and writing.
Next Generation of Energy Entrepreneurial Managers Summer Program
University of Houston, Office of the Provost
A paid internship format in the "Next Gen" program provides 20 STEM and business majors — 10 from the University of Houston and 10 from Texas Southern University — with the opportunity to spend six weeks in the summer learning about energy sector careers. Participants work in interdisciplinary teams on innovation and entrepreneurship projects using patented technologies. They also have the opportunity to tour energy companies and startups in the Houston area. Mentors from the energy sector volunteer their time to advise students on professional opportunities and goals. With the help of career services staff from both universities, students leave the program ready to find a job or internship.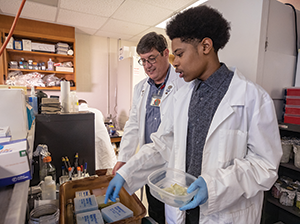 Base Pair
University of Mississippi Medical Center (UMMC)
The 25-year-old collaboration between UMMC and area high schools provides individual mentorship to promote interest in health science professions, enhance teacher professionalism, and implement science curriculum reform. The key element of Base Pair is a biomedical research mentorship program, which pairs UMMC faculty with predominantly Black high school students and educators. The program's mentorship component has trained 199 students since its founding in 1992. Students in the program have achieved a 99 percent college admission rate. Two other programs are also part of Base Pair: the Rural Biomedical Initiative (RBI) and Student-Oriented Academic Research (SOAR).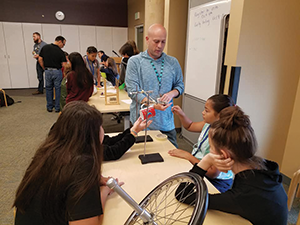 STEM-H Center for Outreach, Research & Education
University of New Mexico (UNM)
Health Sciences Center
The UNM STEM-H Center provides regional competitions, professional development training, and online resources for thousands of students and educators each year. Thanks to targeted recruitment, more than half of the Center's participants are female, an important milestone in an area where girls and underrepresented racial groups are underprepared in STEM education when they graduate from high school. In addition to a free library for the community, the Center offers professional development training aimed at improving student research programs.
STEM Robotics Summer Camps
University of South Florida St. Petersburg (USFSP)
The second annual College of Education USFSP robotics camp exposed 96 fifth through eighth grade students to learning, application, and career opportunities in STEM fields. An all-girls session of the camp enrolled 20 participants. Students in the camp worked on 3-D printing, electrical engineering, and robot design and coding challenges. Community partnerships allowed six students to attend the camp who couldn't have otherwise afforded it. Altogether, the camp served underrepresented and underserved students from four surrounding counties in order to pique their interest in STEM education and careers.
Pipeline Programs for Underrepresented Minorities (URMs)
University of Texas Southwestern (UTSW)
The UTSW Pipeline Program has two parts: a future doctors pipeline program and a health professionals recruitment exposure program. In the future doctors program, medical students connect with elementary-age children and their guardians at schools with large URM populations. In the past four years, medical students have engaged with more than 5,000 students at 35 schools. In the health professionals program, nearly 180 high school students — mostly from underrepresented backgrounds — participate in a five-week program on the UTSW campus, where they attend science, medical, and health and wellness workshops.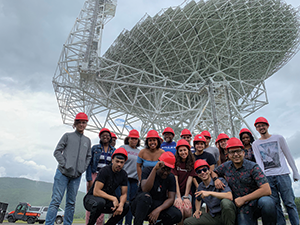 Virginia-North Carolina Alliance Summer Research Program
University of Virginia (UVA)
The VA-NC Alliance has seen significant progress in the enrollment and matriculation of underrepresented students in STEM fields over the 11 years since its founding. From 2007 to 2018, the number of degrees earned in STEM fields increased by 332 percent at participating schools, while enrollment increased by 255 percent. The VA-NC Alliance's signature program is the Annual Summer Research Program at UVA. Researchers from partner schools match with UVA faculty for an eight-week program where they devote at least 40 hours a week to an internship and are required to participate in professional development activities. They also go on STEM-related field trips and take part in social activities. Ninety-three percent of Alliance graduates say they plan to work in a STEM field.
Neuroscience Department
Vanderbilt University College of Arts and Science
A research requirement in the neuroscience department means each student must complete two semesters of research in a lab of their choice for credit. Because of the large number of students in the department, labs must be ready to accept participants from a variety of experience levels. The effect of requiring all majors to participate in this program levels the playing field for those who might otherwise face prejudices against a career in STEM, specifically for women and other underrepresented students. The initiative adds to diversity of thought and experience in the STEM fields, in turn creating a community that is open and encouraging.
Early Assurance Program
Winston-Salem State University (WSSU) School of Health Sciences
Before the Early Assurance Program was initiated in 2015, deserving undergraduate students from WSSU, a historically Black college and university, were not always admitted into two of the university's signature graduate programs.— Master of Science in Occupational Therapy and Doctor of Physical Therapy — because "of the rigor of coursework and the number of applicants." Through Early Assurance, qualifying WSSU undergraduates can apply for guaranteed admission to one of the graduate programs. This effort has helped increase diversity in both programs. Since 2016, the number of Black students entering the occupational therapy program has increased from three to 16, with nearly half completing their undergraduate degrees at WSSU. The physical therapy department has accepted four students through Early Assurance since the program's founding.
North Carolina Mathematics and Science Educational Network (NC-MSEN)
Winston-Salem State University
NC-MSEN aims to increase the pool of North Carolina high school graduates prepared to pursue careers in STEM after attending WSSU. The pre-college program recruits local Forsyth County elementary, middle, and high school students to set their sights on STEM careers. NC-MSEN targets students from underrepresented populations who have not been prepared to pursue higher level mathematics and science-based courses. Launched in 2004, the NC-MSEN offers STEM enrichment programs year-round, such as a semester-long academy focused on literacy for underserved fourth and fifth graders as well as a pre-college program for underserved sixth through 12th graders. Roughly 250 students take part in NC-MSEN each year. The program provides scholarships ranging from $500 to $3,500 to participants who are graduating seniors.
Year Up
Year Up is a nonprofit workforce development organization that provides technical and professional training to underserved young adults focused on moving into corporate careers and postsecondary education. The one-year program recruits diverse, low-income, highly motivated individuals for training in skills employers seek, be it in information technology, finance, software development, communications, or other fields. Year Up partners with corporations to understand their business challenges and meet their needs. The organization also provides employers with interns who can serve as trainees that come with experience and are a low-risk opportunity for businesses.