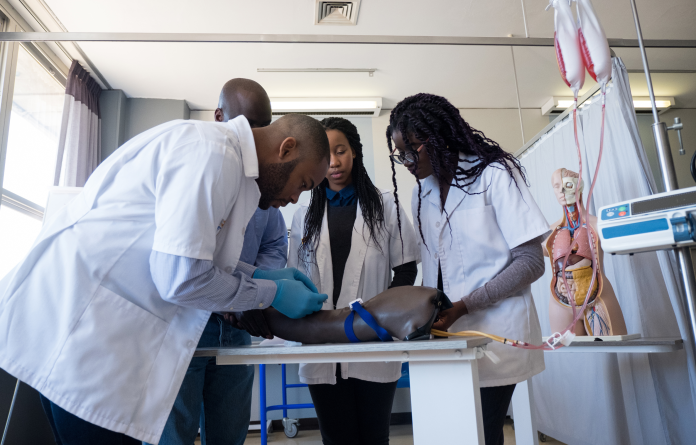 Two historically Black institutions, Harris-Stowe State University and Xavier University of Louisiana, recently announced the creation of new academic colleges on their campuses.
Harris-Stowe State, located in St. Louis, Mo., will be forming a new College of STEM as part of its efforts in "broadening participation of underrepresented and under-resourced students in the industry," reads a university news release.
The college will be led by Harvey R. Fields, Jr., PhD, who most recently served as associate dean for diversity, equity, and inclusion at Washington University in St. Louis. Fields will oversee the college's creation, maintain the integrity of existing departments and programs, and develop new programs.
STEM is currently the fastest-growing degree at the university, according to the release.
Meanwhile, New Orleans-based Xavier recently revealed it is partnering with Ochsner Health, a not-for-profit health system in Louisiana, to establish a joint College of Medicine.
Xavier and Ochsner will form a nonprofit corporation to launch the college and will create a new curriculum. Students who enroll will have access to facilities, personnel, and administrative processes at both institutions, a university news release reports.
Xavier is the fifth historically black college or university to launch a medical school. st