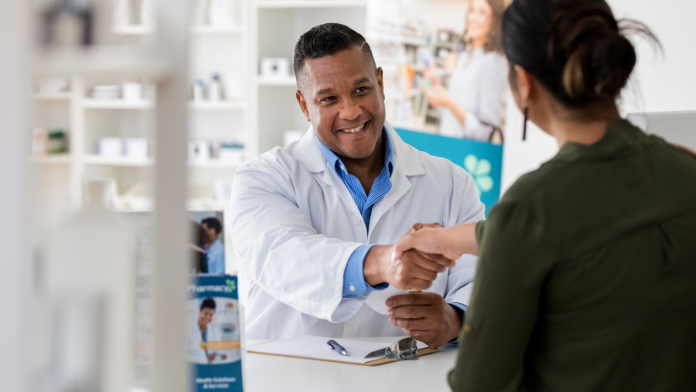 Five pharmacy schools recently received $4.1 million, collectively, to improve diversity in the pharmacy workforce and improve health outcomes for underserved populations. The funding comes from the McKesson Foundation, a corporate foundation dedicated to eliminating barriers to health care in vulnerable communities. 
Grantee institutions include the historically Black Hampton University; the University of Michigan (U-M); the University of Minnesota; the University of North Carolina (UNC) at Chapel Hill; and the University of New Mexico, a Hispanic-Serving Institution. Awardee institutions will use the funding, which ranges from approximately $250,000 to more than $1.5 million between the universities, to invest in various pathway programs, curriculum changes, and community outreach initiatives. 
The UNC Eshelman School of Pharmacy received two three-year grants totaling more than $1.5 million to fund two new programs. The first — McKesson Leading Excellence, Advancing Diversity (LEAD) — will recruit students from diverse communities by establishing pathway and mentorship programs with historically Black colleges and universities in North Carolina.
"[The LEAD] program will play a vital role in removing barriers, promoting equity, and increasing access to a range of backgrounds, experiences, and perspectives for our learners, and encourage them to think broadly, deeply, and critically to solve real-world problems." said Carla White, associate dean of organizational diversity and inclusion at the UNC Eshelman School of Pharmacy.
The second project, McKesson Caring for the Underserved: Creating Awareness and Responsiveness through Education, will develop online learning modules to teach pharmacy students and professionals how to identify and address health care disparities in underrepresented communities. 
The U-M College of Pharmacy also received about $1.5 million. The funds will be spent over five years to support the Pharmacy Community College Connect (PC3) and McKesson Foundation Health Equity Seminar Series initiatives. The PC3 program is designed to attract students from community and tribal colleges into the profession through a 10-week summer program that includes a stipend, academic advising, course preparation, and exposure to pharmacy careers. The health equity series will invite leaders from Black and Latinx communities in Detroit and health practitioners in rural areas to meet with students and discuss topics centered on disparities in health care, such as food insecurity, racism in health, and access to care.●
This article was published in our January/February 2023 issue.