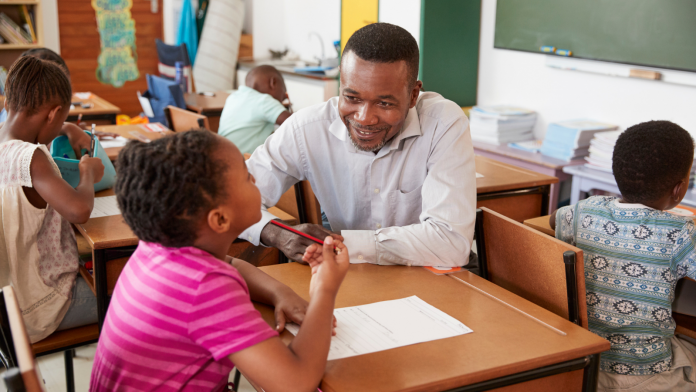 A four-month fellowship cohort at the Grand Valley State University (GVSU) Center for Educational Partnership will soon begin work on research and outreach efforts to better attract, support, and retain future K-12 educators of color. The center at GVSU was chosen as one of 10 institutions for the 2022 Steelcase Social Innovation Fellowship, which will provide funding to participants to address the racial inequities and challenges within the education field that deter underrepresented teachers.
"We already face a quick turnaround in the first three years, and we see that about 19 percent of educators of color who come in each year will leave the profession," Chasity Bailey-Fakhoury, an associate professor of education, told the Grand Valley Lanthorn, GVSU's student newspaper. "We want to try to mitigate that, so you have to create an environment that's welcoming and supportive and where folks have a sense of belonging."
Fellows will research the best methods for supporting future educators of color during their time in Grand Valley State University to Research Diversity Among K-12 Teachers college and in the beginning of their teaching careers. They will also address some of the historical barriers that have prevented underrepresented students from pursuing careers in education.
Along with the fellowship, officials within the GVSU College of Education are engaging with a group of diverse students to establish the student-led Educators of Color Network. The organization hopes to further provide future underrepresented teachers the opportunity to make their voices heard on campus and assist in making the college more equitable.
"I think the great potential for me is that this kind of work that we're doing and other places are doing could have a positive systemic change in the way we do teacher preparation and hire and retain teachers at the state level," Mei Mah, associate director of the Center of Education Partnerships, told the newspaper. "If we can find this information and share it with the state superintendent and state legislators, we can help them know the importance of this and make overarching change."●
This article was published in our April 2022 issue.