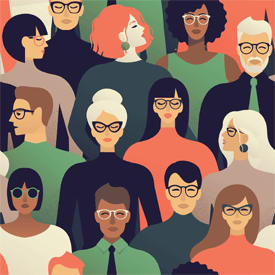 For decades, colleges, lawmakers, and academics in the United States have argued about whether grad students should be allowed to unionize.
The debate is once again in the national spotlight as Illinois legislators prepare to vote on a measure in early April that would allow grad students who work as research assistants to join a union.
Graduate students who work as teaching assistants in Illinois are classified as university employees, and already have the right to join a union, according to NPR Illinois. Since the inception of U.S. grad student unions in 1969, students and leaders pondered the long-lasting effects of joining the organized labor groups.
The bill comes after various groups of graduate students across the country went on strike last year, mostly demanding increased pay. Several Illinois Republican state representatives argued giving them the right to unionize would raise college costs, NPR Illinois reported. Former Republican Illinois Gov. Bruce Rauner vetoed an identical bill last year. "Treating graduate assistants as employees and not students ignores the personal nature of the graduate educational process," Rauner wrote in his veto message.
Joining a union can change a students' work environment. Critics argue that unions could change the working relationship between professors and students from cooperative to adversarial, according to Science Magazine. However, a 2013 study published through Cornell University found that unionization does not have the presumed negative effect on student outcomes, and in some cases has a positive outcome.
"Union-represented graduate student employees report higher levels of personal and professional support, unionized graduate student employees fare better on pay, and unionized and nonunionized students report similar perceptions of academic freedom," the study found.
There are currently 33 recognized graduate student unions, according to the Coalition of Graduate Employee Unions. Each labor group contract is unique to its school and department. Graduate assistants at private universities have the right to unionize, according to the National Labor Relations Board 2016 ruling.
While some private institutions have historically opposed unionization, according to Science Magazine, there are several that allow it. Columbia University was one of the first private institutions that allowed collective bargaining for its graduate students. Schools such as Rutgers University, University of Illinois, and historically Black university Florida A&M are recognized for having unions.
Last year, University of Washington graduate students accomplished their goals through their union's collective bargaining process, securing a 2 percent pay raise for three years and an annual lump-sum payment of $100. New York University students were also able to accomplish a similar achievement in 2015. At the University of Illinois, graduate students were in their third week of negotiations in early April after a walkout in March.
Advantages and Disadvantages of Joining a Graduate Student Union:
Advantages include the following benefits:
● Typically, workers in unions are paid more than their non-unionized peers, and the rate is even greater for workers of color, according to the economic policy institute.
● When students unionize, they have the support structure to tackle social justice issues within their work environment such as discrimination, sexual harassment, or pay issues.
● Collective bargaining agreements, which serve as a safety net for employees to know their work-related issues will be handled accordingly by the union.
● Increased pay. Workers in unions are paid more than their nonunionized peers on average, and the boost is even greater for workers of color (Bivens et al. 2017). Better wages would mean graduate students could support themselves and provide for their families without relying as heavily on student loans to finance their costs of living.
Source: Economic Policy Institute
CONS:
● Students have to pay dues. It's not clear if or how you'll recuperate those costs in benefits to offset your financial losses, according to Master Studies.com.
● If unions do their jobs and increase overall benefits and pay, they may have to admit fewer students because they cannot afford to take on the extra costs, according to Master Studies.com.