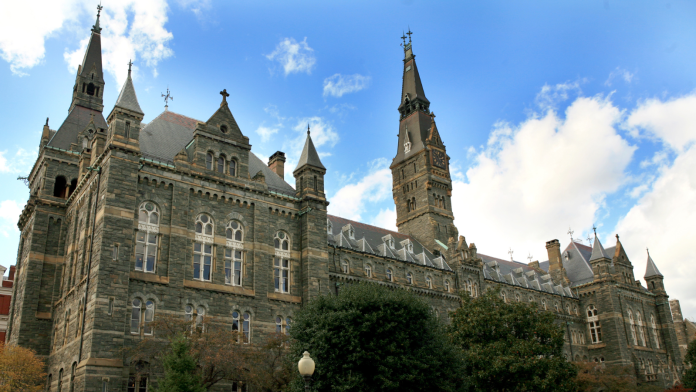 Georgetown University and the Jesuits have pledged $27 million to a fund established for the descendants of enslaved people who were sold to settle the institution's debts during the 19th century.
The contributions include $10 million from the university and $17 million from the Jesuits.
The donation will support the Descendants Truth & Reconciliation Foundation, a private nonprofit founded in 2021 by Georgetown, the Jesuits, and the GU272 Descendants Association, which represents the thousands of descendants of the 272 enslaved people sold in 1838 by the Maryland Province of Jesuits.
The Jesuits' $17 million contribution includes the estimated value of plantation land tied to the ancestors of the descendants, as well as an extra $10 million. This is in addition to an initial $15 million from the Jesuits when the nonprofit was established. Georgetown University also provided a $1 million implementation grant to the foundation.
The funds will go toward three main areas: supporting descendants' education, promoting truth and racial healing nationwide, and aiding elderly and infirm descendants.
"These contributions from Georgetown University and the Jesuits are a clear indication of the role Jesuits and other institutions of higher education can play in supporting our mission to heal the wounds of racism in the United States, as well as a call to action for all of the Catholic Church to take meaningful steps to address the harm done through centuries of slaveholding," said Monique Trusclair Maddox, the foundation's CEO and board chair, in a press release.