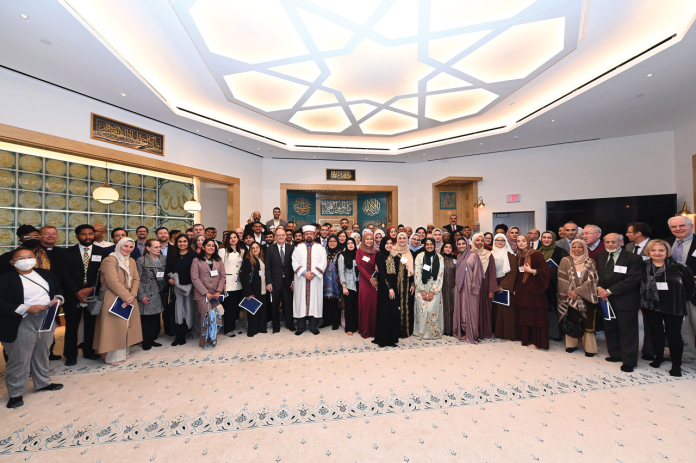 Georgetown University reached a historic milestone with the official unveiling of the Yarrow Mamout Masjid — the first mosque on a U.S. college campus to feature ablution stations, a spirituality and formation hall, and a halal kitchen.
During a ceremony held in March, Georgetown dedicated the masjid to Yarrow Mamout, a formerly enslaved man who practiced Islam throughout his life and settled in the Georgetown neighborhood in Washington, D.C., after buying his freedom in 1796.
"The naming of the masjid reminds us American Muslims that we are a part of the fabric of the United States of America," Imam Yahya Hendi, the university's full-time Muslim chaplain, said at the event. "We have always been here. We are not newcomers to this country. We continue to contribute to it, and we will continue to engage it in the best of ways. And we American Muslims have to be an integral part of the national fight against slavery and against racism."
The masjid, opened in fall 2019 and completed this year, offers a space for prayer, reflection, community, and interfaith dialogue for both Muslim and non-Muslim students. It is one of seven sacred spaces on Georgetown's main campus and one of three designated prayer spaces for Muslim students.●
This article was published in our June 2023 issue.