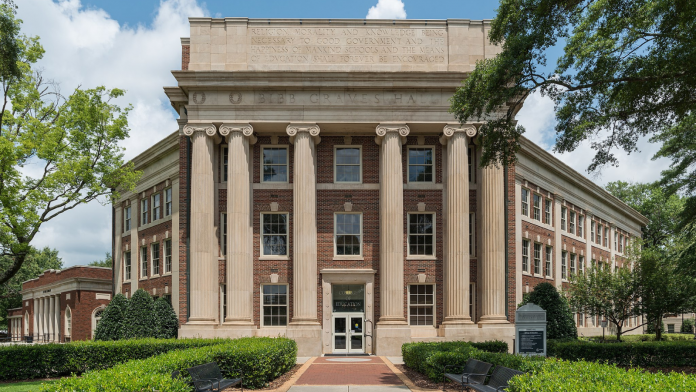 On Friday, the University of Alabama (UA) Board of Trustees voted to remove the name of a former state governor and Ku Klux Klan (KKK) leader from a campus building.
The building, named after former KKK leader and Alabama Gov. Bibb Graves, will be rebranded Autherine Lucy Hall in honor of Autherine Lucy Foster, the university's first Black student. 
The decision comes after the board received significant backlash for initially voting to add Lucy Foster's name next to Graves' on the building. Many students, faculty, and alumni felt that the name pairing tarnished Lucy Foster's legacy and demonstrated deep-rooted institutional racism.
"They're clearly trying to appease our students of color and students who believe in diversity while still holding onto that violent, racist legacy they're unwilling to relinquish," said Sidney Sheppard, a 2021 UA graduate and a student-leader in the renaming effort, told USA Today after the board's initial decision. "They preach social justice and equity yet they still hold onto Graves's name so tightly."
Lucy Foster first attended UA in 1956 but was soon expelled due to racist protests and death threats against her. More than 30 years later, she returned to the university and earned a master's degree. 
"When she was denied this full honor and her name was put next to a Klansman's, it felt like the mob that threatened her won again," Hilary Green, an associate professor in UA's Department of Gender and Race Studies, told USA Today.