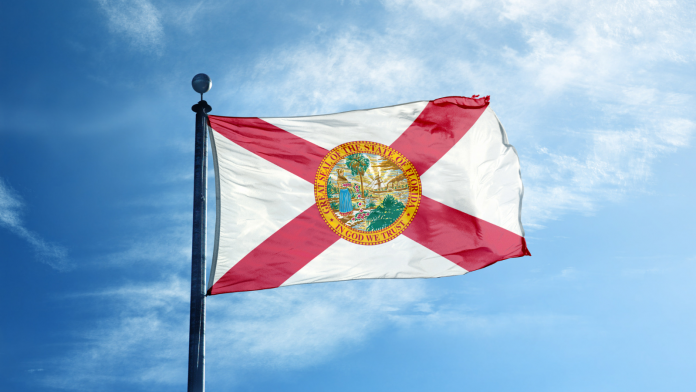 A controversial new law that prohibits teaching students in public schools about race is set to take effect in Florida on July 1, despite attempts from education and equal rights advocates to block its enactment.
The Stop the Wrongs to Our Kids and Employees (WOKE) Act bans the teaching of critical race theory (CRT) in K-12 schools and prohibits all public educational institutions, including colleges and universities, from hiring "woke CRT consultants," according to an official government handout about the new law. Stop WOKE also "protects employees against a hostile work environment due to critical race theory training," the handout states.
The new policy, which Republican Gov. Ron DeSantis signed into law in April, is one of the most expansive efforts to date to suppress education about race under the erroneous CRT label. As numerous CRT scholars have noted, the theory is primarily taught in law schools and advanced higher education courses. Opponents of the Stop WOKE Act say such legislation intentionally ignores the fact that CRT is not taught in K-12 schools, but its defenders say the law protects students from indoctrination.
"No one should be instructed to feel as if they are not equal or shamed because of their race," DeSantis said in a statement about the act. "In Florida, we will not let the far-left woke agenda take over our schools and workplaces. There is no place for indoctrination or discrimination in Florida."
At least two lawsuits have been filed to stop the bill from taking effect, with a federal judge rejecting a request for an injunction on Monday by attorneys representing K-12 teachers, a student, and a diversity consultant, according to The Florida Times-Union.
Opponents of the bill include educators, racial equity advocates, and some free speech activists who say that it violates the rights of teachers and employers. The Foundation for Individual Rights and Expression (FIRE), which has supported DeSantis in the past and typically takes a conservative stance regarding campus speech issues, issued a call to the state's higher education community to push back against the law for restricting the ability of faculty and students to discuss certain aspects of race and gender.