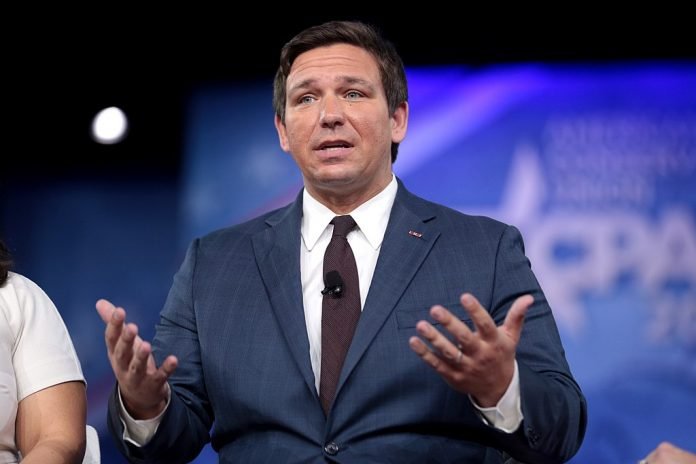 On Monday, Florida Gov. Ron DeSantis (R) defended his administration's decision to reject an Advanced Placement (AP) course on African American Studies, calling the class an attempt to politically indoctrinate students.
"We want education, not indoctrination. If you fall on the side of indoctrination, we're going to decline. If it's education, then we will do," DeSantis said during a press conference.
The new AP course, developed through contributions from more than 20 scholars, explores the African American diaspora through literature, the arts, politics, science, and geography. The College Board is launching a pilot of the class at 60 high schools in the U.S. and plans to introduce it nationally in the 2024-2025 academic year.
Florida officials took issue with certain parts of the course that focus on topics such as critical race theory, Queer studies, reparations, and the Black Lives Matter movement.
On Jan. 12, DeSantis' administration sent a letter to the College Board rejecting the class because it "is inexplicably contrary to Florida law and significantly lacks educational value."
Christopher Tinson, one of the course's creators and chair of the African American Studies department at Saint Louis University, said the class isn't intended to indoctrinate anyone.
"There's nothing particularly ideological about the course except that we value the experiences of African people in the United States," Tinson said.
The Florida branches of the American Civil Liberties Union and NAACP, along with other advocacy groups, have condemned the state's decision to reject the course. State leaders have also spoken out, calling it a warning for what's to come in the academic culture wars.
"People across the country should be concerned that legislators and governors across the country are going to do exactly what Florida is doing," Florida Sen. Shevrin Jones (D) told NPR's Morning Edition. "And we have the potential of raising an entire generation of Black children who will not be able to see themselves represented in their own state or in education."