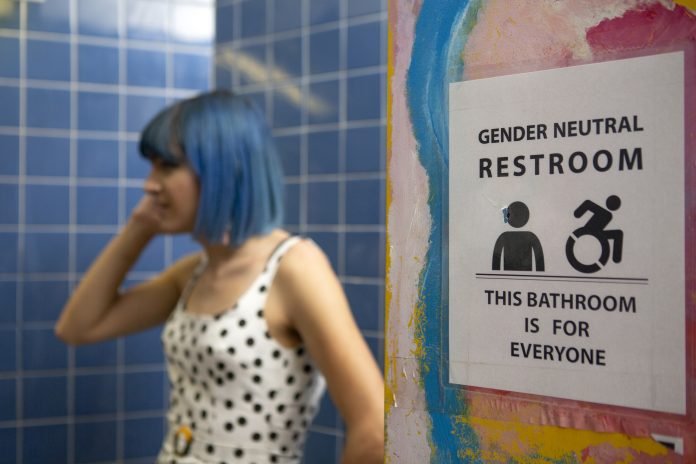 The Florida State Board of Education recently voted to enact stricter penalties for transgender students and employees at state colleges who violate a law barring the use of bathrooms that align with their gender identity.
Under the newly adopted policies, staff who use campus bathrooms that don't match their sex assigned at birth more than once, even after being told to leave, may face "verbal warnings, written reprimands, suspension without pay, and termination," the rule states. The restrictions also extend to student housing facilities.
Colleges must update their codes of conduct by April 1 to reflect the changes, according to the rule.
The regulations are in response to House Bill 1521, which criminalizes the use of restrooms or locker rooms that do not correspond to a person's sex at birth. The bill, passed in May, applies to publicly owned educational institutions, government premises, correctional facilities, and changing facilities within schools.
However, the Florida State Board of Education's new rule goes beyond the restrictions outlined in the legislation. The bill states employers are permitted to discipline staff who violate the bathroom law, but it does not require mandatory termination after two violations.
"We're seeing in general that after laws are passed, agencies and boards are inflicting new harms," Carlos Guillermo Smith, a senior policy adviser for Equality Florida, told The New York Times. "They are really exceeding their authority."
The board, whose members were selected by Republican Gov. Ron DeSantis, oversees 28 colleges throughout the state and serves more than half a million students, the Times reports.