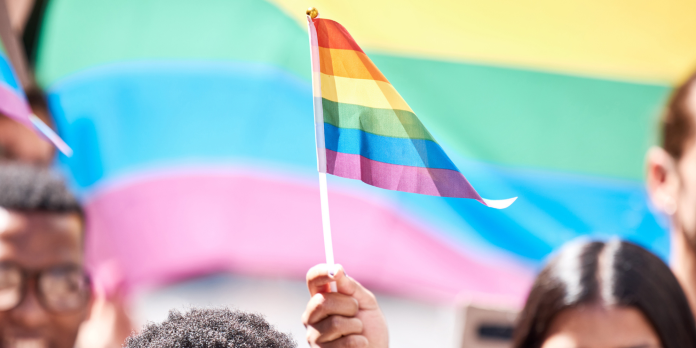 The Florida Board of Education voted Wednesday to ban all classroom instruction on gender identity and sexual orientation in public K-12 schools, building on a law signed last year by Republican Gov. Ron DeSantis that barred such lessons for kindergarten through third-grade students.
The law, dubbed the "Don't Say Gay" bill by critics, stated that school districts in Florida "may not encourage classroom discussion about sexual orientation or gender identity in primary grade levels."
The board's new rule now bans instruction on these topics for all grade levels except in reproductive health classes. Teachers who violate the policy could have their teaching licenses suspended or revoked, according to the rule.
The decision was immediately met with condemnation from LGBTQ+ advocacy groups, including The Trevor Project.
"LGBTQ youth in Florida deserve better. They deserve to see their history, their families, and themselves reflected in the classroom, said Amit Paley, the organization's CEO and executive director, in a statement. "While I am saddened to see this harmful bill signed into law, I am inspired by the outpouring of support for LGBTQ students we have seen from parents, teachers, celebrities, and their peers. Social support is vital for suicide prevention, and I want to remind LGBTQ youth in Florida and across the country that you are not alone."
LGBTQ+ advocates have been vocal about the harmful effects legislation such as the "Don't Say Gay" bill can have on young people.
"It has been proven time and time again that every time a city/state/country passes any anti-LGBTQ measures, the suicide rates increase — this is not a coincidence," Manny Velásquez-Paredes, director of the University of North Florida LGBTQ Center, told INSIGHT last year.