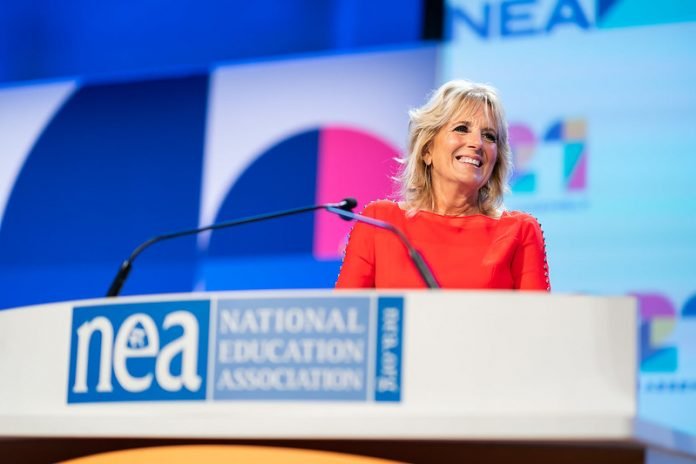 Jill Biden made history on Tuesday by returning to her role as an English and writing professor at Northern Virginia Community College (NOVA).
While several former first ladies have acted as special ambassadors and assisted their husbands in their presidencies, Biden is the first to work full-time outside the White House.
Biden has worked at NOVA since 2009. When Joe Biden served as vice president and later was on the presidential campaign trail during 2019 and 2020, Biden continued her teaching post at the college.
Biden has been an educator for more than 30 years and has earned two master's degrees and a doctorate in education.
"There are some things you just can't replace, and I can't wait to get back in the classroom," she said in a recent interview with Good Housekeeping magazine.