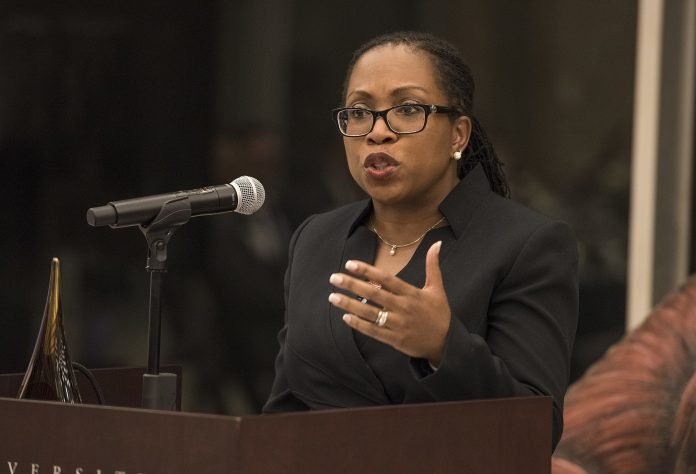 On Friday, Kentaji Brown Jackson became the first Black woman to be nominated for a seat on the U.S. Supreme Court. The nomination comes a month after Justice Stephen Breyer announced his retirement at the end of the court's current term.
"I can only hope that my life and career, my love of this country and the Constitution, and my commitment to upholding the rule of law and the sacred principles upon which this great nation was founded, will inspire future generations of Americans," Jackson said.
Less than a year ago, Biden appointed Jackson to serve as a federal judge on the U.S. Court of Appeals for the District of Columbia Circuit. Jackson has previously served as a federal justice on the U.S. District Court for the District of Columbia, as vice chair of the U.S. Sentencing Commission, and as an assistant federal public defender. She also served as a law clerk for Breyer from 1999 to 2000.
Biden, who previously pledged to appoint the first Black woman to the Supreme Court, lauded Jackson's character and exceptional qualifications.
"For too long, our government, our courts haven't looked like America," Biden said. "I believe it's time that we have a court that reflects the full talents and greatness of our nation with a nominee of extraordinary qualifications.