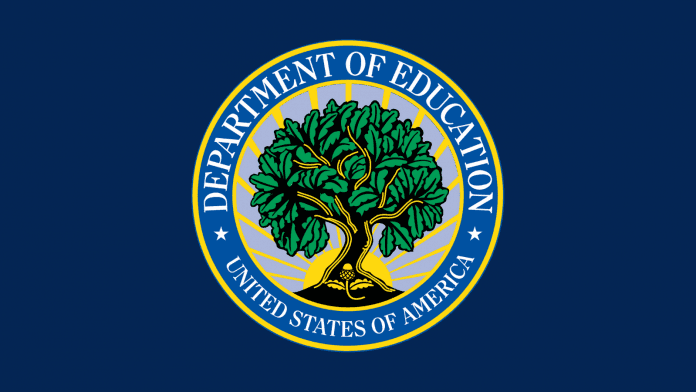 The U.S. Department of Education recently announced an extension for the federal student loan repayment, interest, and collections pause, which will continue through January 31, 2022. The department emphasized that this would be the fourth and final policy extension in a press release issued Friday.
"The payment pause has been a lifeline that allowed millions of Americans to focus on their families, health, and finances instead of student loans during the national emergency," Education Secretary Miguel Cardona said in a statement.
The Education Department has frozen student loan payments, interest accruement, and debt collection for more than a year as part of the Coronavirus Aid, Relief, and Economic Security Act passed in March 2020. 
The department stated it would release forthcoming resources and information for students on how to prepare to make payments when the freeze ends next year. Starting in October, an Education Department subcommittee will begin meeting virtually to rewrite regulations regarding student loans. The new policies will aim to help borrowers manage repayment, receive a discharge, or forgiveness of their federal student loans, according to a Friday press release.
A May analysis from finance company NerdWallet found that students pursuing a bachelor's degree could accumulate roughly $37,200 in student loan debt upon graduation. Data also shows that Black, low-income, and women students struggle the most to pay off student loan debt and disproportionately owe more than their White male counterparts.
For instance, African American women owe 22 percent more in student loan debt than White women, according to a June report from the American Association of University Women.
"As our nation's economy continues to recover from a deep hole, this final extension will give students and borrowers the time they need to plan for restart and ensure a smooth pathway back to repayment," Cardona stated.
ICYMI: ED announced a final extension of the pause on student loan repayment, interest, and collections until January 31, 2022. https://t.co/2HweloD0Pt pic.twitter.com/a2ON5YWExJ

— U.S. Department of Education (@usedgov) August 9, 2021