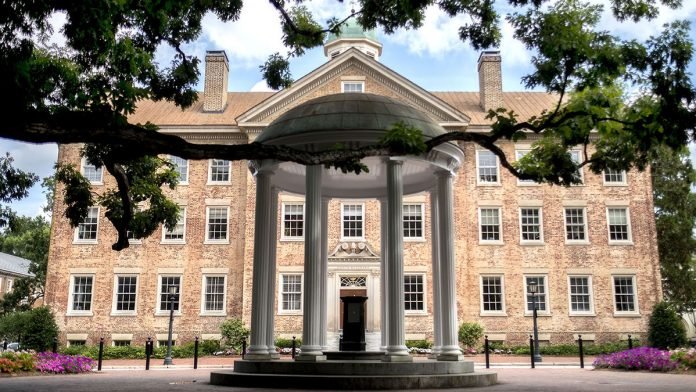 A federal judge ruled Monday that the University of North Carolina at Chapel Hill (UNC Chapel Hill) can continue using race as a factor in its college admissions process.
The ruling is a response to a 2014 lawsuit filed by Students for Fair Admissions (SFFA), a conservative group that has orchestrated numerous legal complaints against universities such as UNC Chapel Hill for their use of affirmative action in admissions.
U.S. District Judge Loretta Biggs said UNC Chapel Hill's admissions policy was constitutional and non-discriminatory, contradicting SFFA's claims that the policy discriminates against White and Asian American students.
In her decision, Biggs stated that, by and large, underrepresented students still face discriminatory barriers and are accepted at lower rates than their peers.
"Race is so interwoven in every aspect of the lived experience of minority students," Biggs wrote in the 161-page ruling. "To ignore it, reduce its importance, and measure it only by statistical models as [SFFA] has done, misses important context. In addition, the evidence shows that, as a whole, underrepresented minorities are admitted at lower rates than their [W]hite and Asian American counterparts."
In 2016, the U.S. Supreme Court sided with the University of Texas against SFFA in a 4-3 ruling regarding the legality of its affirmative action policy. The court also postponed a similar case involving SFFA and Harvard University in June 2021.
SFFA President Edward Blum, a conservative legal strategist, made a statement saying the group plans to appeal Biggs' decision.