Although introduced over 30 years ago, Boyer's model of scholarship is still used by some higher education institutions to better recognize faculty during promotion and review processes for the wide range of work they perform beyond their formal responsibilities.
In Ernest Boyer's report "Scholarship Reconsidered: Priorities of the Professoriate," he proposed that scholarship should include four main categories that can be executed in a variety of forms — through discovery, such as research and publication; integration, or bringing together findings across disciplines; application or engagement, such as addressing or solving an issue in a community; and teaching. 
Higher education leaders inspired by Boyer's model say it can be used to recognize engagement that is not traditionally acknowledged in tenure and promotion processes. That work is often the most meaningful to faculty and can lean into the categories of service and engagement: mentoring and tutoring students, the development of a new community activity or program.— including those with impact beyond the institution — and the production of books, films, plays, and artwork. The model can also be used to recognize invisible labor, or workloads that are disproportionately assigned to underrepresented employees, especially women and faculty of color.
The College of Arts & Letters at Michigan State University (MSU) has developed a new program to ensure these types of faculty contributions are valued. Known as Charting Pathways of Intellectual Leadership (CPIL), the initiative modified department bylaws, statements, promotion and review guidelines, annual review rubrics, and peer review processes.
At Boise State University (BSU), Boyer's model was incorporated into the university's tenure and promotion policy for consideration nearly 10 years ago, and institutional leaders are rallying for support across the university — in administration, departments, colleges, and schools — to expand its use. 
Experts say that with more equitable systems of recognition and credit awarded by managers, faculty gain a renewed sense of purpose and motivation.
Michigan State University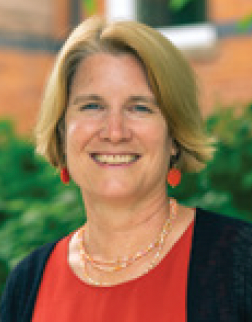 Sonja Fritzsche, PhD, associate dean of academic personnel and administration at MSU, says change was inspired by an imbalance between the work that counted positively toward professional advancement and the roles faculty wanted to assume that were undervalued. Under the CPIL model, faculty are asked during performance review processes about both their traditional responsibilities of teaching, research, and service as well as new categories for consideration — shared knowledge, expanded opportunities, and mentorship and stewardship.
The CPIL program is described in the 2022 study "Charting Pathways of Intellectual Leadership: An Initiative for Transformative Personal and Institutional Change," which Fritzsche co-authored. It expands on how valuable university work is defined and provides a structure for conversations that empower colleagues to imagine and enact meaningful contributions in their work.
The project aligns with Boyer's model for recognizing community-engaged scholarship, says Fritzsche, with an added emphasis on ensuring the result is equitable, inclusive, and restorative. Ultimately, she feels Boyer would have supported CPIL today.
"Excellent scholarship is diverse scholarship," she says. "If you don't have diverse scholarship, you're only looking at a very narrow band of knowledge."
CPIL is also used to value the invisible labor disproportionately given to women and underrepresented faculty, says Fritzsche. 
"Women and faculty of color … their work tends to be interdisciplinary; it tends to be that public-facing work — activist scholars, people doing community-engaged scholarship. The [CPIL] model [is] there to see that work, to recognize the importance of that work," she says.
Aspects of CPIL are also used to acknowledge the work done by support staff, including graduate secretaries, administrative assistants, undergraduate advisers, and others. Since CPIL was instituted five years ago, positive results have been reported across the college. 
"I've seen people who had … sort of checked out and just really felt beaten down, I've seen them really come to life again and even flourish," reports Fritzsche.
Boise State University
At BSU, Boyer's model — which has been in place for a decade — is being reinvigorated across the university, and its application customized for different departments, colleges, and schools.
Michelle Payne, PhD, vice provost for academic leadership and faculty affairs, and Donna Llewellyn, PhD, executive director of the Institute for Inclusive and Transformative Scholarship (IFITS) at BSU, have worked to spark renewed conversation around the topic.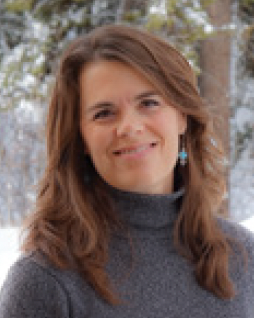 Payne is assembling a group aimed at transforming promotion and tenure processes using Boyer's model as a foundation. The concepts have also been incorporated within university award criteria to allow for a wider range of faculty contributions.
"I chair an honors and awards committee, and we took an equity lens to our Distinguished Professor Award and [our Foundation Excellence Award] to look at [who it excludes and includes], who does it support or not support, how do we revise it," says Payne. "One element of that revision was to expand the definitions of what we value. The Boyer model is now embedded in the awards."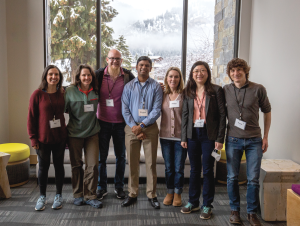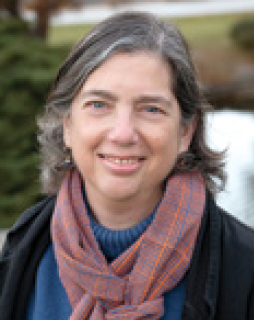 An effort known as Aligning Stakeholders and Structures to Enable Research Transformation within IFITS has brought over 80 campus educators together to discuss Boyer's four scholarship areas and to better identify what is most important to them. Like with MSU, this work is often community-engaged and service scholarship, such as projects with community organizations, research on local policy impacts, stakeholder engagement, or curriculum development, says Llewellyn. 
"[I help] faculty [use] the language of Boyer to be able to articulate and tie Boyer in with the strategic plan [to show] what they're doing is of value to the university, and therefore, it should be valued by whoever is looking at their portfolio," she says.●
This article was published in our June 2023 issue.