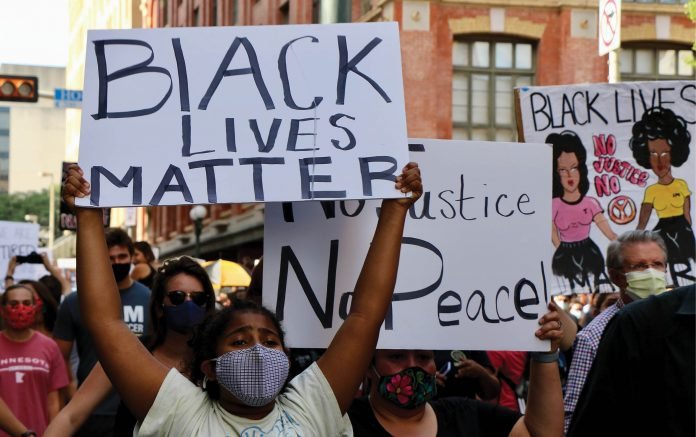 Among the changes implemented by colleges and universities this year in response to the demand for more intentional racial justice efforts is an increased focus on ethnic studies and social justice curricula.
A growing number of institutions have recently added new policies requiring students to take a course in these subjects in order to graduate. The University of Pittsburgh now mandates that incoming first-year students take a class on anti-racism. In California, a new law requires all California State University system students to take an ethnic studies course. Other schools, such as The University of Texas at San Antonio (UTSA), have added electives centered specifically on the Black Lives Matter movement and this pivotal time in U.S. history.
Despite ample evidence that such courses enrich the educational experience of all students and broaden worldviews, this subject matter has traditionally faced and continues to face a great deal of criticism. Most recently, President Donald Trump argued as part of an executive order banning racial justice training for federal employees that the subject matter causes divisions between racial groups, and he called such teaching "un-American propaganda."
Researchers and advocates, however, continue to raise awareness of the benefits of curricula that better helps all students understand the culture, experiences, and oppression of ethnically and racially underrepresented groups in the U.S.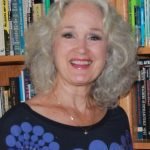 Well-designed and well-taught ethnic studies learning can have positive impacts on all students' academic and social outcomes, according to Christine Sleeter, PhD, Professor Emerita at California State University, Monterey Bay and author of Transformative Ethnic Studies in Schools.
"Ethnic studies courses deliberately try to develop communication across groups rather than division, but the communication is based on understanding more where each other comes from rather than assuming that there's only one dominant point of view," Sleeter says.
"For students of color, the research shows the experience of being in a course in which people like you are at the center, rather than in the margins, can be very intellectually and personally empowering," she explains.
She and other education advocates believe that ethnic studies and diversity-centered courses should be a requirement long before students get to college. The reason Trump and other critics have a disregard for this type of learning is due to a lack of exposure or absorption of racial justice knowledge at a young age, Sleeter says. "Primary school onward is one that tends to be geared toward White people," she explains. "The curriculum is still predominantly White, and the teachers are predominantly White, so the ways of seeing the world, the ways of thinking, the way kids are treated, tend to emphasize Whiteness as simply being normal."
Data from the U.S. Department of Education has long shown that the vast majority of K-12 educators are White; recent statistics show that 80 percent of public school teachers are White women.
Ethnic studies courses are not a federal requirement, nor are they required in many states.  In fact, states such as Texas have attempted to suppress this type of racial awareness in recent years. Public K-12 textbooks in that state were found to have downplayed American slavery and referred to enslaved people as workers and immigrants.

Omitting the experiences of marginalized groups and the history of racial injustice in the U.S. can lead White students to internalize a sense of superiority and students of color to internalize negative images and lack of confidence in themselves as well as a distrust of the education system, according to Sleeter. Providing ethnic studies education at the college level can help to counter those beliefs learned from a young age, she says.
Some colleges and universities are also helping to spread this message to K-12 youth as well as their own students. In an effort to better equip local high school educators with the resources to teach ethnic studies, UTSA launched continuing education workshops this summer in African American studies. The training, titled "Building Critical Consciousness in the Classroom and Community: African American History, Culture, and Economics," is offered through UTSA's College of Education and Human Development. The learning opportunity was available at no cost and was also open to non-educators in the San Antonio community.
In addition to the summer workshops, UTSA also offers new fall 2020 ethnic studies courses which include the following: a Black Lives Matter course called "Black Lives Matter: Race, Ethnicity, Gender and Sexuality"; a new Mexican American studies course that focuses on issues of race, class, and gender identity through the life of legendary singer Selena Quintanilla-Pérez; and a course on the history of the incarceration of Black children.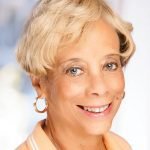 "A history that doesn't teach our next generation about the contributions of all Americans, regardless of the color of their skin, is an incomplete story," says Karla Broadus, senior lecturer and director of the African American Studies program in the Department of Race, Ethnicity, Gender and Sexuality Studies at the university. She believes that "if COVID-19 did anything for us, it gave people the time to sit down and absorb what's been happening around them" and to process events such as the social justice uprising following the death of George Floyd and Breonna Taylor.
"One of our goals is to make learning about African American history an 'I want to learn more' experience for the students who will be impacted and the educators and community leaders who deliver the knowledge," Broadus said.
Sleeter agrees that recognizing the racial justice issues happening around them and throughout history makes all students, including those who are White, want to learn more. This has been a proven benefit of ethnic studies courses, according to her research.
For White students, these classes can be emotionally challenging because of the histories of institutional racism and White supremacy. 
"White people tend to grow up thinking that race is something you're not supposed to talk about and that it's impolite; if you talk about race, it causes racial divisions, and racism is simply an individual thing; it's not institutional," says Sleeter.
Yet, White students who may have at first resisted but continue with the learning challenges of ethnic studies eventually want to learn more.
"It's like a light bulb comes on," she explains.●
Mariah Stewart is a senior staff writer of INSIGHT Into Diversity.