With the threat of global languages being lost at the rate of at least one per month, linguists, institutions, researchers, and affected communities are collaborating to maintain, revitalize, and celebrate Indigenous languages. 
Languages across the world are endangered due to steady declines in usage as successive generations become bilingual for a variety of political, societal, and cultural reasons, including pressure to avoid discrimination, according to The Language Conservancy (TLC), a U.S. nonprofit working to protect and revitalize languages across the globe. 
Without intervention, this loss of knowledge could triple within 40 years. By the end of the century, 1,500 languages could cease to exist, according to a 2021 study by a group of Australian researchers, "Global Predictors of Language Endangerment and the Future of Linguistic Diversity," published in the journal Nature Ecology & Evolution. Research shows that certain Indigenous languages are at the greatest risk of disappearing. 
Since speech is the core of one's identity and culture, preservation of Indigenous languages can foster health and success, TLC finds. Experts also say language is essential to preserving cultural and historical knowledge, worldviews, and forms of correspondence.
Through Indigenous community partnerships, U.S. higher education institutions are a part of the movement working to stem this crisis. A project at Montclair State University (MSU), a public research university in New Jersey, focuses on reviving the Native American Munsee language, while faculty and students at Haverford College, a private liberal arts school in Pennsylvania, are working in Oaxaca, Mexico, to safeguard Zapotec languages.
MSU Advocates for
Munsee Language
Scholars and students in MSU's new Native American and Indigenous Studies (NAIS) minor program are working with the Turtle Clan of the Ramapough Lenape Nation on projects encompassing both environmental justice and language revitalization.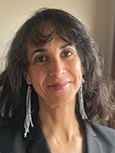 "In order to do the work of decolonizing and promoting well-being of Indigenous people and Indigenous communities in our region, we needed to follow the lead of the work that they have already been doing," says Maisa Taha, PhD, associate professor of anthropology and faculty contributor to NAIS.
MSU scholars began by helping to fight for the proper cleanup of Turtle Clan members' land, which has been damaged by industrial dumping. They are organizing records of the devastation.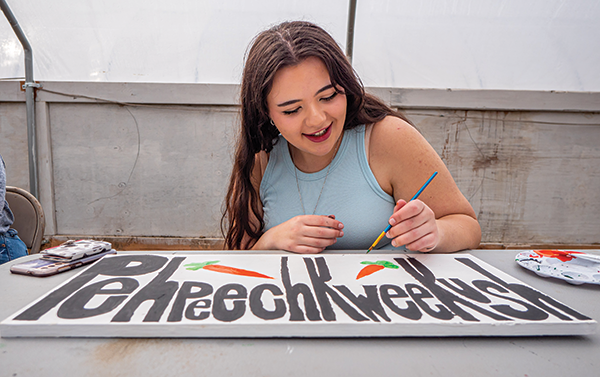 Part of the NAIS program also involves language reclamation work. Students assist with community-based projects led by Nikole Pecore, a Munsee language expert and tribal member of the Stockbridge-Munsee Nation in Wisconsin who has worked on revitalization efforts across the country.
"The Munsee language is actually still a living, breathing language, but it's on the verge of being lost and we have lost so many languages, so it's an emergency that we … preserve it going forward so that we don't lose that [cultural] understanding and we don't lose that connection," Pecore says. "All language families are interconnected so when one is lost, all of them lose."
At the Munsee Three Sisters Medicinal Farm, which provides traditional food to tribal members, students and faculty created signs in the Munsee language identifying the crops planted. They plan to develop QR codes that link to audio demonstrating how to pronounce the names. Students are also helping to build a digital repository of instructional resources, such as interactive games and background materials, to train Munsee teachers and provide knowledge to learners.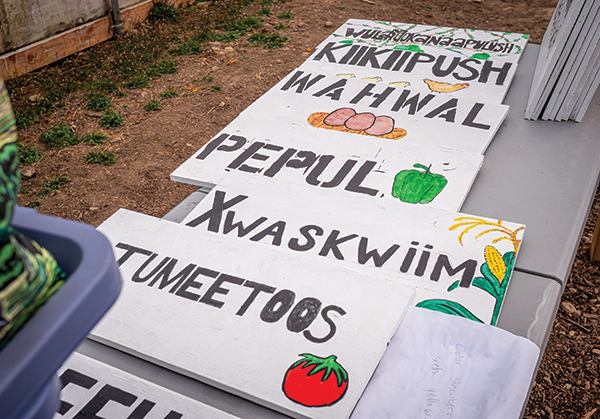 "I think there can be a sort of public misconception, a very deep and troubling misconception, that a) Indigenous people no longer exist among us non-Indigenous folks, and b) … if they do, … their languages and cultures are so small or antiquated that they no longer hold any relevance for our lives today," Taha says.
The loss of languages is one of the most pressing crises of our time, Taha says.
"As these languages are being threatened so deeply, we're losing ways of understanding the world, of understanding our connection to the environment, of interacting, [and relating]," Taha says.
Haverford College Advances Efforts for Zapotec Languages

Brook Lillehaugen, PhD, associate professor of linguistics at Haverford College, has contributed to work on Zapotec languages for over 20 years. 
There are more than 50 Zapotec languages stemming from the Zapotec people in southern Mexico. She works alongside paid interns from Haverford College and Swarthmore College who are involved in language revitalization projects.
One initiative is an online Tlacochahuaya Zapotec public talking dictionary that is encyclopedic in scope, containing rich Indigenous knowledge on topics like plants and nature. Another project involves digitizing a corpus of Colonial Valley Zapotec manuscripts and printed books. Students are creating high-resolution images of the manuscripts and conducting local workshops to annotate digital versions with public Zapotec knowledge. This allows for the manuscripts to aid as a resource for reclamation work across the globe, says Lillehaugen.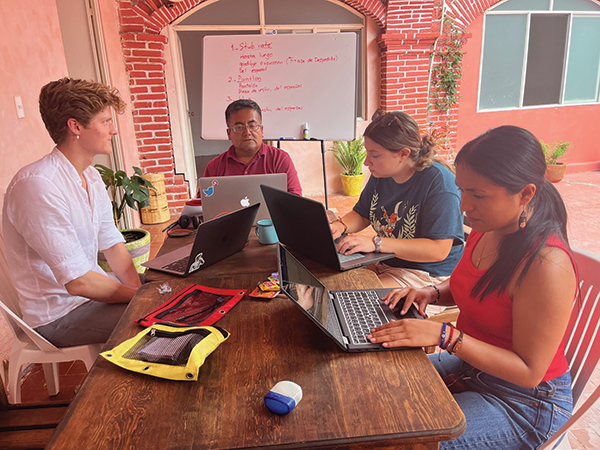 Zapotec communities are also coming together through a social media effort on Twitter. By sharing the hashtag #UsaTuVoz, which means "use your voice," they are encouraging the use of the language across national borders and in public spaces.
As awareness around language revitalization work builds, so do moral practices, Lillehaugen says.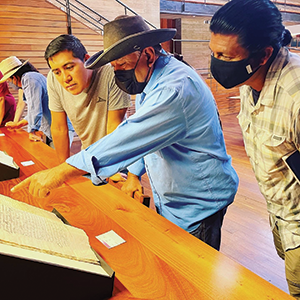 "I used to have to do a lot of explaining on why it was very, very important that our community partners be paid, be recognized, [and be] treated as co-authors," she says. "I find that I have to do less of that now, that there is more awareness in terms of what ethical community collaboration can look like."
One reason language revitalization work is so critical on an academic level, she says, is to preserve ways humans understand and encode the world. However, that's not the only purpose.
"[It's important] personally, just being able to freely practice one's language and culture and embody one's identity without fear of harassment," Lillehaugen says. "More philosophically, perhaps, I like living in a world where there are many different types of ways of being human — lots of languages and cultures — and that we don't have to be one way. … It's a beautiful part of human diversity."●
This article was published in our September 2023 issue.