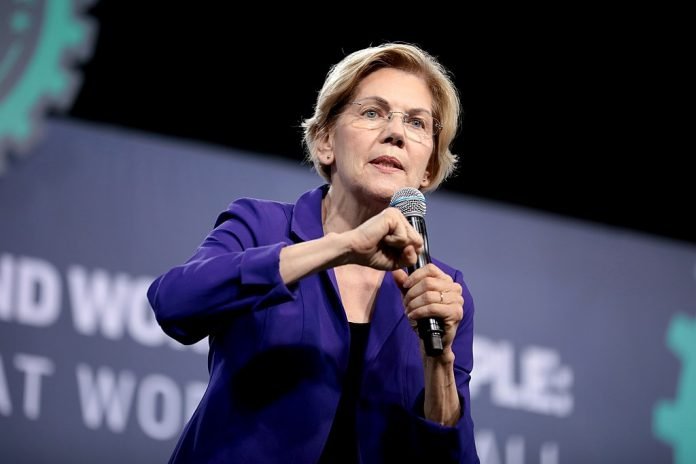 Sen. Elizabeth Warren (D-MA) is actively stalling the confirmation of James Kvaal, President Joe Biden's nominee to oversee higher-education policy, in an effort to advocate for better oversight of student loan servicers.
In February, Biden appointed Kvaal to serve as the undersecretary of the U.S. Department of Education, the third highest-ranking position within the government agency.
Kvaal currently serves as president of the Institute for College Access & Success, a 16-year-old public policy nonprofit, and previously served during the Obama administration as a domestic policy adviser. Kvaal has received high praise from dozens of higher education organizations such as the American Council on Education and the Higher Education Loan Coalition.
While it is likely the Senate will approve Kvaal's appointment with a majority vote, Warren is using the confirmation hearing to urge Biden to consider the future of student loan repayments, a source told Business Insider.
Bloomberg broke the news Monday that an unnamed Senate Democrat was delaying the hearing. Warren has been vocal about student debt forgiveness and has advocated for Biden to cancel $50,000 in loans for each student borrower. However, Business Insider says Warren's hold-up is more about student loan servicers than debt cancellation.
Warren, alongside Democratic Senators Tina Smith (MN) and Edward Markey (MA), sent letters to the CEOs of several federal student loan servicing companies inquiring on how they plan to resume repayments once Biden's student debt collection freeze ends, CNBC reports.
"We support canceling $50,000 of debt for each borrower to relieve this burden on our economy, but in the interim, we are requesting information on how your company is preparing for this transition to repayment and the steps it is taking to ensure that it adequately supports borrowers," the letter says, according to CNBC.
The current forbearance of student loan repayments, interest rates, and collections on defaulted loans is set until September 30, 2021.