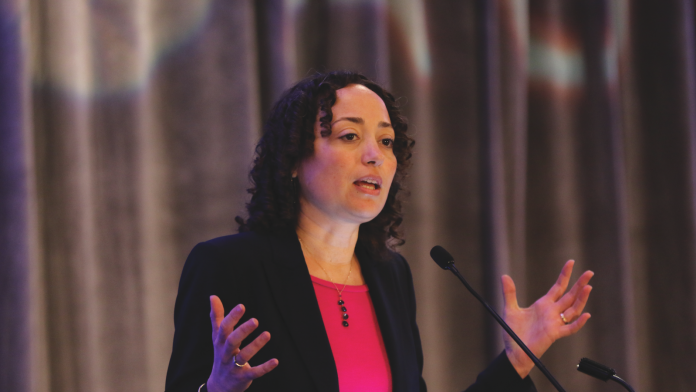 Catherine Lhamon's contentious appointment signifies a major overhaul of sexual misconduct rules, but experts caution that process may be lengthy.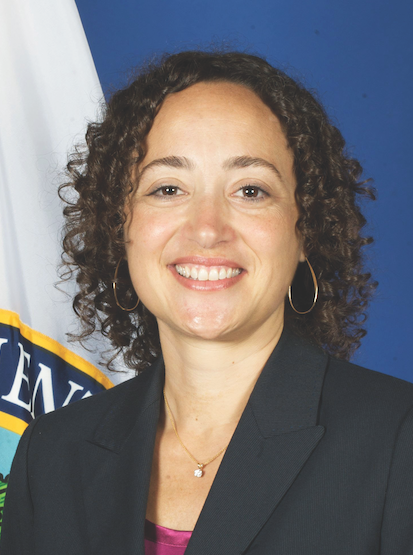 Determining how to properly address charges of sexual harassment and assault has been one of the most divisive challenges faced by colleges and universities in recent years. The process for handling such allegations under Title IX law underwent significant, partisan-based revisions during both the Obama and Trump administrations as campus sexual misconduct became a politically charged issue. Now, the appointment of civil rights assistant secretary Catherine Lhamon indicates there may be even more sweeping changes in store for Title IX policies. 
Lhamon was confirmed to her post as head of the U.S. Department of Education's Office for Civil Rights (OCR) on October 20 after Vice President Kamala Harris cast a tie-breaking vote in her favor. Support for Lhamon had been split evenly along party lines, with conservative lawmakers voicing fierce opposition to her appointment since President Joe Biden announced her nomination as assistant secretary in May. One of the primary criticisms of Lhamon is her track record on campus sexual misconduct. 
As head of the OCR under President Barack Obama from 2013-2017, Lhamon oversaw some of the greatest changes in the law's history. Her office helped lead efforts to institute more proactive measures for preventing and investigating incidents of sexual misconduct. Survivors' rights advocates praised the Obama administration for overhauling previous Title IX guidelines that they considered lax and for taking a firm stance in support of survivors; critics said the changes stripped the accused of their rights and violated due process laws. In a July 2021 op-ed against Lhamon's reappointment, The Wall Street Journal Editorial Board called the changes "[o]ne of the worst excesses of the Obama years." 
The OCR's approach to sexual misconduct during Lhamon's previous tenure was the focus of a July confirmation hearing led by Sen. Richard Burr (R-North Carolina), head of the Senate Health, Education, Labor, and Pensions Committee. Burr persistently questioned Lhamon about her beliefs regarding the rights of complainants versus those of the accused. He also brought up a May 2020 tweet in which Lhamon wrote that the Trump administration's Title IX regulations allowed "students to rape and sexually harass with impunity." Lhamon gave few specifics when asked about intended changes to these regulations but stated that she believed that the Trump administration weakened Title IX's purpose. She also said that she would continue to enforce the guidelines established by the previous administration until the Education Department completes an ongoing Title IX review, which was launched under a Biden executive order in March.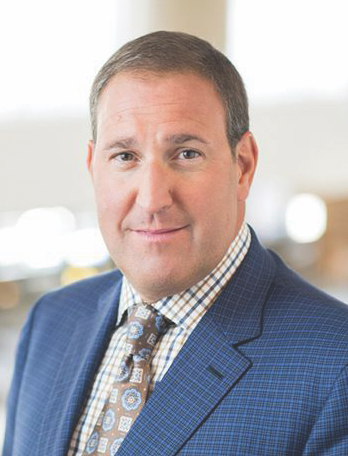 After this review process, the Education Department will publish a Notice of Proposed Rulemaking in April 2022 detailing potential revisions to the law, followed by a public review and comment period. This timeline, combined with an 18-month period for rewriting the law, means that new regulations will likely not be announced until late 2023 or early 2024, according to Brett Sokolow, JD, president of the Association of Title IX Administrators (ATIXA). In the meantime, ATIXA and its members are doing their best to prepare for any major overhauls. 
"We're working very closely with OCR as much as we can to give them feedback on what we hope the new regulations will look like," Sokolow says, noting that ATIXA has advocated for more transparency from the Education Department. "We've talked with them a lot about the need to give the [Title IX] field a heads up when changes may be taking place. For colleges and universities, changing policies and procedures is a lot like trying to turn a cruise ship — we need time to plan ahead to address what could be a very broad required change."  
While definite revisions are yet to be seen, Sokolow says the OCR under Lhamon is sure to be more focused on the needs of survivors than the previous administration was. He also expects the office to "balance the need to protect all people who are involved in the Title IX process, both respondents and complainants," he says. 
ATIXA is advocating for several specific revisions to the law in addition to its request for more transparency. The association submitted a recommendation to the OCR asking that the rules for conducting live hearings and cross-examinations during sexual misconduct investigations be more flexible. Current rules mandate a live hearing in almost every Title IX case, but ATIXA suggests that courtroom-like hearings are not necessary in every situation and that the way they are structured can be less adversarial in nature. 
The association has also pushed for increased flexibility overall, according to Sokolow. "We've tried to suggest that a greater level of discretion for Title IX administrators would be welcomed by the field and would give [us] greater flexibility to better calibrate the types of responses to the types of incidents that occur," he says. Such discretion was the norm prior to changes implemented under the Trump administration, he adds.
"In the history of OCR, guidance on Title IX was meant to provide guardrails, and then the Trump administration became extremely prescriptive as to every step that a school needs to take to resolve a complaint," Sokolow explains. Under the current rules, for example, Title IX officers must follow a specific process for sexual assault regardless of the severity of the offense, he says. "A lot of practitioners look at that and say it doesn't make sense and maybe there's a better way to handle this."
Sokolow cautions that, while it may be frustrating to wait so long for new regulations to be announced, the lengthy process of crafting Title IX rules is essential to ensuring that the law is just and that everyone's views are taken into account. The amount of input received during the public review and comment period affects this timeline, and there are bound to be plenty of viewpoints shared; the Education Department under Betsy DeVos received nearly 130,000 comments during a similar process.
"I know a lot of people want OCR in June to provide some relief from the Trump rule," Sokolow says, "but there's only so fast they can go when they have to respond to all of the comments that are submitted."●
Mariah Bohanon is the senior editor of INSIGHT Into Diversity. 
This article was published in our January/February 2022 issue.