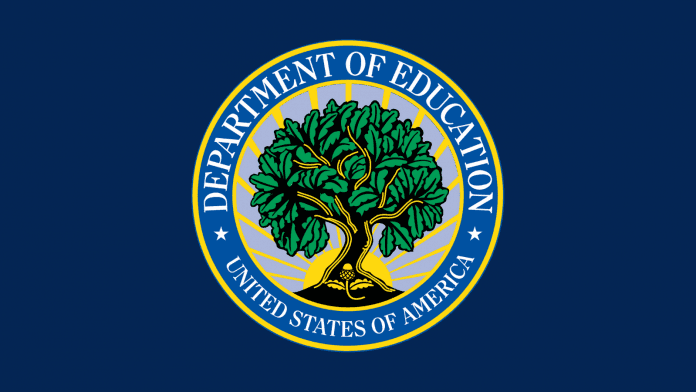 This week, the U.S. Department of Education proposed several regulations that, if passed, would improve educational access for incarcerated individuals and bolster protections for student veterans against predatory for-profit schools. 
In an effort to reduce recidivism rates and improve post-incarceration employment, the Education Department called for the extension of Pell Grants for prisoners. Continued Pell Grant funding would allow more incarcerated individuals to seek postsecondary education at state and federal prisons. 
"Prison education programs bring hope to incarcerated students and their families and help prepare people for meaningful jobs and careers when they return home to our communities," Amy Loyd, assistant secretary for the Office of Career, Technical, and Adult Education, said in a news release. "These proposed regulations will help to provide critical opportunities to students in prison and support the institutions working to serve them."
The department also called on Congress to strengthen the "90/10" rule, which requires for-profit schools to obtain at least 10 percent of their funding from non-federal education assistance. Under the current rules, for-profit schools are able to count federal aid to veteran and active military students toward that portion of their revenue. This loophole has led to several institutions aggressively targeting and recruiting military-affiliated students to avoid raising private funding and receiving even more federal aid.
If adopted by Congress, the proposed changes would increase government oversight of for-profit colleges undergoing ownership changes and those seeking to gain nonprofit status. The regulations, which are designed to prevent "insider involvement," would clearly define a nonprofit school and ensure that improper financial benefits do not end up in the hands of former owners or affiliates.
"Today, we take the next step toward addressing some of the most significant and pervasive problems in higher education, including unscrupulous recruiting of veterans and abuses of the change of ownership process," Under Secretary of Education James Kvaal said in the release. "We are committed to finalizing these regulations expeditiously and turning to the work yet to come."