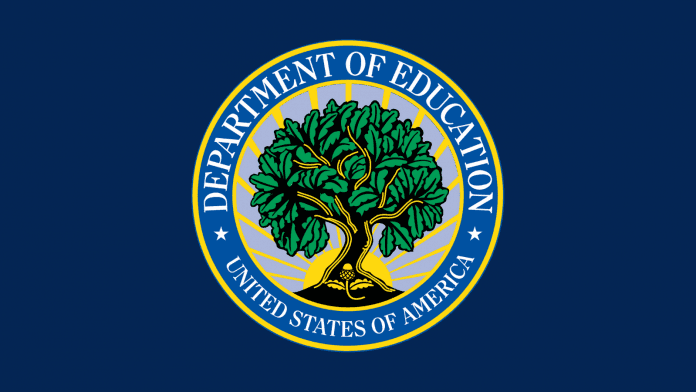 The Biden administration plans to hold a hearing to solicit public input on changes to Title IX regulations, the Department of Education announced in a letter on Tuesday.
The hearing will allow students, parents, school officials, and other interested parties to provide feedback before the Biden administration releases a proposal on how publicly funded K-12 schools and colleges should respond to sexual misconduct allegations, the letter states.
The hearing is expected to take place over several days and will feature a virtual component. More information, including dates and times, will be announced in the coming weeks, according to the letter.
The letter is signed by Suzanne B. Goldberg, the acting assistant secretary for civil rights in the Education Department's Office for Civil Rights (OCR).
"Today's action is the first step in making sure that the Title IX regulations are effective and are fostering safe learning environments for our students while implementing fair processes," Education Secretary Miguel Cardona said in a statement.
The efforts are part of the Biden administration's attempt to scrap former Education Secretary Betsy DeVos' Title IX amendments that took effect in August of last year. The changes included narrowing the definition of what sexual misconduct on campuses entailed and allowing accused individuals to question evidence and cross-examine victims.
Last month, President Joe Biden signed an executive decree that orders the Education Department to review all its current policies regarding Title IX to guarantee educational environments are free of sexual violence and gender discrimination.
Following the hearing and the review of current policies, the OCR plans to publish a notice of proposed amendments to Title IX policies that will allow the general public another opportunity to provide commentary.
In the meantime, the letter says that current Title IX regulations will remain in effect. However, the OCR will release a question-and-answer document to offer clarity to the guidelines from the 2020 amendments.