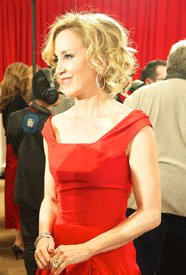 More than 40 individuals including parents, sports coaches, and college prep executives have been accused of participating in a massive conspiracy to admit students to prestigious colleges, CNN reported Tuesday morning.
The individuals, which include actresses Felicity Huffman and Lori Loughlin, have been charged in a federal indictment with taking bribes from for-profit college counseling business owner William Rick Singer. Huffman and Loughlin are best known for their respective roles in Desperate Housewives and Full House.
Singer bribed those implicated in the case to falsely designate college applicants as athletic recruits, irrespective of their actual athletic abilities, according to the indictment. Those charged represent elite institutions including Yale, Stanford, the University of Southern California, Wake Forest, and Georgetown. Other defendants purportedly created fake online profiles depicting students as successful athletes to improve their chances of admission.
Also charged are individuals who facilitated cheating on college entrance exams by either falsely posing as students during the tests, providing students with answers during the exams, or correcting students' answers once they had finished, according to Buzzfeed.
Huffman and Loughlin were charged with committing mail fraud, according to the indictment. Huffman is also accused of paying $15,000 to an organization that helped her daughter cheat on the SAT exam. A law enforcement source told CNNthat police arrest Huffman Tuesday morning in Los Angeles.
Legal counsel for the actresses had not yet provided comments as of late Tuesday morning.