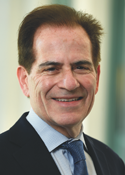 Classical music still has time to save itself from extinction.
But how can the art form I love avoid the fate of the dinosaur and the dodo?
First, it must admit it still has a diversity problem; second, it must aggressively remedy that problem.
The difficulty with that plan of action? Classical music in the United States purposefully avoided diversification for so many years. 
Let's look at the history.
Classical music was once part of popular culture. As the groundlings once flocked to Shakespeare's plays, Paganini and Liszt were rock stars in their day. Even in the early 20th century, classical music was featured in the Bell Telephone Hour on NBC and in Looney Tunes cartoons. Disney's Fantasia brought Leopold Stokowski face-to-face with Mickey Mouse.  
But as time went on, classical music became an exclusive club for cultural elites, a closed inner sanctum that — certainly in the U.S. — represented and served a primarily older, Whiter, more affluent demographic. 
There were exceptions. Legendary African American singers Marian Anderson and Paul Robeson were crossover classical and popular stars (though both had to endure controversy that arose from their racial background). 
But — again, with notable exceptions.— classical performers, conductors, and composers remained largely White. So did the audiences. And so they remain today.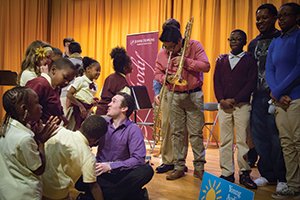 During much of the 20th century, Black students were not welcomed at the Peabody Institute or at many of the nation's other conservatories. Today, where I live in Baltimore, the orchestra has one African American musician. At other major ensembles, that picture is typical.
It's not that we haven't talked about this issue. For more than 30 years, orchestra leaders have discussed diversity in their ensembles. American orchestras have also talked earnestly about attracting more diverse audiences; they have launched sometimes impressive community engagement efforts.
Yet despite gains by women, our orchestras are no more diverse today with regard to underrepresented individuals, namely African American and Hispanic, than they were when this conversation began. Sadly, the same is true of their audiences.
Classical music audiences in the U.S. continue to contract. According to a National Endowment for the Arts survey, in the early 21st century, the percentage of U.S. adults who attended at least one classical music event a year dropped from 11.6 to 8.8 percent in just 10 years. That's a bad trajectory.
Certainly, there are myriad reasons for this: gaps in music education in our schools, changing lifestyles, and technology, to name a few.
But we also have to consider demographics. As America becomes increasingly diverse, how does an art form imprisoned in its own exclusivity survive?  
According to Census Bureau data, in 2014, the United States was effectively two-thirds White, one-third non-White.
By 2060, that will flip. And classical music, unless it fixes its diversity problem, will be recruiting its performers and attracting its audience from the minority. If, by that time, it survives at all.
So, how is the classical music field adapting to this reality? Essentially, only on the margins. Sure, some major institutions pay attention. The Mellon Foundation is funding projects to expand the pipeline for young musicians of color. The League of American Orchestras advocates on this issue. The Sphinx Organization does important work. But classical music as a field now must put this issue front and center.
Audiences of the future will have to be much more diverse than we can even dream of today. And audiences will only become truly diverse when the performers on our stages are diverse.
Two years ago, the Peabody Institute made diversity one of five central pillars of our strategic plan. Already, we have moved the needle on faculty diversity from 7 percent of total faculty to 11 percent. Thirteen percent of students at Peabody this year are underrepresented minorities.
Our pre-college program, the Peabody Preparatory, addresses the pipeline with, among other things, a program called Tuned-In, where more than 90 young students, mostly of color, are studying music seriously at the secondary school level. 
We teach music composition at two Baltimore middle schools for low-income, mostly minority boys and girls. Our students teach local schoolchildren in the Baltimore Symphony's OrchKids program and in Peabody's HarpAdventures.
In addition, the Peabody Conservatory has launched a new and expanded jazz program, as well as classes in hip-hop. As part of our new Breakthrough Curriculum, we will soon provide improvisation training not just for jazz students, but for classically trained students as well.
Everyone in classical music leadership — in conservatories like ours, at orchestras and ensembles, at record labels, and elsewhere — must see diversity as more than the right thing to do.
It is the right thing to do, but we're long past that. It's now a bottom-line question. An existential question. A strategic imperative as fundamental to classical music's survival as the creation of new work. In fact, it is a prerequisite for survival.
Fred Bronstein is the dean of the Peabody Institute of the Johns Hopkins University, a pianist, and former president of the St. Louis Symphony.
Fred Bronstein is the dean of the Peabody Institute of the Johns Hopkins University, a pianist, and former president of the St. Louis Symphony. This article ran in the July/August 2019 issue.