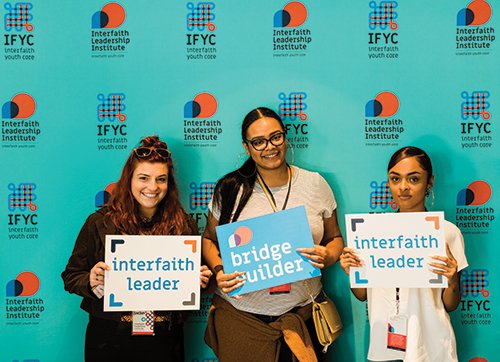 Friendship Is the Key to Bridging Ideological Differences
Friendship is the hardest thing in the world to explain. It's not something you learn in school. But if you haven't learned the meaning of friendship, you really haven't learned anything.
– Muhammad Ali
Americans, especially those who are college-aged, are in the midst of a friendship crisis. A recent poll from international research firm YouGov  found that 22 percent of millennials say they have no friends, while a 2018 study by Cigna determined that young adults — those who are ages 18 to 22 — are the "loneliest generation." Cigna also found that only 53 percent of all Americans have meaningful social interactions such as extended conversations with friends or quality time with family on a daily basis. 
Perhaps even more concerning, however, is that the few friendships U.S. adults do have are primarily with people who share their own backgrounds and worldviews. Americans rarely socialize with those who do not have similar religious and political beliefs, race and ethnicity, and socioeconomic status, according to a 2015 study by research firm Barna.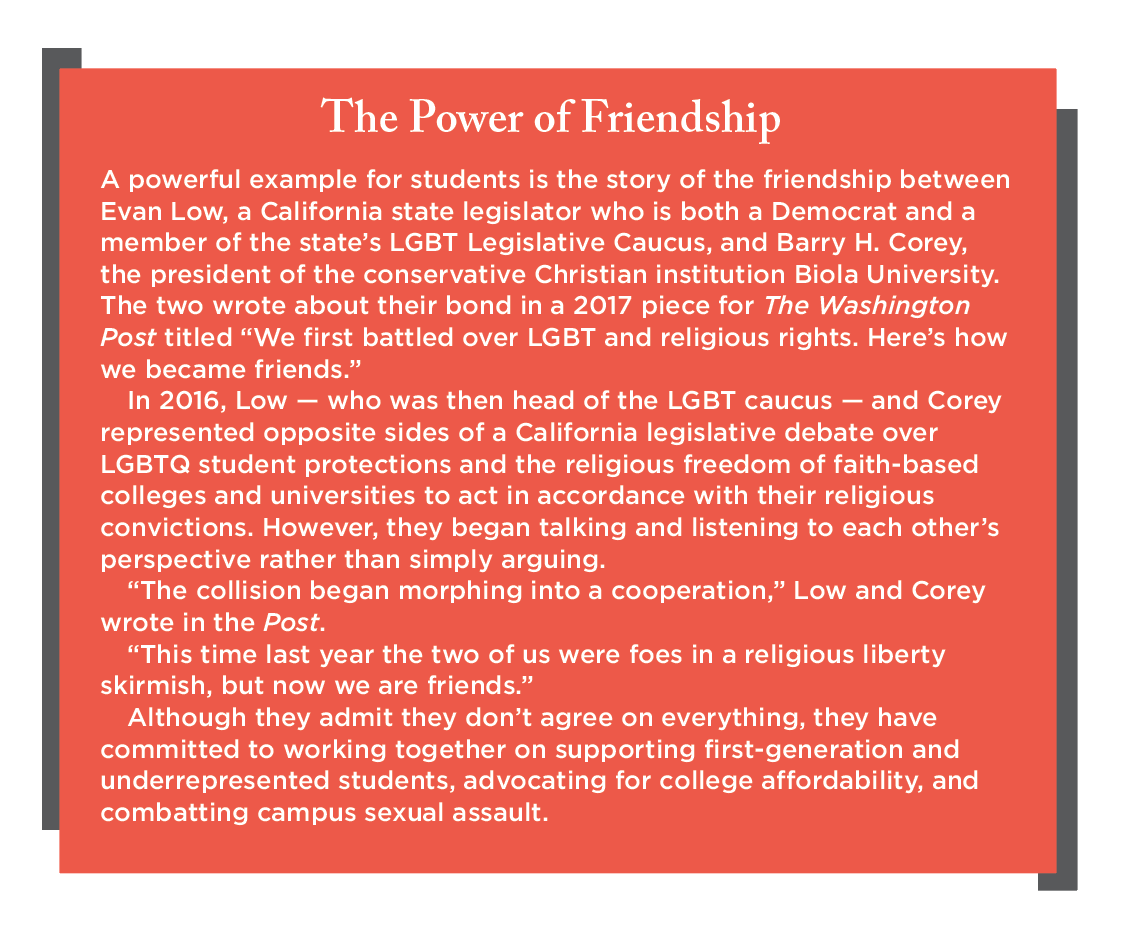 In our polarized social and political climate, are U.S. college students making diverse friendships on campus? How common are these friendships, and how do these relationships affect student attitudes and personal growth? And how can colleges and universities support the development of these relationships?
A highly anticipated report from Interfaith Youth Core and the Interfaith Diversity Experiences and Attitudes Longitudinal Survey (IDEALS) shows that "interworldview" friendships — those that cross religious, spiritual, and other differences — carry many benefits for college students.
Above: Participants at IFYC's annual Interfaith Leadership Institute. The institute offers separate trainings to students and educators new to interfaith work as well as to those who are advanced leaders in this area. 
IDEALS followed a cohort of students who attended 122 diverse American colleges and universities between 2015 and 2019, tracking changes in interfaith learning and development — as well as trends in their friendships — over time. The report, titled Friendships Matter: The Role of Peer Relationships in Interfaith Learning and Development, reflects the experiences of 7,194 students who responded to the first two waves of IDEALS at the beginning of their first year in college in fall 2015 and at the conclusion of that academic year in spring 2016.
The findings revealed that, in some cases, first-year students who become close friends with someone who has a different worldview were more likely to say they were highly appreciative of that particular belief system or worldview. 
What's more, researchers discovered an overall effect whereby students in interworldview friendships were more likely to develop positive attitudes toward others of all worldviews. For example, making a close atheist friend encourages students, on the whole, to become more appreciative of Buddhists, Evangelical Christians, Hindus, Jews, Latter-day Saints, and Muslims at the same time.
The study also suggests that, when tested, these relationships showed resilience. Nearly two-thirds of first-year college students maintained friendships despite having incompatible worldviews. Many first-term college students who had disagreements with friends regarding religion or politics remained friends.
Perhaps the most striking finding, however, is that when it comes to preparing students for a diverse society, friendships appear to have an influence over and above experiencing a welcoming campus climate, support to freely express one's worldview, and meaningful yet challenging encounters with diverse peers. Close relationships with peers different from themselves play an especially important role in enhancing students' pluralism orientation, or openness to those who hold worldviews different from their own.
Friendship also has a positive association with students' development of a pluralism orientation beyond the effects of casual interfaith behaviors such as dining or studying with someone of a different religious or non-religious perspective.
Of course, these casual interfaith interactions provide opportunities for diverse friendships to form. But sometimes, casual interactions remain just that — casual. A hurdle for educators to consider is students' propensity to develop friendships exclusively with peers who are religiously or politically similar to them.
To some, these findings may not be surprising, yet as educators and scholars have contended that American campuses must become more inclusive and civil, the importance of helping students develop diverse friendships receives little attention. How can educators encourage students to become more aware of their friendship patterns and to intentionally disrupt tendencies to seek only like-minded friends?
First, educators can tell stories to students that encourage them to reflect upon their social circles and understand the benefits of close friendships across difference. 
Second, educators and campus leaders can explicitly point out their expectation for students to form these friendships during their collegiate career and explain how these relationships will encourage growth.
Third, administrators and educators can consider how to design physical spaces and programmatic experiences that not only put students of different worldviews in proximity and connection with one another, but also promote friendship development.
This step includes locating spaces on campus where diverse students can just "hang out" together without pressure to engage in planned activities as well as funding collaborative programs and social opportunities such as shared meals between different worldview groups. Student affairs administrators can establish orientation or residence life programming or general education initiatives that connect diverse students. 
Conditions like these can cultivate a welcoming, inclusive campus community and be seeds that grow into friendships as students regularly interact.
Few other sources are more influential in a student's college experience than their peers. Although direct oversight of students' friendships by educators is neither possible nor desirable, campus professionals are certainly able to cultivate a context where people are more likely to reach across lines of difference. When educators conscientiously and skillfully attend to creating these conditions, not only do they inspire friendships that directly benefit students, but they also work to strengthen the social fabric necessary for a thriving democracy.
Kevin Singer is a PhD student in higher education at North Carolina State University, where he serves as a research associate for IDEALS. Alyssa Rockenbach, PhD, is a professor of higher education at North Carolina State University and co-principal investigator on IDEALS. Tara Hudson, PhD, is an assistant professor of higher education administration at Kent State University. Matthew Mayhew, PhD, is the William Ray and Marie Adamson Flesher Professor of Educational Administration at The Ohio State University and co-principal investigator on IDEALS. Ben Correia-Harker, PhD, is Associate Director of Engineering and Innovation Leadership Development at Marquette University's OPUS College of Engineering and formerly Director of Assessment and Research at Interfaith Youth Core. This article was published in the April 2020 issue.