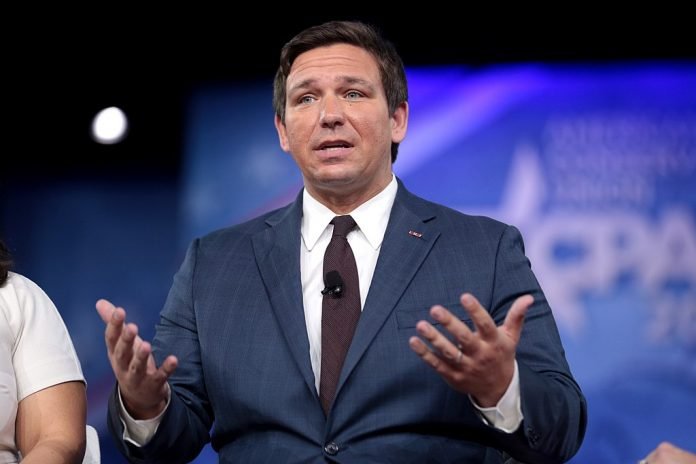 Florida Gov. Ron DeSantis (R) has launched a federal lawsuit against the Biden administration and the U.S. Department of Education for allegedly interfering with the state's higher education accreditation process.
DeSantis, who is seeking the 2024 Republican presidential nomination, stated in an announcement that he "refuse[s] to bow to unaccountable accreditors who think they should run Florida's public universities."
To qualify for federal funding, colleges and universities must receive accreditation from a private accrediting agency recognized by the Education Department. In Florida, accreditation is overseen by the Southern Association of Colleges and Schools Commission on Colleges.
Last year, DeSantis
passed a law
requiring the state's colleges and universities to change accrediting bodies every 10 years in an effort to decrease the "inordinate amount of power" he claims agencies have over higher education institutions.
In response, the Education Department issued guidance requiring schools to have "reasonable cause for changing their accrediting agency or for having multiple accrediting agencies."
The complaint filed Thursday alleges that the department's guidance has made it difficult for Florida universities to adhere to DeSantis' law and switch accreditors.
White House spokesperson Abdullah Hasan addressed the lawsuit in a press statement, calling it an attempt by DeSantis to bring "his culture wars, like book bans, to the long-standing system that helps ensure students receive a quality college education."
"This Administration won't allow it," Hasan said. "We're committed to ensuring all students receive a high-quality education, and will fight this latest effort by opponents to get in the way of that."
(Photo via Wikipedia/Gage Skidmore)