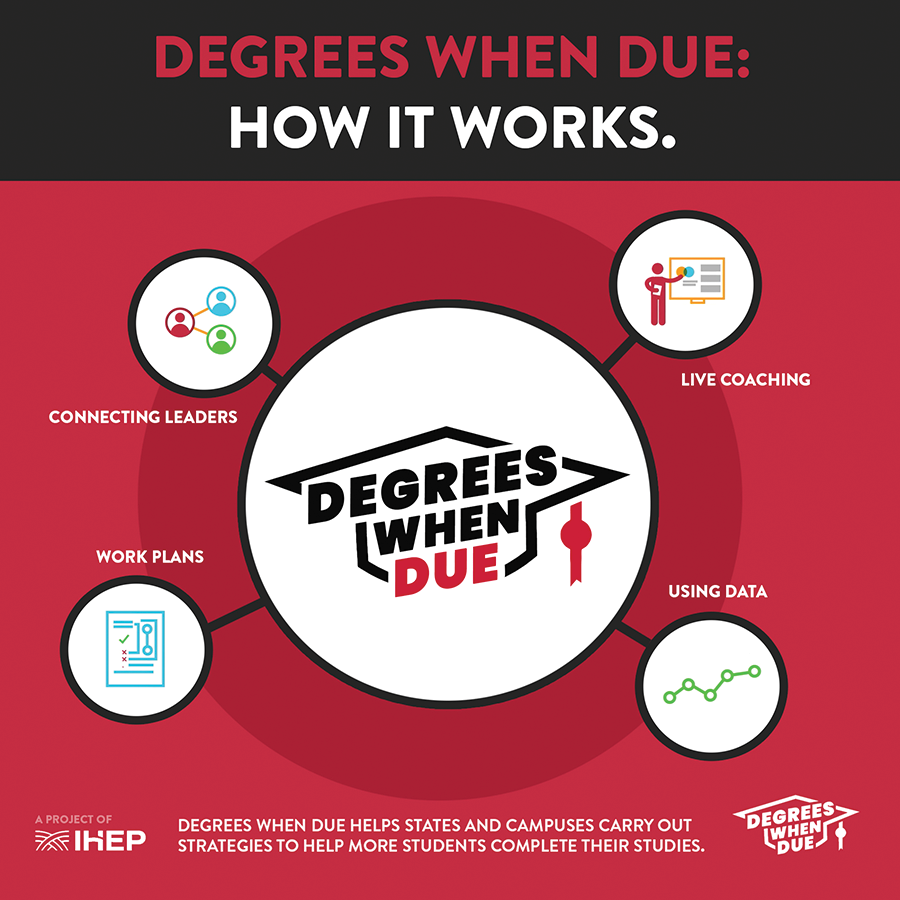 Approximately 35 million Americans have attended college without earning a degree, according to the Institute for Higher Education Policy (IHEP). Of that group, 4 million have completed at least two years of college education.
When students invest in higher education without completing their degree, it not only limits their future professional opportunities, but it also poses problems for the United States economy, as 65 percent of all jobs will require a degree or a credential by 2020, IHEP reports.
To address these issues, IHEP launched an initiative called Degrees When Due, partnering with numerous college campuses and state agencies across the U.S. to increase degree attainment for students who have earned only some college credit. Researchers call this process "degree reclamation."
Degrees When Due originated in a program called Project Win-Win. Founded in 2009, the program was a collaboration between 61 colleges in nine states with the mission of locating and retroactively awarding degrees to students who were no longer enrolled in college but whose records rendered them eligible for an associate's degree. As a result of the two programs, more than 500 colleges have awarded 20,000 associate's degrees in the past decade.
A team of six IHEP researchers and independent consultants continues the mission through Degrees When Due, providing online and live coaching to staff members at colleges and universities across the U.S. to help them implement degree reclamation strategies. In addition, Degrees When Due assists with researching best practices for re-engaging students and disseminating information to higher education institutions.
To partner with Degrees When Due or for more information about the degree reclamation process, visit degreeswhendue.com.