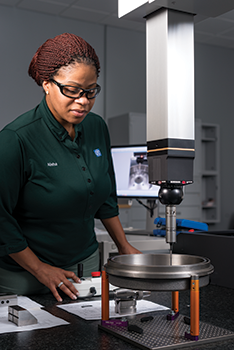 Overall college enrollment in the United States declined for the seventh year in a row in fall 2017, according to the 2019 Fact Book on Higher Education recently published by the Southern Regional Education Board (SREB).
Attendance at two-year community colleges dropped by 11 percent nationally and at even higher rates in the Midwest and Northeast — 18 and 16 percent declines, respectively.
SREB is a nonpartisan, nonprofit research organization with a mission to improve public education from early childhood to the highest graduate levels. According to EdSurge, it publishes the factbook every two years.
Researchers at SREB are concerned about the effect that these enrollment declines will have on individuals seeking work in an economy that increasingly demands higher-level skills, according to an August 28 press release.
The release cites problems with college affordability as a contributor to the lower rates of attendance, stating that the costs of college "remain a stubborn challenge to students and families and to states trying to raise state educational attainment levels." Researchers also say the drop in enrollment could be attributed to more high school graduates going directly into the workforce.
The report also offers a racial breakdown of college enrollment patterns. It shows enrollment of both Black and White students decreased across all regions of the country.
The drop in African American enrollment was most prominent in the Midwestern states, where the number of Black students attending college decreased by 26 percent between 2012 and 2017. Black student enrollment also decreased by 12 percent in Western states and 11 percent in Southern states during that time. "Nearly 335,000 fewer Black students attended college in the United States in fall 2017 than in fall 2012," the factbook states.
White student enrollment followed similar patterns, with nearly 15 percent declines in the Midwest and 13 percent in the West, 10 percent decreases in the Northeast, and 9 percent drops in the South, according to researchers.
However, Hispanic student enrollment rose in every region of the United States — up by 22 percent in the South, nearly 21 percent in the West, 19 percent in the Midwest, and almost 21 percent in the Northeast. Hispanic college students accounted for 29 percent and 41 percent of total enrollment in Florida and Texas in 2017, according to the report.
Despite this positive trend, the decline in community college enrollment remains a cause for concern, researchers say. Susan Campbell-Lounsbury, SREB director of education data services and author of the Fact Book, says "the drop at two-year colleges is troubling, because they enroll more of the non-traditional-age students returning to complete credentials or to learn new skills as lower-skill jobs disappear."
Ginger O'Donnell is a senior staff writer for INSIGHT Into Diversity.