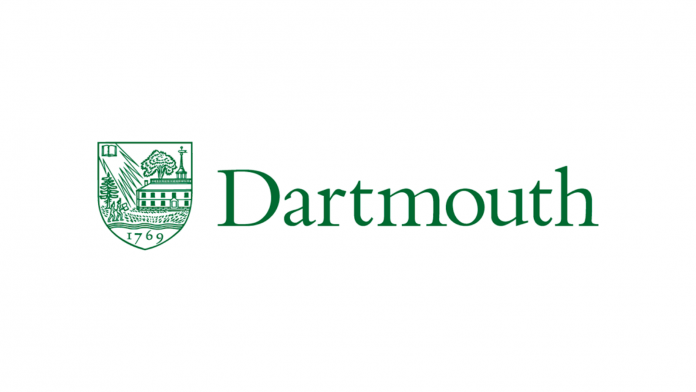 Dartmouth College will eliminate student loans from undergraduate financial aid packages and replace them with extended scholarship awards and grants to help students from middle-income families, the school announced on Monday.
The Ivy League university in New Hampshire currently has a policy that offers need-based financial aid to undergraduates from households with an annual income of $125,000 or less without requiring federal and institutional loans. Dartmouth has now extended that policy to students from families who make more than $125,000.
The policy will take effect on June 23 and is made possible through gifts from 65 alumni donors totaling more than $80 million, according to a press release.
Ending the loan requirement is expected to decrease the debt burden for hundreds of students and their families by an average of $22,000 over four years.
"Thanks to this extraordinary investment by our community, students can prepare for lives of impact with fewer constraints," Dartmouth President Philip Hanlon said at a recent alumni reunion event. "Eliminating loans from financial aid packages will allow Dartmouth undergraduates to seek their purpose and passion in the broadest possible range of career possibilities."
Beginning with the 2022 summer term, which starts on Thursday, we're removing all federal and institutional loans from our undergraduate financial aid awards and replacing them with expanded scholarship grants. https://t.co/eHbfkrDWWG

— Dartmouth (@dartmouth) June 20, 2022
The decision comes two years after the school established the Presidential Commission on Financial Aid to analyze and address hardships students were facing surrounding the COVID-19 pandemic. Dartmouth also recently extended its need-blind admissions policy to non-U.S. citizens.
"When I think of the exciting and transformational opportunities now available to these students without this financial barrier, I believe it's one of the most meaningful achievements of the campaign," stated Ellie Loughlin, Dartmouth alum and trustee, in a press release.