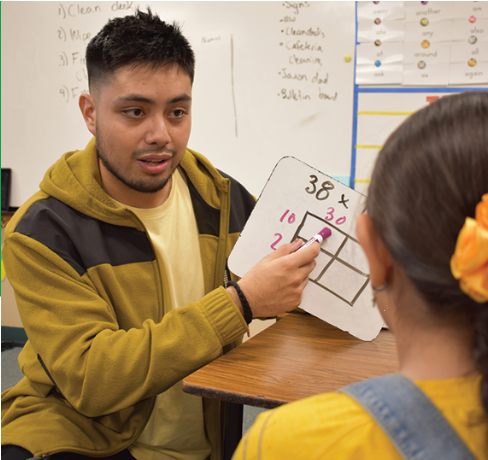 On November 12, the United States Supreme Court heard arguments in the momentous immigration case Department of Homeland Security v. Regents of the University of California. At stake in the court's decision is the fate of 700,000 young people who are protected from deportation under the Deferred Action for Childhood Arrivals (DACA) program.
Often referred to as "DREAMers" after President Barack Obama's proposed Development, Relief, and Education for Alien Minors (DREAM) Act, this group has dealt with the uncertainty of being able to legally remain in the U.S. as President Donald Trump's administration has continually attempted to end DACA. While lower courts have repeatedly blocked the administration's efforts, the conservative-majority high court will have the final say in whether the Obama-era program will remain in effect. Legal experts say the justices will likely issue a ruling by June 2020.
TheDream.US is America's largest college access and success program for DREAMers. Since 2014, it has provided $141 million in scholarships for high-achieving DACA recipients and actively works with institutions and communities to support and protect these young people and their families. Provided here are the firsthand perspectives of several TheDream.US scholars and others whose lives have been transformed by DACA. Testimonials have been edited for clarity and length.
Jose Manuel Castro moved to Chicago from Mexico when he was 14 years old after his mother, a single parent, immigrated to the U.S. "to find good opportunities to provide for the family." He is a TheDream.US scholar and a 2019 summa cum laude graduate from the University of Illinois at Chicago whose dream is "to start an organization that equips boys and young men with the spiritual, emotional, and physical tools they need to help their communities."
Because of the Deferred Action for Childhood Arrivals (DACA) program and a scholarship from TheDream.US,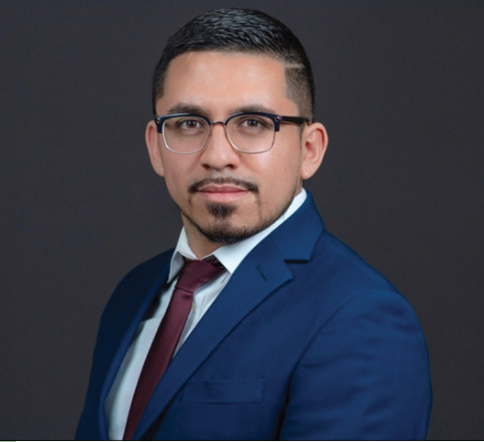 I have been able to tap into my passions without hiding in the shadows. I recently graduated with the highest honors in criminology from the University of Illinois at Chicago. I plan to use my education as a stepping stone to obtain a career that will allow me to give hope and to be a role model for other young immigrants.
DACA allowed me to plan for this future. I could never fully express how much DACA transformed my life. It gave me the freedom to get a good paying job, to live a better life, and to provide for my loved ones. I've been able to experience the "American Dream." 
While the Supreme Court [case] makes me nervous, I put my faith in God — that He will guide the justices to do the right thing and continue protecting the nearly 700,000 DACA recipients and allowing us to thrive. DACA opened my eyes and my mind, and it made me realize that I am capable of great things, no matter my immigration status.
No hay mal que dure 100 años: there is no pain that lasts 100 years. DREAMers have fought for a long time for our right to be American, and we will continue that fight. We have faced adversity. We are resilient and hungry for opportunities to make this nation better.
Oscar Hernandez moved to Phoenix from Mexico with his family when he was nine years old. He is a DACA recipient, a TheDream.US scholar, and an Arizona public school teacher through the Teach for America program. He holds a degree in public policy with a minor in justice studies from Arizona State University, where he is also pursuing a master's degree in education.
As a kid, I quickly fell in love with Arizona and have always considered the United States home, despite some of its politicians considering me an "illegal" first and a human being second.
In high school, I went through an identity crisis and was constantly ashamed of my status. It seemed like the only type of life I could live was one of exclusion and ambiguity. But then, at the age of 16, I received DACA.
The legal status, albeit temporary, made me less paralyzed about my future. This freedom allowed me to fully pursue a career of my choice.
Thanks to DACA and a scholarship from TheDream.US, I was able to attend Paradise Valley Community College and later transfer to Arizona State University. I love the work I do now, but I plan to eventually use my degree to work in education policy. My long-term goal is to go to law school and start my own lobbying firm so I can advocate more directly for the issues I care about. 
Despite being eager to work hard and build a strong career, this Supreme Court case is intimidating to me. Even though I still have a viable work permit for at least the next two years, I fear employers will shut me out because of this case. 
Having experienced extreme unpredictability at the hands of politicians, my fellow DREAMers and I are resilient and ready to face whatever hardships lie ahead of us. Employers should know that they can count on us to work hard despite the adversity that could lie ahead.
At my lowest point, DACA liberated me from my fears and gave me the ability to envision plans for myself. I would hate to see a Supreme Court case end my possibilities of turning those plans into reality.
Luis Lobo immigrated with his family to the U.S. from Costa Rica in 1964 and is an award-winning advocate for immigrant rights. He is the executive vice president and multicultural banking manager at BB&T Corporation, a bank holding company based in Winston-Salem, North Carolina, recognized as "the first large financial institution to acknowledge and engage with DREAMers." Lobo credits the kind welcome his family received when they moved to the U.S., as well as his father's lessons to support other immigrants, as his inspiration to create a better future for DREAMers. 
As I can vouch firsthand, DACA has positively impacted our company and communities as a whole.
After the start of the DACA program in 2012, … I knew I wanted to find a way to support DACA and DREAMers, but I wasn't sure how companies like mine could do so.
I eventually told my then-supervisor that DACA was a talent opportunity for BB&T — that these young people are heavily represented across the BB&T footprint and that DACA status would allow them the valid government identification necessary to open accounts with us and even to be hired by us. He immediately got it, and I'm proud of our results.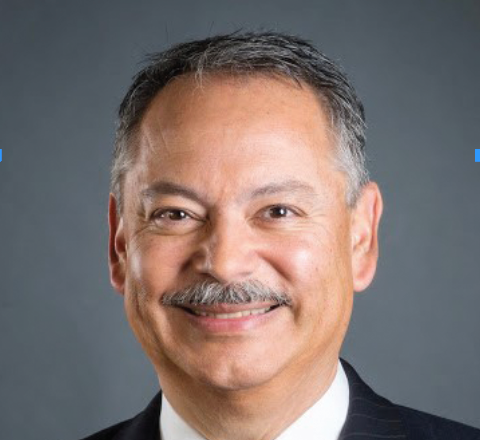 In time, many BB&T associates began to identify themselves as DACA throughout our footprint. A number work in our Multicultural Banking Centers as well as many different areas of the bank. I've seen how our company has benefited from the DACA program and the contributions of our DACA employees.
Our DACA employees bring a strong commitment to give back to their communities – the very kind of commitment that we as a company make.
In a full-employment economy, the challenge of every business today is for intellectual capital. Maybe the U.S. economy could sustain the loss of these working young people, though I know it would inject uncertainty and anxiety into the lives of employers and their DACA employees.
But morally, losing DACA would be a collective stain on our sense of righteousness. Americans are better than this.
Mariah Bohanon is the senior editor of INSIGHT Into Diversity. This article ran in the January/February 2020 issue.