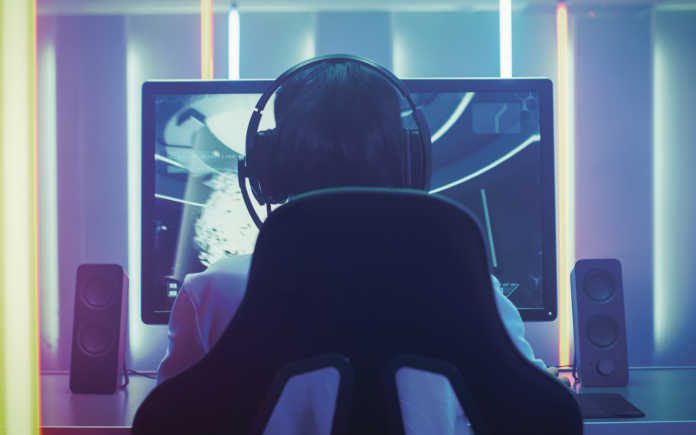 Recent high-profile cybersecurity attacks have drawn widespread attention to the nation's vulnerability when it comes to protecting crucial online systems and sensitive data. Safeguarding corporations, government entities, medical facilities, and even schools from would-be hackers requires highly skilled and dedicated cybersecurity professionals — and the U.S. is in dire need of more people to fill these roles. As of 2020, the cybersecurity workforce had a shortage of 360,000 workers, according to a study from the International Information System Security Certification Consortium.
This need is only expected to grow, with the U.S. Bureau of Labor Statistics projecting that information security analyst jobs will increase by 31 percent between 2019 to 2029, a rate much faster than the average for all occupations.

Higher education institutions and companies have recognized that veterans and service members tend to be uniquely qualified to work in this sector. Some colleges such as Syracuse University (SU) and the University of West Florida (UWF), among others, have developed outreach and cybersecurity education programs targeted specifically at military students. Major corporations such as IBM and PricewaterhouseCoopers have also established programs that train veterans to work in cybersecurity.
"[Cybersecurity] is a critical infrastructure that our modern society depends upon," says Shiu-Kai Chin, PhD, a provost faculty fellow and professor in SU's Electrical Engineering and Computer Science department.
For many in the military, this field offers a natural transition to the civilian workforce. Veterans possess the skills to respond to challenging situations, process safety information, and maintain situational awareness — all of which are necessary in cybersecurity, according to a 2021 U.S. Department of Homeland Security guide titled "Cybersecurity Training and Education for Veterans." They are also diligent, disciplined, and trustworthy when it comes to protecting sensitive financial and personal information, says Chin. These characteristics, in addition to possessing a mission-driven mindset, make these students a perfect fit for the cybersecurity workforce, he explains.
"They understand something called concepts of operation, which is how the resources of a system and its components are sequenced and phased to achieve the desired outcomes," Chin says. "So many times in the military, they have standard procedures and doctrines that are there because they work, and [the military] is very clear about command and control, jurisdiction, responsibility, and accountability. All of those things actually matter when you devise secure systems."
In addition, cybersecurity training can easily be completed online, which makes it a convenient option for veterans and current service members, he adds.
Christopher Springs is a veteran pursuing a bachelor's degree in cybersecurity administration through SU online. He served for six years as a controller in the U.S. Air Force, which involved using computers to oversee financial and accounting information. His role required participation in numerous computer training modules, some of which focused primarily on cybersecurity. There is significant overlap between the skills and mindset that he learned in the military and what he is currently learning in cybersecurity classes. 
"At the bottom of it, the sole function of a [military] finance person is to safeguard government funds," Springs explains. "From that standpoint, we were taught a mindset to safeguard critical information."
SU's targeted recruitment and support efforts have twice earned it a top spot on The Military Times' Top 10 Best Cybersecurity Programs for Veterans list, and Springs says he chose the university because its veteran outreach program could help him navigate the transition from military to student life. SU initially connected him to a student adviser and several student veterans who welcomed him to SU and assisted him with the enrollment process.
"Other than [providing] help, the collection of vets on the [SU] accession team who can speak my language is invaluable," he says. "And above all else, I'm not alone. I can trust someone to take care of me."
In addition to enrollment and academic support, SU offers military students an extensive array of services for career guidance, mental health support, and more. Springs also says that the cybersecurity faculty have done a great job by personalizing the educational experience for veterans and by being flexible and accommodating for online students. "Having professors who seem to all understand the complexities of online classes and put their best effort into our education is just incredible," he says.
In 2019, the university launched an additional program known as the Cybersecurity Semester (CSS). A joint effort between the university's College of Engineering and Computer Science and its Office of Veteran and Military Affairs, CSS teaches ROTC cadets how to assess security risks, develop secure systems and countermeasures, and recognize and examine system vulnerabilities. It allows participants to earn 18 credit hours in cybersecurity within a single semester and is open to both SU students as well as ROTC cadets from other institutions.
SU is not alone in expanding opportunities in this area. UWF in Pensacola recently launched CyberSuccess, a workforce development program that trains veterans from northwest Florida and southern Alabama. It uses a hands-on platform known as the Florida Cyber Range that teaches users about concepts such as ethical hacking, control system security, and penetration testing in a controlled environment. The first CyberSuccess cohort began training in March 2021 and is expected to finish their studies in July.
Beyond the natural fit of his skillset and SU's veteran outreach, Springs says he was initially drawn to the field of cybersecurity after members of his family were targeted by online scammers. He hopes to use the knowledge gained from his degree program to teach his family how to safeguard their important information and to eventually create a nonprofit that will educate people about cybersecurity, especially those who are not well acquainted with technology.
Although jobs in cybersecurity are often lucrative, Springs says he chose to pursue a career in the industry out of a desire to help vulnerable people; he believes other veterans likely feel the same way. "It's easy for us to look at cybersecurity, see the mission that's attached to it, and want to follow that calling," he says.●
Erik Cliburn is a senior staff writer for INSIGHT Into Diversity.
This article was published in our July/August 2021 issue.