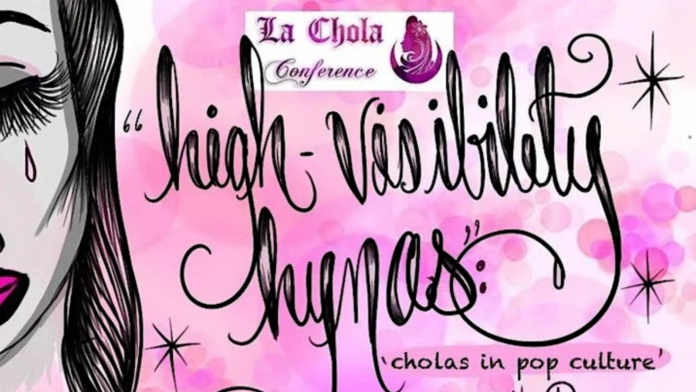 Nearly 200 scholars, activists, and artists are expected to meet for the second annual La Chola Conference at the University of Colorado Boulder (CU Boulder) in October. The intent is to create dedicated space for those who identify with the chola subculture and aesthetic, which is often misunderstood and appropriated.
Conference sessions will engage participants to "understand real narratives, unveil history, demystify stereotypes, and bridge barrio [neighborhood] knowledge and education," according to the conference website.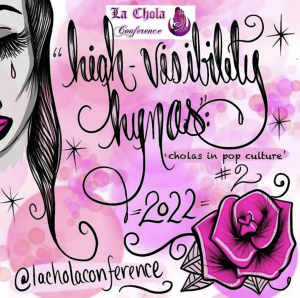 The term "cholo/chola" is used to describe individuals who adhere to a specific Chicano and Latinx subculture that outsiders often mistakenly associate with gang culture. For those who identify with the term, "chola" represents a cultural attitude and means of expression built upon the idea of helping one's community thrive.
"What [outsiders] see as chola is like a pregnant dropout, drug dealer, illiterate, uneducated [person]," says Madeline Alviso Ramirez, creator of the La Chola Conference. "What chola culture really is, is beautiful, brave women throughout history who have done everything in their power to empower, educate, and just uplift the barrio."
Alviso Ramirez, an artist and independent art instructor, founded La Chola with her sister after attending numerous academic conferences on Chicano culture that lacked any form of chola representation. "We were always missing the acknowledgment of la chola in Chicano history and in women's studies — in American studies," she says. 
Not having that representation can be a detriment to young cholos and cholas who may think they do not belong in academia because of the way they express themselves, Alviso Ramirez says.
"We want to show that we do exist there," she says. "That's why it was important for us to be in a higher education place." 
After speaking with fellow chola artists and academics, Alviso Ramirez launched the first conference virtually in 2021. The event attracted nearly 200 attendees.
This year's conference will take place in person and participants will explore the theme "High Visibility Hynas: Cholas in Pop Culture," which aims to unpack the ways chola culture has been depicted — and often appropriated.— in mass culture. Sessions will delve into topics such as how cholas are represented in art, entertainment, and fashion as well as tips on how cholas can overcome negative cultural stereotypes to succeed in higher education. The event will also kick off with a private tour of CU Boulder for local high school students and an art show featuring works from more than 20 artists.
Over the past two years, Alviso Ramirez has received an outpouring of interest from academics who want to participate as well as from universities offering to host future conferences. In fact, La Chola has already been booked through 2025, she says.
As interest in the conference continues to grow, she hopes others will begin to see cholas the way she does.
"I see the culture. I see the beauty. I see the growth. I see the education," Alviso Ramirez says. "I see something that you can't capture in a bottle, that you can't sell to other people. That is organic, that comes from us."●
For more information about the La Chola conference, visit @lacholaconference on Instagram.
This article was published in our November 2022 issue.