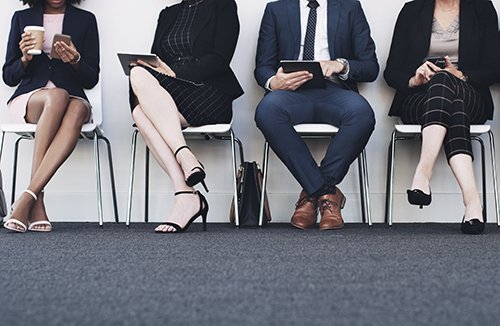 The downturn in the job market caused by the coronavirus pandemic has many companies reducing the number of MBA candidates they plan to hire. 
Companies that are scaling back their hiring efforts include well-known firms like PricewaterhouseCoopers (PwC), Bain & Co., and the professional services firm Ernst & Young (EY). 
PwC usually recruits up to 100 second-year MBA students each fall. In an interview with The Wall Street Journal, Rod Adams, the U.S. recruitment leader at PwC, said that the company will only be offering jobs to students who had summer internships with the firm.
While Bain & Co. is also cutting back on the number of second-year MBA candidates they plan to hire, the firm has likewise made offers to its entire summer MBA intern class.
McKinsey & Co. and Boston Consulting Group already pushed back the start dates for spring graduates who were expected to start in full-time roles this summer. 
At EY, leadership is choosing to wait and see how a possible second wave of COVID-19 infections will play out before confirming hiring plans for MBAs this year. 
In a recent survey, more than a third of 2021 MBA candidates said they have had their job and internship offers rescinded or delayed due to the pandemic.
In the face of costly business school tuition, the reduced number of internships, and the decline in job offers, current or potential students may be rethinking pursuing a graduate degree in business.
Management positions — a common spot for MBA candidates — have also dwindled due to financial concerns. According to a survey by the Association of MBAs and Business Graduates Association, more than 1,000 employers in a wide variety of industries plan to hire nearly 60 percent fewer employees in management roles this year.
However, it appears that tech employers may be able to make up for the decrease in hiring in other sectors. Drew Pascarella, associate dean of MBA programs at Cornell University's SC Johnson Graduate School of Management, told The Wall Street Journal that Amazon and Microsoft are launching their recruiting processes for jobs and internships earlier than in previous years and have plans to make more job offers to second-year MBAs than usual.