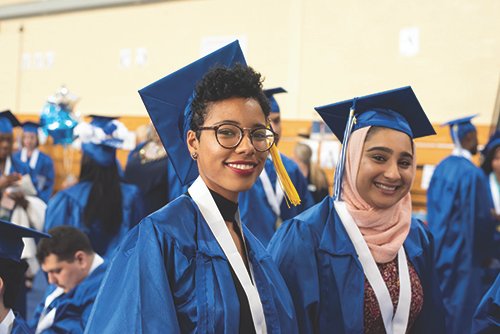 Only 97 institutions in the United States qualify as Higher Education Excellence in Diversity (HEED) Award winners. Of this elite group, just four are community colleges.
These schools serve as exemplars of what it means to meet students where they are, tailoring resources to improve lives in diverse communities. Below, two institutions are recognized for going the extra mile to ensure local underserved populations can benefit from all of the educational and professional opportunities they have to offer, from job skills training to cultural celebrations to personal enrichment courses for the general public.
[Above: Students from Anne Arundel Community College]
Anne Arundel Community College
As with many two-year schools, Anne Arundel Community College (AACC) in Arnold, Md., has a sizable part-time enrollment, with just under 30 percent of students taking classes full-time. It offers an abundance of certificate programs and more than 2,500 noncredit courses in addition to its 46 academic degrees. 
Offering flexible enrollment options and an array of educational opportunities for degree seekers and community members alike is intrinsic to AACC's mission, says chief diversity officer Deidra Dennie, DPA. The college conducts outreach and recruitment in typically underserved areas so everyone in their community knows what AACC has to offer, which has helped the school achieve a diverse student body with underrepresented students comprising 35 percent of enrollment. 
"We go into high schools and community centers and nonprofit organizations' meetings to talk about the full cadre of credit and noncredit courses available," Dennie says. "We recognize that not everyone wants a degree; some desire a certificate that articulates this person is skilled and certified in a specific or specialized area." 
Recently, being able to serve everyone has meant tailoring outreach methods for low-income, first-generation, and Hispanic and Latinx populations. 
Rather than relying on typical student recruitment strategies, AACC has used data from local poverty reports to determine which communities could most benefit from the college's services and which are overlooked. This research helped AACC realize "that we had an underserved niche population in our county," Dennie says. "There was a gap in our serving the Latinx community well."
To adjust this issue, the college hired bilingual recruiters who could conduct outreach in high schools with large Hispanic and Latinx populations and other key areas in this community. In addition, AACC focused internally on creating a welcoming environment by hiring bilingual staff. "We've intentionally focused on this population for student growth and hired bilingual advisers, recruiters, and financial aid and welcome desk personnel," Dennie says. 
AACC's research on local poverty and high-need areas has helped them identify other gaps in educational and professional opportunities. "We realize we have the capacity to provide support resources to specialized groups," Dennie says. This includes having customized outreach to low-income and first-generation students, letting them know that AACC's staff is trained to support them with the unfamiliar transition from high school to higher education.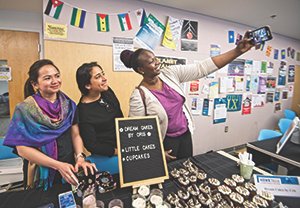 Additional strategies for easing the process include extra support for students who are parents. The college won a grant from the U.S. Department of Education to fund on-campus childcare for this population. 
Other recent developments designed with student success in mind are AACC's new Field of Interest organizations. These groups help those who plan to transfer to four-year colleges and universities connect with others who share their goals and academic interests. Together, they serve as networks of mutual support throughout their two years at AACC and help "make the pathway to completion simple," Dennie says. 
Pikes Peak Community College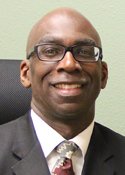 Located in Colorado Springs, Colo., Pikes Peak Community College (PPCC) has in recent years made it their mission to meet the educational needs of its community's burgeoning Hispanic and Latinx population. PPCC established this goal in 2017 while devising its newest institutional strategic plan, says Keith R. Barnes, PhD, executive director of diversity, equity, and inclusion.
PPCC is currently 19 percent Latinx and aspires to become a federally designated Hispanic-serving institution (HSI) in the near future, which would require one in four students to identify as this ethnicity.  One of the college's biggest priorities is establishing connections within this community to understand how PPCC, as a resource, could best serve their needs. 
One strategy for achieving this end was the establishment of a Hispanic advisory council, which includes members of the local Hispanic Chamber of Commerce, school district and business leaders, and other individuals who provide guidance and create community ties.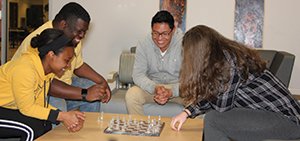 Council members and PPCC diversity staff attend monthly meetings known as Latino community luncheons in which "community members from across the city come together to discuss issues that could have a direct impact on the Latinx and Hispanic community," Barnes says. "We are a partner in that organization in order to strengthen our community bonds, particularly within specific school districts." 
PPCC created new staff positions to help identify and connect with Hispanic and Latinx people both on and off campus. A designated bilingual, Hispanic and Latinx recruiter visits high schools and community centers and has created Spanish-language recruitment materials, as well as hosts family-friendly, Spanish-language events such as campus open houses and career fairs. 
Other on-campus offerings include a Latinx student union, Hispanic Heritage Month celebrations, and enrichment experiences such as a panel discussion on Hispanic leadership, Barnes says. A recently piloted program known as United Men of Color provides social and educational support for Latinx and Hispanic male students in addition to those from other underrepresented ethnic and racial groups who tend to have low college enrollment and graduation rates.
Regular meetings and guest speakers for this group address "different aspects of being successful, having resiliency, and knowing how to navigate troubled waters," to overcome common obstacles, Barnes says. Each participant is also assigned a mentor for individualized guidance on the unfamiliar collegiate experience, he says.  
In addition, PPCC plans to develop more financial aid opportunities for Hispanic and Latinx students who may be undocumented, Barnes says. Until recently, the college was largely unable to provide funding for this high-need population due to federal policy. A new state law, however, will allow them to receive state aid, according to Barnes. 
PPCC also dedicates support to military and veteran students. As the college is located near several military bases, a quarter of its enrollees have some military affiliation, according to Barnes. The institution's Military Veterans Program (MVP) assists these students and their family members with the transition into higher education, "not only processing their veterans' benefits but also coaching, mentoring, and support services for this population," Barnes says.
Mariah Bohanon is the associate editor of INSIGHT Into Diversity. Anne Arundel Community College is a 2015, 2016 and 2018 HEED Award recipient. Pikes Peak Community College is a 2018 HEED Award recipient. This article ran in the July/August 2019 issue.