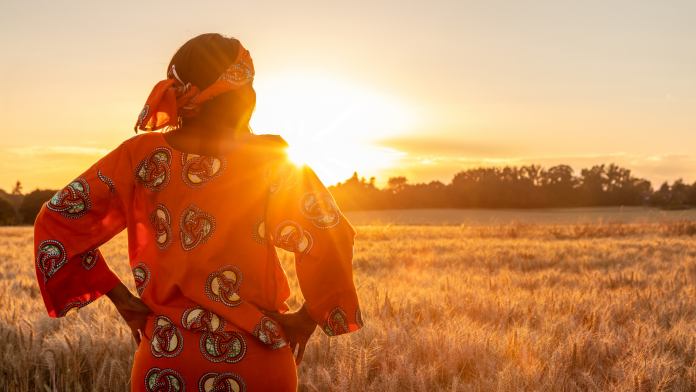 As the climate crisis continues to worsen, Indigenous peoples across the globe have become leaders in the fight to protect natural environments and mitigate the detrimental effects of climate change. As populations whose livelihoods are often closely tied to the land and sea, Indigenous peoples tend to be disproportionately impacted by these effects while at the same time possessing valuable traditional ecological knowledge (TEK) that Western science has long ignored. 
TEK, also called Indigenous knowledge or Native science, is defined by the U.S. National Park Service as "the on-going accumulation of knowledge, practice, and belief about relationships between living beings in a specific ecosystem that is acquired by [I]ndigenous people over hundreds or thousands of years through direct contact with the environment, handed down through generations, and used for life-sustaining ways."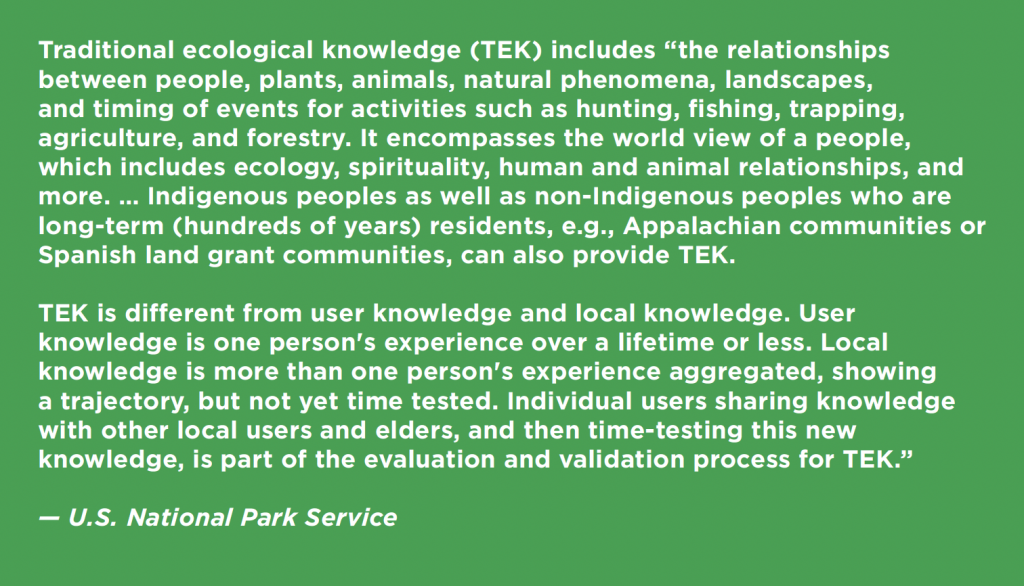 While historically dismissed by mainstream science as illegitimate or irrelevant, TEK has gained attention thanks to the efforts of Indigenous advocates who argue that researchers and policymakers must take this knowledge into account when attempting to study and protect the environment. A growing number of activists and scientists now support the concept that incorporating TEK with Western science is key to improving our relationship with the natural world, promoting environmental justice, and developing effective measures to fight climate change.
In November 2021, the Biden administration released a memorandum to initiate the U.S.'s first federal guidance on incorporating TEK into government policy decisions. The document formally recognizes Indigenous knowledge as "one of the many important bodies of knowledge that contributes to the scientific, technical, social, and economic advancements of the United States and our collective understanding of the natural world." It also states that a new federal working group will begin developing guidance for government agencies on elevating TEK "with tribal consultation, Native community engagement, as well as agency, expert, and public input."
"Tribal and Native communities have stewarded these lands since time immemorial," Brenda Mallory, chair of the White House Council on Environmental Quality, said in the release. "Their voices and their expertise are critical to finding solutions to address the climate crisis, an issue that disproportionately affects Tribal and Native communities." 
Some colleges and universities have supported this argument in recent years and developed TEK-focused courses, research efforts, and more. Northwest Indian College, a tribal institution in Washington state, offers one of the world's only four-year degrees in this subject. Its Native Environmental Science program teaches students to understand "the changing world around them by working with Indigenous Knowledge Systems and utilizing cutting-edge scientific methods, technology, and tools," according to its website.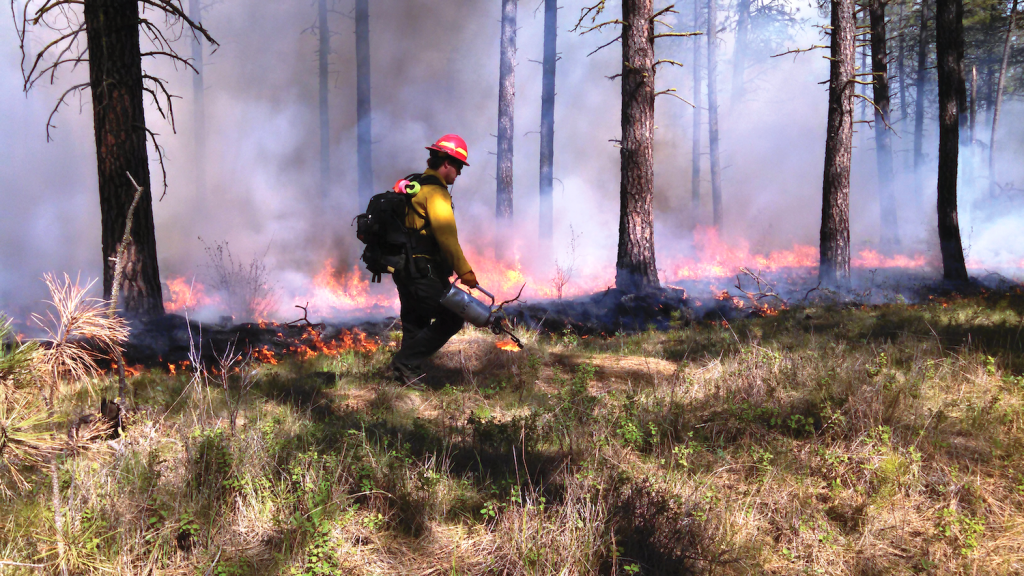 A growing number of state flagship schools — including the Universities of Arizona, Minnesota, Montana, New Mexico, and Washington — include TEK courses as part of their broader ecology or Native American studies programs. Other institutions, such as the University of Kansas, which is home to the Center for Indigenous Research, Science, and Technology, are creating special research projects dedicated to the topic. 
One of the oldest and most prominent university endeavors dedicated to TEK is the Center for Native Peoples and the Environment (CNPE) at the State University of New York College of Environmental Science and Forestry (SUNY-ESF). Founded in 2006 by Robin Wall Kimmerer, a distinguished teaching professor at SUNY-ESF and enrolled member of the Citizen Potawatomi Nation, the center is designed to serve as a bridge between TEK and Western scientific approaches to environmental sustainability. Its wide range of projects include outreach and collaboration with Native American communities as well as the recruitment and support of Indigenous students. The center advances the concept that TEK "has value not only for the wealth of biological information it contains, but for the cultural framework of respect, reciprocity, and responsibility in which it is embedded," the CNPE website states. 
One of the center's newest efforts, the Haudenosaunee Forest Principles Project, supports research on and education about the forestlands of the Haudenosaunee people of northern New York. Specific goals include bringing together Indigenous leaders to consider the ways that Haudenosaunee forest protocols and traditions can be applied to contemporary forest management practices and developing lesson plans for Indigenous young people based on the TEK of Haudenosaunee elders. CNPE is co-hosting a series of forums for these elders and other practitioners to share their knowledge in this area. 
"As a forestry student, it's always a privilege to have the opportunity to learn about the forest from Indigenous knowledge holders," said Bradley Thomas, a SUNY-ESF graduate student, in a CNPE blog post about the project. He added that, as a Native American student, it is an honor to be able to hear these perspectives. "Aside from the influence this will have on my work with the forest, my biggest takeaway from this meeting was the resilience of our elders to pass on knowledge after being under attack for hundreds of years."●
Mariah Bohanon is the managing editor of INSIGHT Into Diversity.
This article was published in our September 2022 issue.